5 Things to Consider When Getting Office Insurance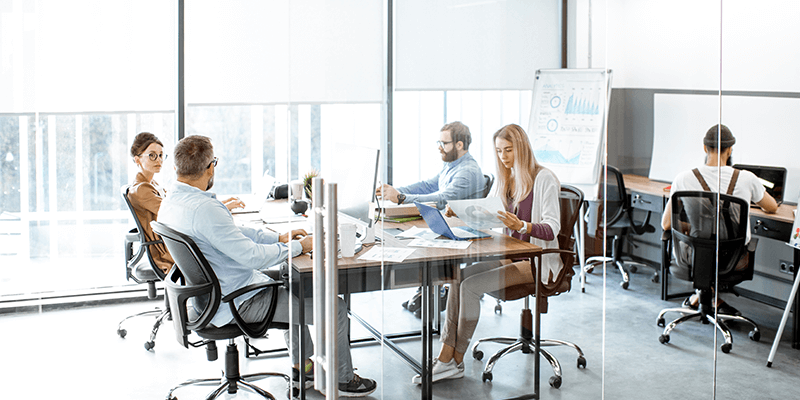 Having the best available business insurance plan is every bit as important for your company as it is for an individual to have the right homeowners or automotive insurance plans.
Getting insurance is essential when operating and running an office business. We've listed out a few insurance tips that could be beneficial to you.
Keep reading to learn more about office insurance and factors that you might want to consider when finding an insurance plan for your business.
1. Consult Your Business Plan and Understand Your Company Culture
Your company culture dictates a lot about the type of office space that you need. A company that frequently collaborates and kicks around many artistic and creative ideas like an advertising agency will most likely have different office needs than a medical office.
The business plan for your company is an excellent place to start. This plan lays out your executive summary and outlook for the next several years. It is a foundational plan that could remind you what your company is about and could help you determine which insurance plan is congruent to helping protect your business.
2. Factor In the Type of Business You Operate
Make sure to also consider the day-to-day nature of your work output so that the policy matches your needs as closely as possible. Consider whether your office has employees, substantial foot traffic, and liabilities that come with the nature of the labor.
Insurers tend to offer policies that are industry specific. This could be a great place to start when determining which policies your business might need.
3. Assess the Value of Your Business Assets
Consult with your office management so that you can take inventory of all your important equipment and supplies. Your office insurance plan can help protect your business assets whether they are owned or rented.
Factor in whether you use any high-value tools that your business can't exist without. Itemize this equipment and keep records of its value, when you bought it, and how much you paid for it. This could help you in the event you need to file a claim. With property coverage, you could receive funds to replace or repair damaged business property items.
4. Consider Your Office Liabilities
Every office comes with its own set of liabilities that you should consider. Make provisions for injuries that could take place at your business location. This can include injuries for employees, customers, vendors, and anyone else that visits the office.
Companies that provide office insurance plans often offer Workers' Compensation coverage that can help you out if an employee is hurt on the job. General liability coverage is another type of coverage that could help take care of expenses related to third-party injuries or costs related to non-employees that become hurt as a result of conducting business with you.
5. Factor In Other Parts of the Policy
Finally, make sure that you consider other aspects of the office insurance plan that you might want to include. Insurance companies provide policies that can help if you unexpectedly have to shut down due to circumstances that are out of your control.
You might even want to look into cyber insurance. It could help protect employee and customer information stored online by your business as well as your cyber infrastructure.
You should also factor in the premium cost of insurance and figure out how much your business can afford in its budget. You can get a free quote online from PolicySweet® to help save you time and energy. To request a free quote, click on this link.
Get to Know Office Insurance
These tips can help you out when you're looking into obtaining office insurance. It's a matter that every company should consider before it opens their doors for business. It could provide "peace of mind" to business owners and could allow you to worry less about the financial implications of unexpected events.
PolicySweet can help you select an insurance plan for your office or new business. With a Business Owners Policy you could obtain coverages to help protect your business with general liability, business property, and cyber-risk. You might also want to consider Workers' Compensation coverage if you're looking to help protect your business from financial damages related to employee injuries.
We can help answer your business insurance questions. Take the time to contact us using our form or pick up the phone and call 1(800) 625-8257.