What is Business Property Insurance?
Business personal property insurance can help protect a business' physical assets including equipment, furniture, fixtures, and tools. This type of coverage will cover business property whether it is owned or rented by your company. It can pay for the costs to repair or replace stolen, lost, or damaged business property in the event of a covered loss.
Property insurance from PolicySweet® is included in our Business Owners Policy (BOP). General liability and cyber insurance are two other types of insurance that are part of our BOP coverage. All three coverages are combined into one package to help protect businesses from multiple risks. Property insurance is also included in our HomeHQSM coverage. HomeHQ is designed for home-based businesses to help protect them from common issues that may arise from operating out of a residential space.
What Does Business Property Insurance Cover?
Business property insurance can help protect the contents of your business, such as:
Tools and equipment used by your business
Furniture and fixtures located at your business
Company items stored at your business location
Computers and computer equipment used by your business
One of the benefits of business property insurance is that if your business property is stolen, damaged, or destroyed it can help cover the costs to repair or replace it. Your business may also be covered for loss of income if your business is unable to operate at full capacity due to a covered loss. It could provide your business with operating and payroll expenses and help to replace lost profit up to your policy limits.
See What Our Customers Are Saying:
Who Needs Business Property Insurance?
Cleaning companies, contractors, food services, landscaping, offices, personal care and services, and retail companies are a few business types that have purchased business property insurance.
You may want to consider business property coverage if:
You own or rent equipment for your business
You own or rent tools for your business
Your business sells products or has inventory
Your business has physical assets of value that could be costly to replace
Could you afford to replace essential business equipment or supplies due to an unexpected event? If the answer is no, you may want to think about purchasing business property coverage. Without business property insurance you may have to pay for claims to repair or replace your business property out of pocket.
PolicySweet makes acquiring business insurance simple. There are several advantages for choosing insurance from PolicySweet, including:
Does your business need special coverage? Talk to us and find out about how we can help you.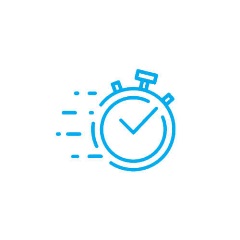 You do not have to wait days to get an insurance quote for your business. With PolicySweet, your business can be insured as soon as tomorrow!
Dedicated Customer Service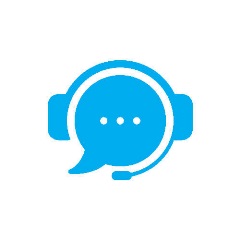 Our live agents are available to answer questions about Business Owners Policy for your business. Get in touch with us now.
How Much Does Commercial Property Insurance Cost?
The cost of property insurance will be different for every business. The reason for this is because every business has different types and amounts of property it may need to insure. Each type of business has different risk exposures depending on the industry of the business as well.
There are several factors that can determine the cost of business property insurance. Some factors that influence the cost of property insurance for your business are:
The industry of your business
The size of your business
The location of your business
The coverage limits you select
The value of the property being covered and amount of inventory
If you would like a more accurate estimate of what insurance may cost, we encourage you to use our online quote tool or contact a PolicySweet agent agent for an accurate quote. Each policy is customized to fit the needs of your business and you can get a quote within a few minutes. Your coverage will address the specific risks your business faces including the type of property coverage you may need.
Business Property Insurance Articles: