What is Business Owners Policy (BOP) Insurance?
Business Owners Policy, or BOP, combines multiple commercial insurance policies with additional protection into one package. It can help to protect owners and their business against several risks.
A BOP is considered a "one-stop" option for key coverages as it typically includes the basic insurance selected by a business owner into one overall policy. For businesses, it could be a convenient and cost-effective alternative to buying separate single coverage policies.
There are three major areas of coverage that are assembled into a BOP insurance bundle. A BOP features:
General Liability Insurance
Protects against bodily injury, associated medical costs and protects against injury claims filed against you including legal costs.

Learn More
Property Insurance
Protects your business from loss due to fire, vandalism, theft, breakdown and more. Property insurance replaces property and lost income caused by a covered loss.

Learn More
Cyber Risk Insurance
Protects your business in the event of a data breach as well as data destruction and/or corruption as a result of a virus, cyber extortion, network security attack, hackers or other cyber meddlers.

Learn More
When major property liability and general liability risks are combined into one policy, you don't have to piecemeal your insurance coverage. That's pretty SWEET!
Why Choose PolicySweet for BOP Coverage?
PolicySweet makes acquiring business insurance simple and stress-free. There are several advantages for choosing BOP coverage from PolicySweet, including:
Does your business need special coverage? Talk to us and find out about how we can help you.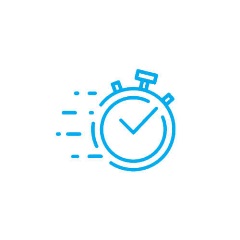 You do not have to wait days to get an insurance quote for your business. With PolicySweet, your business can be insured as soon as tomorrow!
Dedicated Customer Service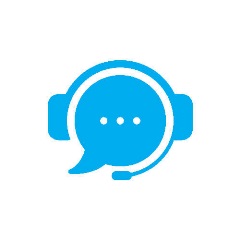 Our live agents are available to answer questions about Business Owners Policy for your business. Get in touch with us now.
See What Our Customers Are Saying:
What Does a PolicySweet BOP Cover?
A BOP from PolicySweet could cover the following items:
What Is Not Covered By a Business Owners Policy?
Although BOP coverage can protect businesses against several liabilities, there are some exclusions. Some businesses need additional coverage on top of having a Business Owners Policy such as a Workers' Compensation policy.
Workers' Comp could help protect businesses from legal and financial expenses associated with employee injuries and illnesses while on the job. If you are looking to get coverage for employees at your business, you should consider purchasing a Workers' Compensation policy in addition to BOP coverage.
Should I Purchase BOP Insurance?
Small and medium-sized businesses alike can benefit from BOP insurance.
Consider the following questions:
Does your business have equipment that requires protection from fire, theft, damage, etc.?
Is it possible you can be sued?
Does your business take credit cards, have a website, and/or have internet-connected computers?
If you answered yes to any of these questions, your business could benefit from a BOP from PolicySweet.
Are There Requirements for Purchasing a BOP?
Most businesses qualify for a Business Owners Policy, but some businesses may not meet the necessary requirements needed for coverage. Some eligibility requirements that could determine whether your business receives coverage include:
Industry or class of business
Business location
Size of business
Revenue
History of claims
To see if you qualify, request a free quote today. Or contact us at 1-800-625-8257 if you have questions regarding business requirements for BOP coverage.
How Much Does a Business Owners Policy Cost?
The cost of a Business Owners Policy can vary based on several different factors. Some of the factors that could impact the cost of coverage for your business include:
Size of business
Number of employees
Industry of the business
The state and location of the business
History of claims
Exposure to risks
Business property value
Business operations
Amount of coverage
To find out what BOP coverage from PolicySweet could cost your business, complete a free no-obligation quote with us today. Get a Quote Now >
Are There Ways to Reduce My Costs?
Great question! Why would you want to pay more for the same coverage? There are a few things that could help reduce the cost of insurance for your business.
You may be able to reduce costs if your business:
Has an alarm
Is newer construction
Is located in a shopping mall
Has multiple locations
Has a sprinkler system
Additional credits may be available if you:
Are the only tenant in your building
Have been in business for more than five years at the same location
You should also evaluate your coverage every year. Some circumstances could enable you to require less coverage, or you may need more coverage if your business grows.
In addition to reducing expenses, preventing accidents from occurring may help reduce expenses for your business in the future. Identifying and managing risks could prevent avoidable losses from occurring.
What Are the Advantage of a Business Owners Policy?
A BOP is convenient for many business owners. It combines many types of insurance into one policy offering broad coverage for several unexpected events.
A Business Owners Policy from PolicySweet offers general liability insurance, business property insurance, and cyber risk insurance to help protect your business from many risks.
VIEW OUR ARTICLE ABOUT 7 THINGS YOU CAN DO TO PROTECT YOUR SMALL BUSINESS >
Business Owners Policy Articles: