5 Tips on Choosing an Insurance Policy for Your Home-Based Business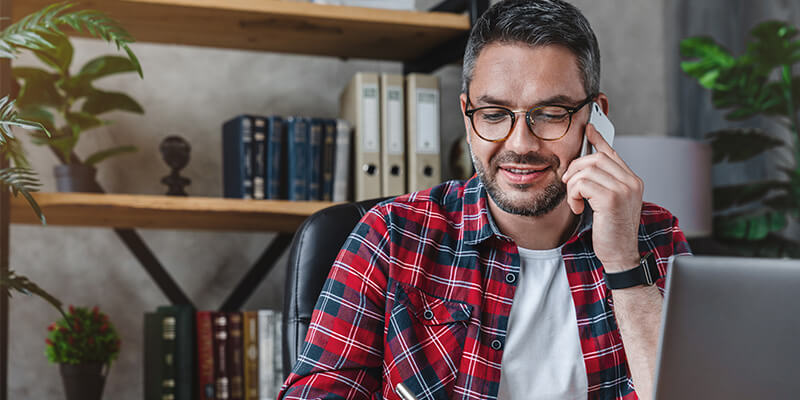 Are you considering several different business insurance providers, but you do not know what gives you the right coverage for your money? When it comes to insurance policies for home-based businesses it can be confusing.
From complicated language to numerous coverage options, it can be easy to choose a policy that's too expensive or that does not give you the protection you need.
For this reason, we are here to help explain the process. Read on to learn the top five tips for choosing an insurance policy that works for your home-based business!
1. Legal Requirements
When you are looking into your options for policies, you need to first discover whether there are any legal requirements for your business. Depending on your industry, you may want to consider general liability insurance. It could help to mitigate financial risk for your home-based business.
You could be expected to show proof of liability insurance to secure financial loans for your business. Client contracts may also require you to show proof of general liability coverage in order to work with them.
Workers' Compensation insurance is another type of insurance that may be legally required for your business. Some states require businesses to obtain coverage as soon as they hire their first employee.
2. Know the Coverage Types
It helps to know some of the most common types of insurance when choosing coverage for your home-based business. The more knowledge you have, the easier it is to navigate the world of insurance policies without feeling overwhelmed by your options. Some common types of coverage are:
General liability insurance – A broad insurance policy that could help with third-party claims to help protect your business.
Commercial property insurance – It could reimburse the business for stolen, damaged, or lost business property for a covered loss.
HomeHQSM coverage by PolicySweet® is a type of insurance that is designed exclusively for home-based businesses. It combines commercial property and general liability insurance into one policy for businesses that operate from a residential space, providing coverage for both business property as well as third-party claims.
3. Consider the Risks
Once you are aware of your legal requirements as well as some of the most popular types of insurance policies, you may want to consider industry risks.
One of the most common risks for any industry is property damage. If you rely on machinery or equipment for your business, it is important that you have coverage for business property located in your home. Business property for a home-based business may not be covered by a traditional homeowner's or renter's policy. Having the right business insurance could help to cover the costs of business property in the case of fires, wind, and more.
Another risk to consider is business related incidents that could happen inside your home. If customers or clients regularly visit your home-based business, you could be held responsible in the event they are injured. Home business insurance could help protect you and your business. You may also want to research other common risks related to your industry to help ensure your business gets the coverage it needs.
4. Find the Right Insurance Provider
You may discover that finding information on insurance for your particular industry is harder than it seems. For this reason, we recommend finding an insurance provider that is familiar with your industry. They will most likely be able to provide you with the right coverage limits and premiums for common industry risks associated with your business.
5. Evaluate Insurance Costs
It is essential that you consider your budget before purchasing insurance coverage for your business. Some business owners make the mistake of purchasing the cheapest insurance they can find.
The result of this could be limited coverage for your business, which means you could receive little financial help if you experience property damage or a lawsuit. As a small business owner, you should consider both the coverage and cost of a policy when purchasing insurance for your home-based business.
Choosing an Insurance Policy: Know Your Options
When it comes to choosing an insurance policy, it is important that you take your time to review all your options before making a final decision. Take some time researching the common risks in your industry as well as the legal requirements.
Find an insurance policy that works with your budget and coverage needs. Get a quote from us today! HomeHQ by PolicySweet is designed exclusively for home-based businesses and could provide your business with the coverage it's looking for.