6 Types of Business Insurance Every Company Should Consider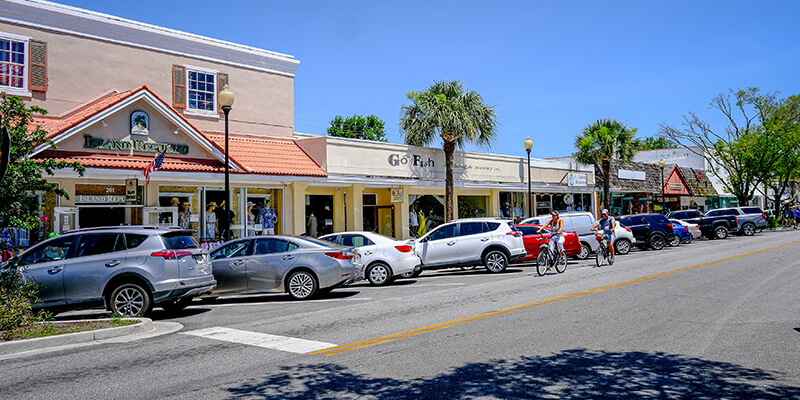 In the United States, there are about 31.7 million small businesses as of 2020. When you own a business, it can be a great opportunity for you to be your own boss and to follow your passion. However, many potential dangers come with opening your own business.
To help protect yourself from these unknowns, you should consider insurance coverage for your business.
Do you want to learn more about different types of business insurance? Keep reading this article to learn more about six types of business insurance you should consider and their benefits.
1. General Liability
One of the most important types of insurance coverage you should consider for your business is general liability insurance. This is often included in a Business Owners Policy. With general liability coverage, you could be protected from lawsuits and claims from customers and others outside of your company.
General liability insurance could protect your business from third-party property damage claims, bodily injuries, and medical bills. Plus, general liability can cover more than just physical damage.
For example, you may be able to use your general liability coverage to help cover reputational harm, copyright infringement, and more. Having this coverage could protect you financially if you are sued by a client or another business.
It can cover your legal costs, settlements, and more. Plus, general liability coverage is often required for business owners. If you need help finding third-party bodily injury insurance, you may want to purchase a policy with general liability.
2. Commercial Property Coverage
As a business owner, you may also want to protect your property. Commercial property coverage can help protect your business assets. It can also help cover anything inside your storefront or office space.
This includes office equipment, furniture, and more. This can be considered vital coverage if you run a small business. Depending on the type of business you own, you may rely on many of your assets to keep it running. This can include everything from inventory and supplies, tools, and more.
If you don't have these things covered, you may not be financially prepared in the event of a natural disaster, theft, or vandalism. Property insurance is also typically part of a Business Owners Policy, so it would come bundled with other types of coverages.
3. Cyber Risk Insurance
Cyber risk insurance is the last type of coverage included in our Business Owners Policy. This can be necessary if your business deals with sensitive customer information. This could include credit card numbers, social security numbers, or even their health records.
If you deal with a data breach in your company, your client can sue you if it causes harm to them.
With cyber risk coverage, your business can be protected from the impact of data breaches, data corruption, or any other problems that result from a virus, hackers, and other network security attacks. It could cover the expenses associated with hiring professionals to help determine the cause and extent of a security breach.
Luckily, commercial property coverage, cyber risk coverage, and general liability coverage are combined under one business insurance policy with our Business Owners Policy.
4. Business Owners Policy
A Business Owners Policy is a great option to consider if you are looking to help protect your business as there are several benefits that come along with it. By combining general liability, property insurance, and cyber risk insurance into one overall policy it can cover common everyday risks that your business could face.
A BOP could be much more convenient to acquire when purchasing business insurance instead of purchasing each policy as a separate coverage. It could even be easier to manage one policy instead of three in the event of a claim.
5. Home-Based Business Insurance
Do you operate a business from your home? Many small businesses start out of a home, but did you know that your business activities may not be covered under a typical homeowners or renters insurance policy? You may want to consider a home-based business insurance policy to help protect your at-home business.
A home-based business insurance policy like HomeHQSM can be considered an easy way to get coverage for your home-based business without purchasing multiple policies. HomeHQ is similar to a Business Owners Policy as it assembles multiple coverages together into a single policy. It combines general liability, business property coverage, and inventory insurance.
This policy is tailored specifically for home-based business owners to provide them with common coverages without having to pay extra for the coverage that typically comes along with businesses operating from a commercial space. So, you are only paying for the necessary amount of coverage needed for your home-based business.
If you are starting a new business from your home, this could be an essential insurance policy for your business to have.
6. Workers' Compensation
To help protect your employees, you may also want to get Workers' Compensation insurance for your business. It could protect your employees if they are injured on the job. Workers' Comp could cover their medical bills, lost wages, rehabilitation, and any other expenses that result from getting injured while working.
Workers' Compensation insurance could also protect your business from lawsuits and other legal claims from injured employees. Without this type of business insurance, your company may have to pay the total cost of an employee's medical expenses, which can cause financial harm to your business.
Each state has different requirements for Workers' Compensation coverage, so you may want to contact an insurance expert to help you get the right amount of coverage for your business and to discuss your business insurance cost.
Find Policies for These Types of Business Insurance
Having the right types of business insurance can be essential to help protect your company. These coverages could protect you from lawsuits and other legal issues, damaged property, and more. Whether you are looking for home-based business coverage, Workers' Compensation, or any other coverage, you will need to find an insurance policy suitable for your business.
If you need help finding business insurance, PolicySweet® can help! Our team offers specialized business coverage for main street and home-based businesses.
Contact us today to learn about our policies and get a free quote for your business!