BOP for Donut Shops: A Guide for Business Owners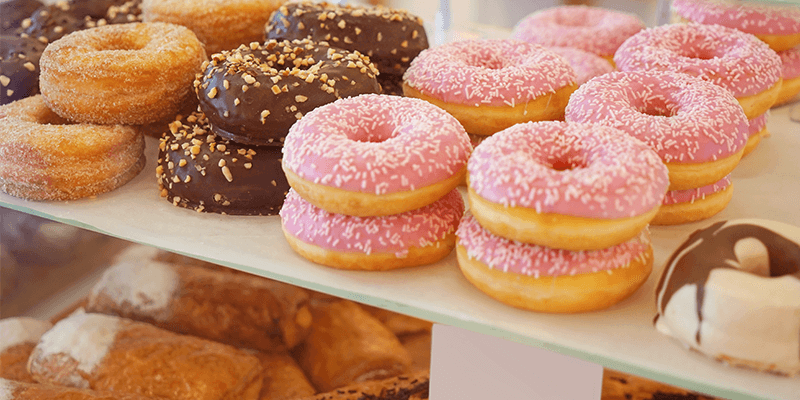 Whether you have a passion for making donuts or just want another means of generating cash, owning a donut shop could provide a business owner with a sound business for many years to come.
However, maintaining orderly donut shop operations can require a lot of effort and can often be rather stressful. If an accident or unforeseen incident occurs, your stress could skyrocket. Even worse, if the expense of recovery is too high, it could force you out of business.
This is why it could be vital for your donut shop to purchase business insurance. By purchasing business insurance, you can help protect yourself. There are a variety of risks out there, after all! For more on business owners insurance, keep on reading this guide.
Commercial General Liability for Donut Shops
General liability coverage is the first line of defense in a Business Owners Policy. General liability insurance can help safeguard your business as it grows, and it may protect your donut shop against a variety of issues.
In order for a donut store to profit, you typically need a large number of regular customers. There is always a chance that an accident might occur. This is especially true when there is a lot of foot activity at your establishment.
For instance, a recently swept floor might be too slippery and could result in an accident causing a fall and broken bones. For mishaps that result in bodily injury or injuries on the property of your business, general liability could offer protection.
In addition, it could provide coverage if a customer's belongings get ruined or damaged while interacting with the employees at your donut store.
This part of your insurance could shield you from the financial and legal repercussions if a client files a lawsuit alleging that you rendered services that ultimately resulted in property damage or injuries.
Additionally, if necessary, it could cover the cost of the client's damages or court awards.
Property Coverage
Business property insurance is a type of protection that could shield the physical assets of your donut shop. Property coverage is particularly helpful in the event of fires, storms, theft, and vandalism.
The tangible assets covered by commercial property insurance may include items you own or rent for your business. It might also cover furniture, fixtures, inventory, or other supplies you need to run your day-to-day operations.
Business property insurance could give you a competitive edge by assisting you with income to help cover payroll expenses if you are unable to operate at full capacity due to a covered loss.
Cyber-Risk Coverage
A cyber insurance policy, also known as "cyber-risk insurance" could help businesses reduce the impact associated with cyber threats. The costs associated with recovering from a cyber security breach can be detrimental to a small business.
Usually, network security coverage can be the most crucial component of cyber insurance. When a network security fails, such as when there are data breaches, malware, ransomware attacks, or email compromises, this coverage can help cover costs to investigate the incident.
Cyber coverage can be crucial for businesses that handle personally identifiable information such as customer names, email addresses, or credit card information. This type of coverage can cover expenses to notify impacted parties. It can also help cover legal fees.
Business Owners Policy for Donut Shop Owners
You may want to acquire business owners insurance, sometimes known as a BOP, to help protect your donut store. The coverages mentioned above are included in a Business Owners Policy from PolicySweet®. It combines general liability, business property, and cyber-risk coverages into one insurance policy.
A BOP can offer an additional layer of protection because it is meant to safeguard both tangible company assets like your donut fryers and intangible assets like your credit card processing software.
It is also appealing to several business owners because it can be easier to manage one policy instead of three separate coverages.
Now You Know About BOP for Donut Shops
Owning your own donut shop can be an exciting opportunity. Not only could you be serving sweet treats to your community, but you could be generating revenue for years to come.
Now that you know more about a BOP, you can choose an insurance policy that best fits the needs of your donut shop. Learn more about our small business insurance by reaching out to our team.