Business Insurance That All Entrepreneurs Should Consider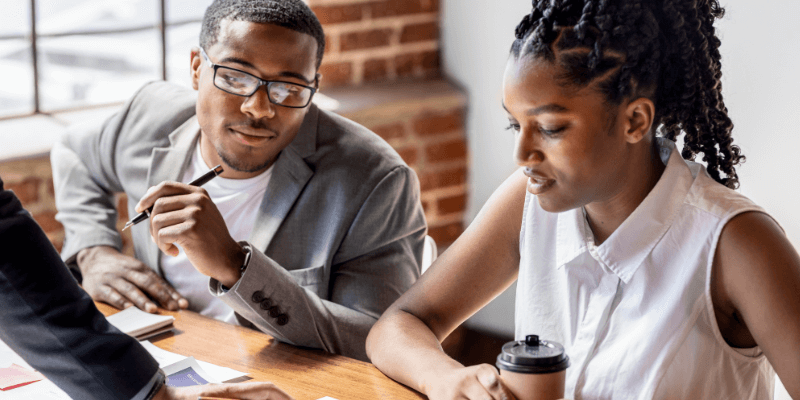 We know that natural disasters can strike at any given point. Just when we think it is safe, we are either in the midst of one ourselves, or we hear about it in the news.
When it comes to running a successful business, one thing's for sure: you should be prepared for the unexpected. That's why having business insurance can be so important!
In this business guide, we'll explore different kinds of insurance policies most entrepreneurs might want to consider.
So, buckle up, and let's dive into the world of business insurance because it can be better to be safe than sorry!
General Liability Insurance
General liability insurance is a type of coverage most businesses obtain, as it can cover you in case of unexpected third-party:
Accidents
Injuries
Property damage
It's like an invisible shield that can protect your business from getting caught in a financial mess if something goes awry. It can have your back if you face claims like:
Third-party bodily injury
Personal and advertising injury
Damage to someone else's property
Important for Businesses
You might be wondering, "Why do I need general liability insurance for my business?" Well, let us tell you, it could help protect your hard-earned cash and your company's reputation.
No matter how careful you are, accidents happen. Without general liability insurance, these incidents could cause you to pay out-of-pocket for accidents and it could damage your reputation.
How to Choose a Policy
Picking a general liability insurance policy might seem tricky, but don't worry – we have some tips to help you out.
Start by evaluating the unique risks of your business to figure out the coverage you might need.
You may want to make sure the insurance provider you choose is reliable and offers great customer service. And finally, don't be shy about asking for help.
A knowledgeable insurance agent or PolicySweet representative can guide you through the process and help make sure you're getting a policy that you are looking for.
Property Insurance
Alright, let's talk about property insurance. It can protect your business's physical assets. This type of insurance can cover your:
Equipment
Inventory
Furnishings
In case of damage or loss due to events like:
Fire
Theft
Natural disasters
You've worked hard to build and grow your business, and the last thing you want is to see it crumble because of an unexpected event.
Types of Property Insurance
There are a couple of key elements of property insurance that you should know about: contents coverage and business interruption coverage.
Contents coverage and business interruption coverage are like the dynamic duo of insurance policies. Contents coverage can help take care of the equipment inside, like:
Inventory
Machinery and Equipment
On the other hand, business interruption coverage can help you out if your business can't operate due to a covered loss up to your policy's limit.
Important for Businesses with Physical Assets
If you have a business with physical assets, then property insurance can be essential. Think about it: you've spent a lot of time, money, and a whole lot of blood, sweat, and tears likely went into building your company.
The last thing you may want is for that hard work to go down the drain because of an unexpected disaster. Property insurance can help make sure that you can be covered when life throws a wrench into your well-oiled machine.
Cyber Liability Insurance
Cyber liability insurance is a policy that can cover your business in the case of cyberattacks and data breaches.
It can protect your company from the costly consequences of cyber threats, such as investigating the:
Cause
Extent
Scope of a cyber attack
With hackers lurking around every digital corner, having cyber liability coverage can help protect the finances of your business in case your online assets are compromised.
Importance in the Digital Age
In this day and age, most of us interact digitally, and businesses are no exception.
With so much sensitive information stored online and countless transactions happening via the internet, it can be more important than ever to keep your digital assets safe.
Cybersecurity insurance can help you recover from these potential losses by helping to cover the costs associated with a cyberattack.
Business Owners Policy (BOP)
Business Owners Policy, or BOP for short, is a bundle for insurance that can cover your essential needs. It typically includes:
General liability
Property
Cyber insurance
One of the best parts is that it can be less time-consuming than buying each policy separately, which could mean more time spent on your business instead of finding coverage.
Workers' Compensation Insurance
Let's talk about Workers' Comp Insurance. It can be a safety net for employees who get injured or sick on the job. It can help cover:
Legal Requirements in Most Jurisdictions
In most states, businesses could be legally required to have Workers' Comp insurance. There can be some hefty penalties for not having it.
The rules can vary depending on where you are and the size of your business, but it's usually a must-have. To help make sure you're following the law, it can be a good idea to check with your local government to see what you might need in order to operate legally.
Important for Businesses with Employees
When your employees know that you've got their back, they may be more likely to trust you and stick around. Plus, if you don't have it and something goes wrong, you could end up in a legal mess that could be bad for business.
Not to mention, the fines and penalties for not having it can really hurt your bottom line.
Are You Looking for Business Insurance?
We've explored some essential policies that can help protect your hard-earned assets and help keep your business running smoothly.
Just remember, most businesses are unique, so it can be important to assess your specific risks and consult with insurance professionals to help ensure you've got the right coverage.
After all, insurance can make a difference when the unexpected happens!
Are you looking for business insurance for your company? Contact us today!