Corporate Insurance for Cyber Attacks: What You Might Want to Know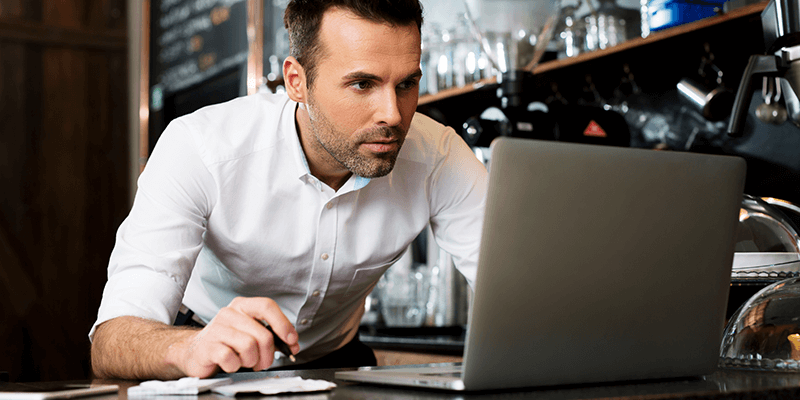 In today's world, helping to protect business data is now a fundamental aspect of doing business. Even so, less than 30% of small businesses now rank cybersecurity as a top priority. However, they could be only one attack away from a preventable disaster.
Still, there's no such thing as preventing every incident, as we've seen with recent attacks. When it comes to helping protect your customers, your reputation, and your business, you may want to consider corporate insurance for cyber-attacks. Here's what you might want to know.
Why Do Businesses Need Cyber Liability Insurance?
Small and medium-sized businesses (SMBs) are the prime targets of cyber-attacks for many reasons. Primarily, it's due to the perceived risk-reward ratio by attackers.
If you were a cybercriminal, you might not want to waste your time attacking individuals who may not offer enough of a payout. However, you likely don't have the technical skills needed to take on Amazon or large governments, which could have the highest rewards.
Unfortunately, this can make small businesses vulnerable to cyber-attacks. They tend to have substantially higher reward potential than most individuals and can lack the security of larger organizations.
Consequently, small businesses are the most likely target for cyber-attacks, and one attack can greatly impact a business. Believe it or not, 60% of businesses fail within six months after experiencing a cyber-attack. Therefore, helping to protect your business from these attacks can become an essential expense for many small business owners.
Also, we can't neglect to mention that cyber-attacks have seen a sharp rise in recent years. Like it or not, this trend continues.
There are even new industries for this, known as Ransomware-as-a-Service or RaaS. This can allow unskilled cybercriminals to simply purchase the necessary tools to breach unprotected systems, and they can split the profits with the service provider.
Does My Business Need Cyber Insurance?
While the threat of cyber-attacks can affect anyone, some businesses can be at greater risk. Here are a few questions to ask yourself before deciding on cyber insurance.
What Sensitive Data Does Your Business Handle?
Your business may handle sensitive data in one way or another. Whether it's stored on a physical hard drive, in the cloud, or on paper.
Most businesses handle sensitive data regarding their clients, employees, and customers on internet-based systems susceptible to cyber-attacks. These often include:
Names
Phone numbers
Email addresses
Home addresses
Purchase history
Credit card or bank information
Social security numbers
Driver's license numbers
When in the wrong hands, this data can lead to serious problems, including identity fraud, theft, and more. Not only can this lead to serious reputational issues, but potentially legal issues as well.
If your company accepts credit cards or online payments, you could be at risk of compromising critical customer data. The same applies if you maintain a database of personal information for employees or customers. In today's world, most businesses do both.
However, some businesses have even more sensitive data to worry about. Let's talk about special legal challenges.
Do Special Legal Liabilities Apply?
HIPAA is an example of a legal liability related to managing customer or client data. Certain organizations are legally responsible for protecting this type of data. If your organization manages data covered by privacy laws, you could be held legally liable for a breach.
If that's the case, not only could you have to pay for data recovery expenses but also fines. This can devastate a small business. Of course, potential reputational damage, lost clients, or other costs associated with an attack, could be the result of a cyber incident.
Not only that, but some states have mandatory data breach notification laws. This could require you to report breaches to your customers and the appropriate authorities in a timely manner. This can affect your reputation and lead to penalties in some cases.
Choose Adequate Corporate Insurance for Cyber Attacks
Choosing the proper cyber insurance policy can be critical to help protect your business. It should fit into your budget and help to cover your most pressing cyber needs. You might want to look for a policy that includes coverage for:
Customer notification costs
Expenses for necessary investigations
Legal fees and settlement costs
These could be essential. If you have specific needs due to your industry or the nature of your business, make sure you talk to a professional insurance representative. Otherwise, you may leave blind spots open which can lead to disaster.
From there, talk about costs and make sure you can afford the policy. Sit down with your team and determine a cybersecurity insurance budget before shopping around. Still, remember that cyber-attacks can be as devastating as a fire or natural disaster.
Therefore, choosing an insurance policy for cyber incidents can be just as beneficial. A predictable and ongoing expense can be much easier to manage than an unexpected disaster payout. Covering the items listed above out-of-pocket can be devasting for most organizations.
Get Covered Today
Choosing adequate corporate insurance for cyber-attacks can be an essential measure for modern businesses. Helping to protect your enterprise from this liability can be crucial for long-term success and sustainability, and cyber is one of the most overlooked aspects. Fortunately, the right policy can offer "peace of mind" for you, your customers, and your shareholders.
Keep reading our blog for our latest business insurance tips, and don't hesitate to contact us with any questions or for help finding an insurance policy for your needs!