A Closer Look: Do You Need Insurance for Your Pet Shop?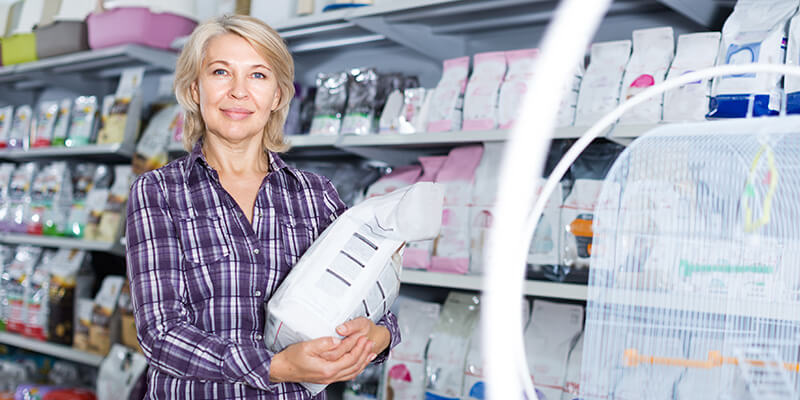 Are you planning or have you opened a pet supply business? As the owner, you might want to consider how to optimize your return on investment. A key decision is looking at what type of insurance you need.
Today small business owners have the option of customizing policies to meet their needs. Keep reading to learn more about insurance for pet supply stores.
Risks Associated with Owning a Pet Supply Shop
Did you know pet supply stores have one of the highest illness and injury rates in the retail sector? The Bureaus of Labor Statistics publishes the incident rate of injuries and illness per industry. The 2020 rate for pet and pet supply stores was 7.1 nonfatal incidents per 100 full-time workers.
Customers and staff members could face risks related to lifting heavy pet supplies. This could include bags of food, bedding materials, or crates, for example. Reaching for items on high or even bottom shelves may result in strains or other problems.
Purchasing business insurance may offer you financial asset protection. This could help cover expenses if you're sued or need to cover medical bills for an injured employee.
Basic Insurance Coverage for a Pet Supply Shop
If your store has employees, you should consider purchasing Workers' Compensation insurance. Also, consider getting a Business Owners Policy (BOP). A BOP often includes the following coverages:
PolicySweet® offers these coverages for pet supply shops to help provide peace of mind that your staff and customers could be protected. You can use our online quote tool to customize a plan that meets your specific needs. The following provides an overview of each aspect of coverage.
Workers' Compensation
If a worker suffers an injury on the job, this type of coverage could protect your business. It may cover the cost of your employee's treatment and recovery. The goal is for them to return to work.
Each state develops its own rules related to Workers' Compensation insurance. Some states mandate that you buy these policies and others do not. If you are need help determining what coverage you need, our team can help.
Business Owners Policy
A BOP puts general liability, property liability, and cyber risk coverages into one policy. This could save you time from having to purchase separate insurance policies for each type of coverage. It's key to understand each component of your coverage.
General Liability Coverage
This type of coverage could cover third-party claims for property damage or bodily injuries. This means that even expenses related to your legal obligations in the event of a lawsuit could be covered.
If an incident happens at your business, you could be liable depending on whether the damage or injury was your fault.
General liability could reimburse an injured person for medical costs to treat their injury. It also could cover damages related to advertising injuries.
Property Coverage
Property insurance can help protect the items owned or rented by your company. Damage can occur due to vandalism, theft, fire, breakdown, and more.
This type of coverage could help you recover the costs to repair or replace a loss. You may receive compensation for lost income during the time your business cannot operate. Examples of covered business property often include the following.
Equipment and tools used for your business
Personal items that you keep at your business
Merchandise stored at the business
Furniture including desks, chairs, shelves, tables, and more
Accounts receivable and other vital documents related to your business
You can't predict when an accident or disaster will occur, so property coverage could be valuable protection for your business.
Cyber Risk Coverage
Some states have implemented laws to protect personal information. This requires qualifying businesses to implement specific standards to help protect data.
Many owners believe their business is too small to worry about cybersecurity. But, if you accept credit card payments, you're using protected personal information. This could put you and your customers at risk for a hacker to access, steal, and use this data.
Getting cyber liability coverage could provide you protection if you're impacted from an attack. It may cover the costs related to data breaches, corruption, destruction, extortion, and more.
Looking for Small Business Insurance Coverage?
Owning a pet shop may be your dream come true. To avoid having it turned into a nightmare, it could help to protect your business. PolicySweet offers customized insurance for several small businesses. Get a free quote today for your pet supply business.