Forms of Business Ownership to Know When Shopping for Insurance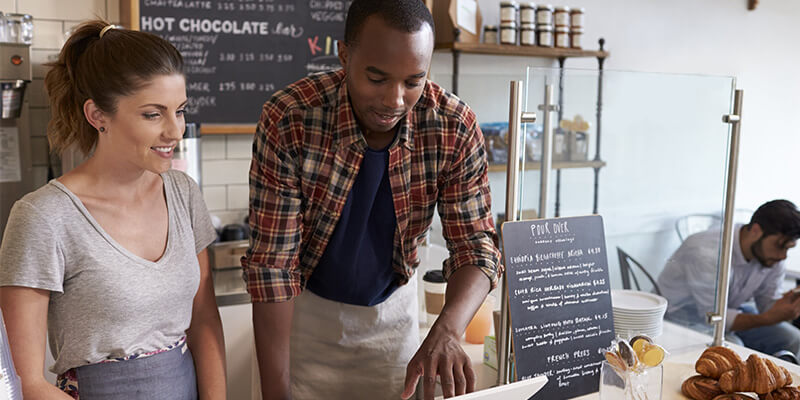 Did you know that sole proprietorships are the most common business structure in the United States? But that doesn't mean it's the best choice for you.
Be sure to compare a few forms of business ownership to help you decide which type to choose. Then, you can get the protection you need to start the business of your dreams.
Read on to learn more.
How to Choose the Best Business Structure
Some business owners may know which business structure is best. However, others may need to consider a few things when comparing the different forms of business ownership.
Luckily, there are enough structures to meet the needs of most business owners. So consider a few different structures to decide which is right for you.
Be sure to think about things like business insurance and your personal risk. Then, you can eliminate certain types of businesses, which can help with settling on the right structure for you.
Consider the Owners
First, you should think about if you're the sole owner or if you have or want business partners. If you'll run the business yourself, you might want to consider getting a silent partner to invest. A limited partnership is a great option if you want to bring on an investor.
A general partnership is a better option if you want to bring on a partner to help you with daily business tasks. But you can also go for an LLC or a corporation, regardless of how many owners there are.
Determine Your Risk Tolerance
Some business owners may be willing to take on more risk than others. While a sole proprietorship and general partnership are easy to set up, they're also the most risky.
Consider if you want to legally separate your business from yourself. If so, you may want to file for an LLC or corporation. That way, you can protect your personal assets even when someone sues your business.
When you first start a business, you may not want to file for a formal structure. Fortunately, you can change that later as your business grows and takes on more risk.
Think About Taxes
Another important decision to make when owning a company is how you'll handle taxes. The simple business structures, such as sole proprietorships and general partnerships let you pay taxes individually.
You don't have to worry about paying taxes on behalf of the business and again on your personal tax return. This pass-through taxation is great for saving money and time.
However, you should consider how complex or simple you want your taxes to be. Along with saving money, not having to pay taxes through the business may help you save time each year.
Review Your Budget
Every company should have a business budget, even if you're the only one working for it. You can use your business budget to make decisions about buying business insurance, getting an office, and choosing the right business structure.
Consider how much money you're willing to spend on forming a business. If you're tight on cash, you may want to start as a sole proprietor or use a general partnership.
Then when you start making money, you can reassess your budget. As you earn more money, you can decide if forming an LLC or corporation is the right option for you.
Business Structures to Know
As you consider the specifics of your business, you should learn more about specific forms of business ownership. Here are some of the most common types and why you may or may not choose each of them.
Sole Proprietorship
One of the simplest forms of business ownership is a sole proprietorship. This business structure involves only one person.
It's a great choice for individuals who are starting their own service-based business or who want to make and sell products. However, a sole proprietorship is also one of the riskiest forms of business ownership. If a client or customer sues your business, they can go after your personal belongings.
There is no legal separation between you and your business. Because of that, buying business insurance is highly recommended, but this structure isn't right for everyone.
General Partnership
A general partnership is similar to a sole proprietorship in that there's no legal separation between the business and its owners. But instead of one person owning the business, two or more people own it.
You can start running a business within a day when you start a general partnership. Just make sure you understand any protections you may need in case someone sues your business or in case a partner doesn't follow through on their obligations.
You should make sure you trust your partners before starting a general partnership. You may want to draft an agreement that all partners sign to make sure you're all on the same page. That way, you can reduce the risk of fighting over small things.
Limited Partnership
Another type of partnership to consider is a limited partnership. With this business structure, one or more partners aren't working in the business or on its daily operations.
The limited partners won't incur as much risk as the other partners. However, this type of business requires paperwork to be filed with the state.
It can also be risky since some of the partners are more liable for the business than others. But it can be a good option if you want an investor or another silent partner to be a part of your business.
You and any other general partners will run the business each day. Any limited partners can provide input, but they'll have more legal protections from the business.
Limited Liability Company (LLC)
If you want some legal protections and separations between you and your business, consider filing for a limited liability company (LLC). This type of business can be great option for individual business owners and different partnerships.
While you should still consider obtaining business insurance, you may not have to worry about clients suing you and losing your home or car. The only things they can go after are those that the business owns.
Filing for an LLC could make owning a company much less stressful. You and any other owners will be members of the LLC, and you can receive the benefits of being a sole proprietor or partnership as well as a corporation.
LLCs can be expensive to start, though. So consider the state where you want to open your business so that you can make sure the fees will be affordable.
Corporation
A corporation (or C-corporation) is one of the safest forms of business ownership. With it, the business is its own entity, so you can keep your work and personal life separate.
You can also raise money for the business by selling stocks. And you might qualify for more tax deductions than if you chose other forms of business ownership.
Plus, you might not have to pay as much in self-employment taxes. Your tax liability can vary based on your situation, though, so talk with an accountant for specific advice.
Starting a corporation can take longer and be more expensive than other forms of business. But the benefits it offers may be worth it.
S-Corporation
Unfortunately, corporations can face double taxation because the business has to pay taxes, and so do its owners. A great solution to this is the S-corporation.
You can use pass-through taxation, so you'll only pay individual taxes. However, your business needs to meet certain requirements, and you might have to pay a lot to file for this type of business.
If you plan to keep your business small, an S-corp is great. Otherwise, you may decide that a C-corp is better since it faces fewer restrictions.
Look to the Future
Another exciting part of starting a business is the future of your endeavor. Think about if you want the business to start and end with you or if you want to sell the business or pass it down to your children.
You should decide if you will hire employees, either now or in the future. If so, you will need to account for Workers' Compensation insurance.
Another type of insurance to get is a Business Owners Policy (BOP). BOP coverage includes liability protection and property insurance to help protect your business in case something happens. A BOP from PolicySweet® also includes cyber insurance.
The Best Forms of Business Ownership
Starting a business is exciting, but you need to consider the less interesting aspects. From choosing between different forms of business ownership to purchasing insurance, business ownership isn't all fun and games.
But you can make the process a lot easier by understanding your situation and goals. Then, you can choose a business structure that will help protect you and anyone else you hire.
Are you ready to start a business and purchase business insurance? Contact us for a quote today.