Guide to Home-Based Business Insurance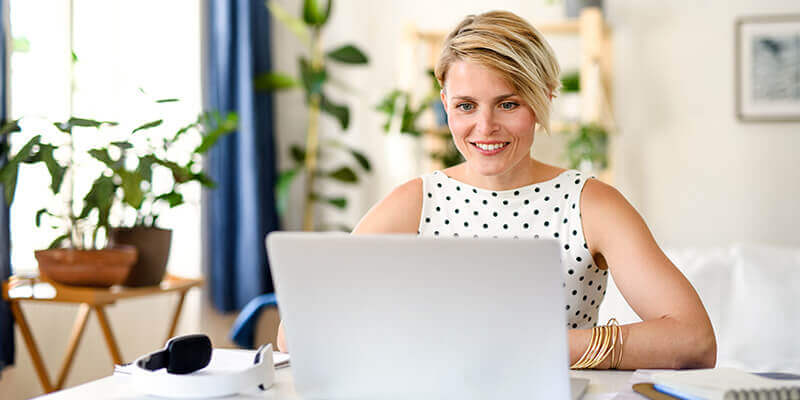 It is estimated that around 15 million small businesses in the US operate from home. If you run a business from home, do you know how to help protect your business assets?
One way is with comprehensive insurance. Read on as we discuss home-based business insurance and why you might need it.
Do Home Businesses Need Business Insurance?
A home business differs from a small business, as they are most likely operating from a primary residence instead of a commercial space. You should consider home-based business insurance if the factors below apply to your business.
You Store Inventory in the Home
If your business has items that it plans to sell or items that it handles on a regular basis to operate, it could be covered by a home-based business policy.
When you have a standard homeowners policy, it is unlikely that your business inventory will be covered in the event of a theft or fire. This means you could lose the items needed to run your company.
Customers and Clients Visit the Home
If anyone visits your residential property to do business, you are liable for things that could happen to them or their property when they are on your residential premises.
Should they have a fall or injury, you may be faced with large legal bills. Insurance for home-based businesses can help protect you if an incident occurs.
You Operate from a Mobile Space
This is when a business operates from a mobile space, but its primary location is at a home residence. For example, a kiosk or cart may be mobile but have its business address as a residential property. Disc jockeys, pet walking businesses or mobile coffee cart companies could be examples of this type of business.
Expensive Business Equipment Is in the Home
Many people who operate a business from their home require expensive equipment to do so. Be it baking equipment or manufacturing tools, you should consider coverage, so you don't lose the items that allow you to work.
What Is Home-Based Business Insurance?
Home-based business insurance is coverage designed for businesses that may not need as much coverage as businesses operating from a commercial space. However, business owners of home businesses may still want to protect themselves in case they are faced with an accident that could cause harm to their business.
We understand that a home business varies in its needs. In response, we created a policy that is flexible and can grow with your business.
HomeHQ
HomeHQSM is our insurance solution for your business. It is an all-in-one package that covers stock insurance, business property, and general liability.
This level of coverage can scale up or down depending on the size of your home business. Coverage for a policy starts as low as $13 a month and all quotes are free of charge. Getting a quote online can easily be done by following this link.
Types of Businesses That May Need Home Insurance
For anyone who has their own at-home organization they might want to consider a home business policy.
Beauticians
The beauty industry is huge, incorporating everything from makeup to hairdressing. Once set up, many people choose to run their business from their primary residence as it could keep costs low. If you have people visiting your property you may want to ensure they are protected in case of an accident.
Tutors
Home education has also grown in popularity in the past few years.
Many people choose to create courses or make videos online, but you still cannot beat face-to-face contact. Whether you're teaching extra math or musical instruments, if people are coming to your home property you might want to get coverage for your business.
Self Employed Digital Workers
This term covers a very wide range of occupations. It describes anyone who works for themselves online and in a home office. This could include web designers, writers, and other freelancers.
On the surface, it may seem like these roles just need a laptop. However, there are often many other valuable items that could get damaged. This could include printers, graphic tablets, and other high-end machinery.
Online Stores
There are now many ways to sell your homemade goods online and many people have turned this into a profitable business or side venture. If you are storing inventory or the materials needed to make products, then you should consider coverage in case these items are impacted.
Getting Home Based Business Insurance
Now you know why you may need home-based business insurance. All you need is the relevant information about your business. You can then get quotes for coverage to help keep your business safe and secure.
Your first stop should be at PolicySweet®. We can help protect your business needs and interests.