Home-Based Business Insurance Cost and Management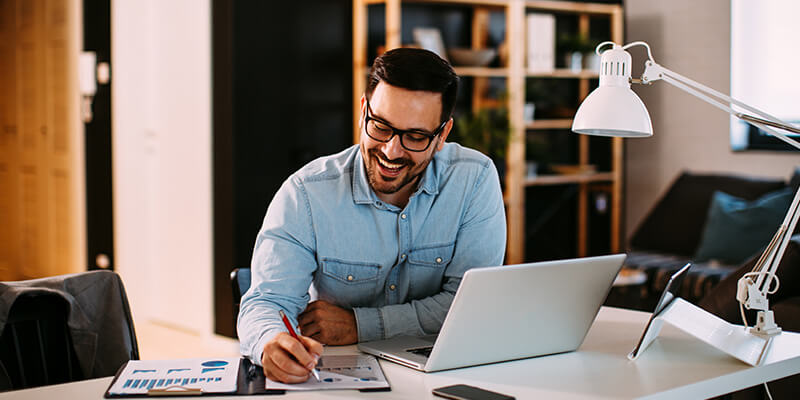 Are you wondering how can your home-based business get great all-around insurance without paying through the nose for it? While it may seem like an innocent question on the surface, it isn't until something goes wrong that all of a sudden business insurance cost becomes so important.
Many businesses want to save money and that's no different when it comes to saving on business insurance. However, if something goes wrong it tends to cost more than preventing it in the first place, at least that's the theory.
If you are a business owner and find yourself balancing the decision on getting business insurance or not, you have come to the right place.
In the next few moments, we are going to cover business insurance, including what insurance you might need and where to get it. Read on to discover more.
Some Background on Business Insurance
Before we dive headfirst into what business insurance you may need and where you can find it, it's important that you get an overview. The reason for this is simple.
Without a thorough overview of business insurance, you could make a poor decision for your business. So, let's make sure that you are informed of what your options are.
In a nutshell, business insurance is not only about the type of coverage but also your finances. Almost every business is about making money, so anything you can do to prevent losing it is a positive.
Ultimately, getting business insurance is about weighing up your risks and risk management. This means that the insurance is there to help protect you against the potential risks of financial loss.
The chances are you could benefit from some type of business insurance. Particularly if you have a home-based business with business assets that may need protecting.
Does Your Home-Based Business Need Insurance?
To assess whether or not your business needs business insurance, it's important to understand what a home-based business policy could cover.
HomeHQSM is a type of insurance for home-based businesses. It could provide coverage for your business liabilities that a homeowners or renters policy does not typically cover.
This coverages option includes business liability, property, and stock insurance grouped together into one policy to help protect home-based business against common accidents that occur while operating a business from a residential location.
General Liability Insurance
General liability is the first type of coverage included in a HomeHQ policy. It could cover you should third parties suffer damages or injuries while on your property.
Property Insurance
Property insurance is the second type of coverage, it could protect your business if you are unable to operate due to business equipment damage or property outlined in our policy. For businesses with a large number of assets or property that has a lot of value this type of coverage can be critical.
Inventory Insurance
Lastly, inventory insurance can help protect your business financially in the event inventory is damaged, lost, or stolen. This type of insurance could cover the cost to replace materials stored at your home business facilities that are used to make sellable items and products.
How Much Does Home-Based Business Insurance Cost?
Business insurance costs can range from high to low and there are a lot of different prices options available. While there is an estimated average, the truth is there is no real average cost when it comes to business insurance.
Companies have different needs and they come in all shapes and sizes, so naturally, insurance costs will vary.
What's different about home-based business insurance costs is that they normally have a reduced price compared to what non-home-based business insurance costs are.
Of course, this all depends on your business size, its value, how many employees you have, and what industry it is in.
For example, a bigger business may have more risk of loss if something does go wrong. This is because the business may have a lot of resources or assets which could be damaged or lost if an unexpected problem arises.
Want to know how much HomeHQ insurance could cost you? Find out now.
Get Your Home-Based Business Insurance Now
After reading about the importance of business insurance costs, you now have a better idea of what your options are. There are a few different factors that may contribute to your business insurance cost, so it's important to be aware of them.
If you would like to get a home-based insurance plan, then start here.