How to Find a Business Mentor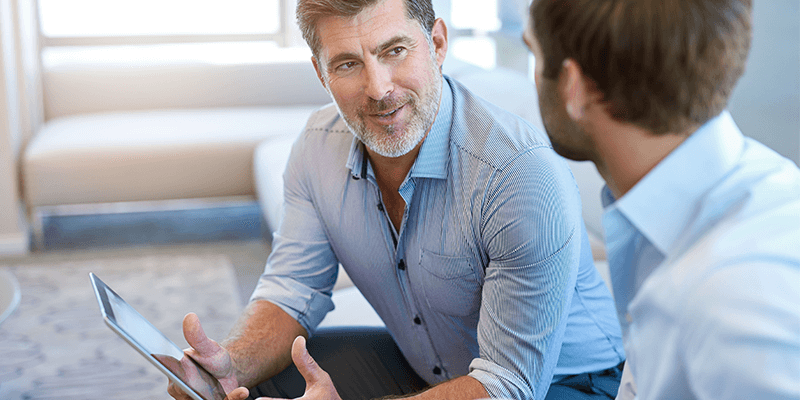 Research suggests that mentorship is essential for the survival of small businesses. 70% of businesses that have mentors typically survive more than five years, which is twice as much as those that are not mentored.
Because small business mentors can be essential for your success, you might want to learn how to find the right types of mentors for your business.
Do you want help finding a small business mentor? Keep reading this article for tips for finding the help that you need.
Understand Your Needs
The first thing you may want to consider when looking for small business mentorship is your needs. Each business is unique, so it is necessary to think about what makes your business different from others and understand what your needs are. You might also want to identify how much support you will likely need before you choose a mentor.
This way, you can decide whether you want a more hands-on mentor or one that simply offers advice when you need it.
Focus on Your Industry
Next, you should consider focusing on your industry when selecting a business mentor.
For example, if you own a boutique or clothing store and are looking for business insurance advice, you may not want to ask someone that isn't a specialist in the insurance industry.
Instead, you may want to ask someone that is familiar with the retail industry and knows the ins and outs of a company like yours. Finding someone that knows your niche could help you secure valuable advice.
Plus, you will know that they likely have experience going through the same things that you are as a business owner. Having industry experience can help you navigate decisions and could improve your confidence.
Start With Your Existing Network
When you are looking for a small business mentor, you may want to start by looking through your existing network first. Everyone has hundreds of connections, each with different types of experience.
Because of this, you may already know someone who has the exact skills and qualifications that you are looking for.
Even if you don't currently know someone in your network who could be your mentor, they may be able to introduce you to someone who could be a better match. There are many different networks that you can consider.
For example, LinkedIn makes it easy to connect with people online. However, you can also use your social network, an alumni network, or any other network that helps connect you with other professionals.
Go to Upcoming Events
Next, you should consider attending upcoming meetups or networking events. It could be a way to find people in your industry to reach out to. These events are not only great for networking, but they also could offer you additional opportunities in the future.
Plus, the events could provide you with the advice that you are looking for or information that could be helpful. Many conferences choose successful people to speak to a group about topics that might be educational. This can help you learn more about running your business and can give you the insight that you need.
Join Professional Associations
Another way that you can meet potential mentors for your small business is by joining professional organizations. This might be one of the first places you want to look for a mentor, as some of these people have achieved success already.
Make sure you find someone that is a part of your industry that is not a competitor. One way to find professional associations in your industry is by conducting research online.
Use Online Resources
There are many free online networking resources that you can use that can help you find a mentor. As mentioned before, LinkedIn is a great option for networking and can help you connect with industry professionals and industry-related groups.
Many networking events are even offered online if you are not as comfortable with in-person meetups.
Using these online resources to your advantage can help you connect with people that you may not have had the chance to meet in real life.
Check Local Small Business Development Centers
Something else that you should consider is finding local business development centers. There are many local mentorship programs that you can join that can match you to a mentor or provide you with recommendations.
Plus, these small business development centers can also help you with business planning, financial advice, and more. This is a great place to start looking for mentorship advice if you do not know of any other people who could help you reach your goals.
Don't Be Scared to Reach Out
Finally, you need to make sure that you are not too scared to reach out to your potential mentors. While it can be scary to ask someone to help you with your business, people are often more than willing to help.
Many people miss out on great mentoring opportunities just because they aren't willing to take a shot. If there is someone in your industry that you look up to, you should reach out to them even if you are worried they won't be interested.
The worst thing that could happen is that they could turn you down. However, if they agree to mentor you, the benefits could greatly outweigh the potential drawbacks.
Need Help Finding a Mentor?
When you are looking for a mentor, you need to make sure you look for someone with industry expertise. This way, you can more easily identify opportunities and prevent mistakes from happening.
If you need advice about business insurance, PolicySweet® can help! Our team provides customized insurance options for main street and home-based businesses. This way, you can help protect your business from common risks.
Contact us today to learn more about our coverage options and to get a free quote.