How to Make a Business Plan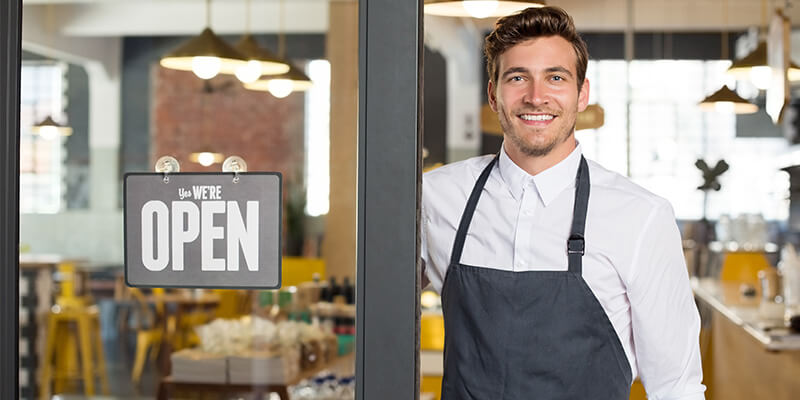 Did you know around 20% of businesses fail in their first year, and around 50% have failed by the fifth year? When starting a business, you cannot predict the future. But do you know how to prepare your business in case something comes its way?
That starts and ends with your business plan. A business plan is a guide that outlines the goals of your business. It can also be considered a management tool as it can help you make strategic decisions when it comes to how your business will operate and grow.
Read on as we discuss the components and steps for how to create a professional business plan.
Executive Summary
The executive summary is one of the most vital business plan components. It is the introduction and the first part of the plan many people may read.
The summary should only be one or two pages long. The most important part is laying out who you are and what you do in a mission statement. After this, you can briefly go into products and services, ownership, and a summary of the plan.
Do not go into too much detail here, as you will expand upon it in later sections. To avoid stuffing this section with too much information, many people prefer to go back and write this summary after the rest of the plan is finalized.
Company Description
This section is dedicated to providing information about the company itself. It should have essential information such as the company name, address, and the people who will be owning and running the business. After this, you may decide to give some background and company history.
Products and Services
The products and service section are more than just stating what you are selling or offering. It should provide a detailed explanation about what your product is and why it is needed.
Start with a description of what the product or service is. Discuss how it works, using it as an opportunity to tell people what problem you are solving with this product. Discuss competitors, what they are not doing well and where your business has opportunities.
After this, mention your target audience and discuss who you are selling to. Follow this up with a pricing model that aligns with the target demographic. Break down how much profit you may receive from the sale of each item.
Finally, talk about your supply and distribution. Where is the product coming from? How do you plan to get it into the hands of customers?
Objective Statement
The objective statement is about setting business goals. You need to be clear about what you want to achieve in the short, medium, and long term.
If your aim is to secure funding, this is a good section to let people know why it is needed. Be specific about what it will be used for and how it will benefit the business. You should then discuss any profits that could occur as a direct result of this.
Marketing Plan
This section is about how you will advertise your business. You may want to go into depth in this section as there are so many marketing tools available today.
Start by splitting the section into traditional and digital marketing. Traditional marketing includes methods such as direct mail, catalog printing, and merchandise. Digital marketing involves online methods such as social media and PPC advertising.
A marketing strategy can be just as hard to lay out as the business itself. It is for this reason many people choose to outsource this part to agencies with more expertise. If that is the case for your business, put it in your business plan.
Management Structure
This section is where you can list the type of company you will run. Generally, it will either be a sole proprietorship, partnership, or corporation.
After this, describe the people who have ownership in the business, including their strengths and past endeavors. You should also state how much of the company they own and what part they will play.
Follow up by including any roles you will need to assign and key employees. This should also feed into creating a financial plan as you will need to determine a budget for wages.
Startup Expenses
Startup expenses are the costs associated with getting the company off the ground. It is also the start of the financial section of the business plan. You need to list everything you may need to buy or purchase in advance to get the business off the ground, even down to wages for the first few months.
Make sure you safeguard your business with comprehensive insurance. It is a requirement and law in some states to have Workers' Compensation insurance. This could help to protect your staff should they become injured or ill on the job.
Business Owners Policy (BOP) insurance is also recommended. It combines property and liability coverage. PolicySweet®, even includes cyber insurance within this to help safeguard your digital assets.
Financial Analysis
This section is mainly for companies that already exist and are seeking financing. If you are a new company, you may not yet have any financial data to share.
Your financial analysis should contain all your financials, including profit and loss statements. After this, show all your assets and debts. Finally, include the percentage of revenue that is net profit.
Financial Projections
This is the section on creating a financial plan where you should show how income can increase in your company. If you are taking out a loan, it could show that the business may generate enough to repay the loan. If you are seeking investors, they need to know there could be a good return on their investment.
Your estimates should be done over a three-year period. You may mention sales, expenses, and profit monthly or quarterly. Make sure you address any possible risks and how you could overcome them.
Appendix
This is the final section for information that did not fit in elsewhere. It could include everything from credit history to resumes and skills or certain employees.
Business Plan Assistance
It could help to have an expert look over the business plan for you. They may be able to point out something you have missed and double-check your projections. With a solid plan in place, you are one step closing to becoming a business owner.
When starting a business, small business insurance should be a part of your plan. PolicySweet can help safeguard you against liabilities. We can provide small businesses with a Business Owners Policy (BOP) as well as Workers' Compensation policy. Click here for a no-obligation quote and let us help to protect your business.