How to Setup Insurance for Your Freelance Business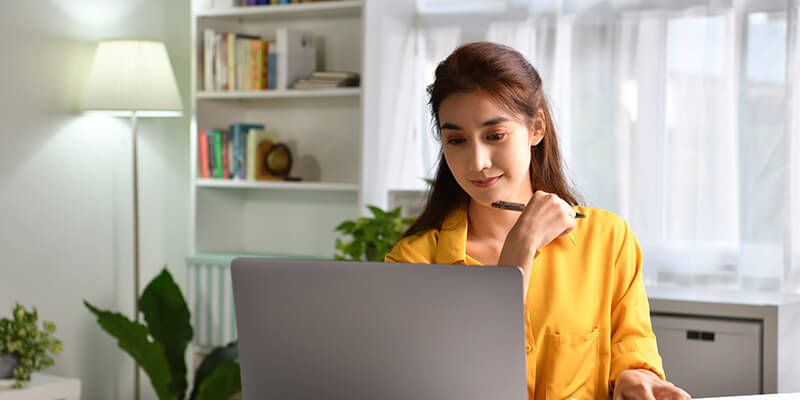 Did you know that there are nearly 53 million Americans today that work as freelancers? The U.S. economy is dependent on freelancers who prioritize work life balance and flexibility.
But what if you are accused of copyright infringement or your business equipment needs repair? Failing to secure the right freelance business insurance could be detrimental.
Choosing to delay getting business insurance, could even put you on the hook for damages and legal fees.
The question remains, how do you setup insurance for your freelance business? Here are 4 key business insurance tips to help set up and protect your freelance business today.
Business Insurance Tip 1: General Liability
It is important to realize that unexpected events can happen at any time. This can be a scary thought. This is why business insurance can be crucial early on before something bad happens.
But the truth is, it only takes one injury or claim to put a freelancer out of business. If you work from home, you might be liable for third-party bodily injuries such as slips and falls and damages to a clients' equipment or property if they visit your home for business matters.
General Liability can help protect your business from third-party medical bills. This type of policy can also help with taking care of legal judgments and settlements as a result of third-party claims.
There is value in having general liability insurance even if you are a team of one as a freelancer. General liability insurance includes coverage for libel, slander, and copyright infringement claims. It's never your intention to insult another business's product or service.
As a freelancer, the interpretation of a comment, verbally or written, can differ for everyone. Your business advertisements could be accused of false statements; this is libel.
A harsh or inaccurate verbal statement about a client's business can be considered slander. Being in business while verbally expressing your views of another business can be risky.
Copyright infringement involves using a photo, artwork, video, or blog post without permission. It is best to take original photos, create your own artwork, or sign up for a stock photography site that grants you permission to use their imagery.
Do you want to learn more about general liability insurance? Read our article, "Here's What Can Happen If You Do Not Have General Liability Insurance."
Business Insurance Tip 2: Property Insurance
Property insurance can be essential for a business. We can't predict when you might need the benefits of this type of insurance but it's a good idea to have it just in case there is damage or theft of business equipment.
A home office with printers, computers, and laptops, are typically not covered by home and renter's insurance. The property insurance policy could replace and repair business equipment if it is lost, damaged, or stolen.
If you are unable to replace expensive property out of pocket, you might want to consider business property coverage. Shielding your business with this type of insurance could help you stay focused on growing your business during the event of a covered loss instead of worrying about how to cover costs.
Business Insurance Tip 3: Inventory
If you are a freelancer who keeps inventory of promotional materials such as mugs, pens, and t-shirts in your workspace, you're not immune to unexpected fires, vandalism, or theft.
Or if you use materials to create products to sell, your bread and butter is your inventory. Your merchandise could be covered under a business stock insurance policy.
Business stock insurance can cover merchandise, product, stock, or inventory that is lost, stolen, or damaged. This policy could save you the agony of dealing with repair or replacement expenses.
If your freelance business requires physical products or marketing materials, purchasing business stock insurance can help protect your investments of physical materials.
Business Tip 4: Get a HomeHQ Policy
Having separate policies for each area of your business can be confusing. As an entrepreneur who wears several hats within a freelance business, you need reassurance that conducting business from your home, condo, or apartment could be covered.
A HomeHQSM policy is a great way to bundle your insurance needs together and could give you peace of mind. This policy includes all three coverages mentioned above. It combines general liability, business property, and stock insurance coverage into one policy.
Having a single policy that could covers business liabilities such as damages, bodily injury, and legal fees can allow you to focus on your day-to-day business transactions with ease. Whether you're a freelance writer, graphic designer, or provide document preparation services, this policy can help to provide a shield of protection for your home-based business.
Looking to get a better idea about the cost associated with acquiring a HomeHQ policy? We offer a free cost estimate calculator to give you a better idea of the reasonable cost to avoid unforeseen out-of-pocket expenses.
Get Your Business Insurance Quote Today
Now that you know how to set up insurance for your freelance business, you might not want to go without it.
The right freelance business insurance could help to protect you from unforeseen events. Several businesses require freelancers to have insurance before moving forward with a contract.
So, acting on this simple step could put you ahead of the competition and reduce the risk of using your future earnings on unexpected events. Getting your new home-based business insurance policy is easy and fast thanks to our instant online quote tool.
Get started on your quote today!