A Guide to Insurance for Small Business Owners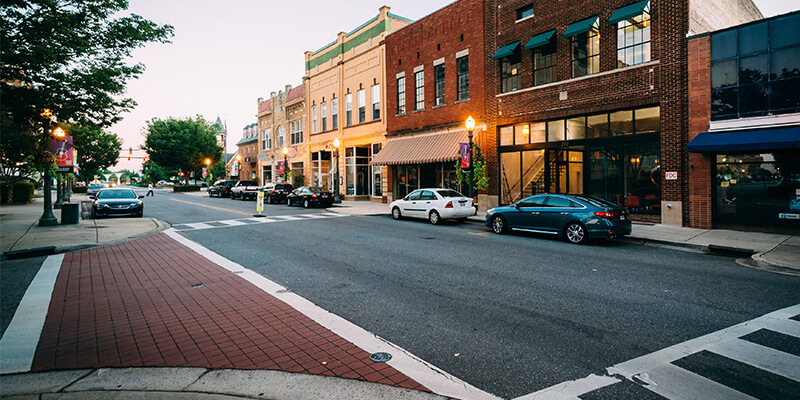 As a small business owner, one of the most important things you can do for your company is to purchase commercial insurance. Having insurance is the equivalent of bringing an umbrella everywhere in case it rains. It may seem unnecessary at times, but you will be very grateful you made that decision when things go badly!
How much do you know about insurance for small business owners? Our guide will explain the different types of insurance and highlight the benefits of having business insurance.
Common Types of Small Business Insurance
There are plenty of different insurance plans out there that can help to protect your small business from various scenarios. These are the most common types.
General Liability Insurance
General liability insurance may offer financial coverage for third-party injuries or property damage that arise from business operations or occurs on business premises.
If a client visits your company and has a slip-and-fall accident, they may decide to file a lawsuit against you. This insurance plan could protect your business financially and can help to cover expenses if you have to present yourself in court.
This insurance plan can cover some of the most common worrying scenarios for businesses.
Property Insurance
What happens if your business property is damaged? There may have been a fire, a robbery, or other emergency circumstances that you couldn't have predicted. Property insurance can offer you financial protection in these cases, allowing you to repair or replace the damaged property.
This type of insurance can provide coverage for circumstances such as:
Malicious damage from vandalism or theft
Fire damage
Wind damage
Weather related damage
It is recommended to review your policy documents to better understand what is included in your policy or to reach out to an agent to answer any questions you have before purchasing a policy.
Cyber Insurance
In an increasingly digital world, almost every small business owner is reliant on technology for their business operations. This increases the ease and convenience when offering your services to customers, but it also comes with the risk of cyber-attacks and incidents.
What happens if your computer is hacked, and sensitive client information is leaked? What happens if there is a virus on company computers?
Cyber insurance can help to protect your small business from technological risks. These can range from data breaches, theft of intellectual property, hacking, and more. If your company manages or stores sensitive customer information online, or your daily business operations require the need for technology, you may want to consider having this type of insurance.
It can provide coverage for costs related to legal fees arising from a cyber-attack. It can also provide financial support when you hire professionals to investigate the extent of impacted data or to determine the cause to prevent another attack from taking place.
Workers' Compensation Insurance
What happens if your workers get injured while performing services for your small business? You could be responsible for covering the financial impact of the injury but having Workers' Compensation insurance can help. Most states require businesses to have some form of workers' insurance.
This type of insurance can help pay for your workers' medical bills and any lost wages that arise because your injured employee needs to spend time away to recover.
An added benefit of having a Workers' Compensation insurance plan is that it can improve the perceived benefits for potential employees. This may lead to more high-quality job applicants.
Home-Based Business Insurance
Does your small business mainly operate from home? There is a small business insurance policy that's suitable for you, too!
Our home-based business insurance package includes insurance coverage for general liability, property, and stock-related issues. HomeHQSM provides additional protection for business liabilities that your renters or homeowners policy won't cover.
Why You Need Small Business Insurance
At the end of the day, why should you obtain business insurance? These are some of the benefits of insurance for small business owners.
Insurance for Small Business Owners Helps to Protect Your Finances
What happens if someone slips at your office and files a lawsuit against you? This is something that can be a challenge to cover financially. Without insurance, your hard-earned business budget may have to go to paying the cost of the legal claim.
Withdrawing this money from normal business needs can mean that you may need to interrupt business operations. This could further damage your company's finances.
One of the best ways to help prevent such a thing from happening is by having insurance. You can help to protect your business from sudden worst-case scenarios that could threaten your business.
Small Business Insurance Can Help Your Reputation
Going through a lawsuit can be highly damaging to a business's reputation. The impacts, however, could be magnified if you don't have the budget to defend yourself in court. Accessing small business insurance can help you receive financial coverage if you undergo legal proceedings.
Having Insurance Can Allow Your Business Space to Grow
If you have insurance, you may be able to rest well in knowing your finances are secure. This means that your business can continue to grow with less risk for financial interruptions as a result of accidents or lawsuits..
One of the most essential steps to having a business with stable growth is to ensure you can weather any storm. Insurance can help you do this!
Your Guide to Insurance for Small Business Owners
You may be wondering if you should purchase insurance for small business owners. The quick answer is yes, you should consider it. Insurance can help to protect your company's finances and reputation.
There are different types of insurance you can access. Make sure to evaluate what risks your company may be exposed to, and plan accordingly.
Contact us today to get a quote.