Insure Your At-Home Business: Tips for Small Businesses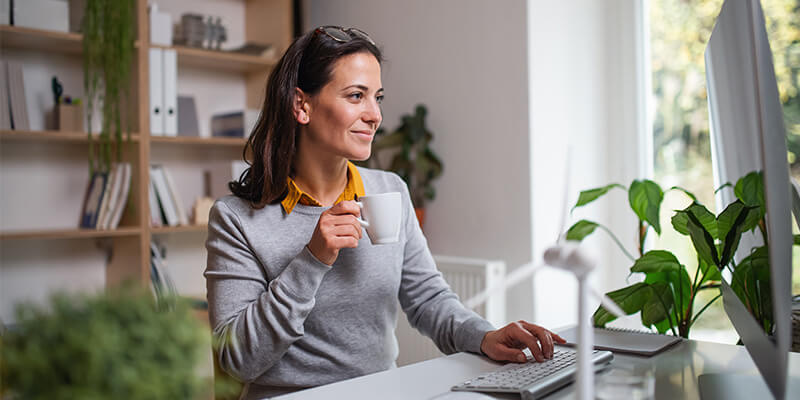 Are you running a small business from an at-home office? Before 2020, about 50% of all small businesses in the U.S. have operated from a home. This has been an unchanged number for the past decade, at least.
Something else surprising? Many small-business owners think personal insurance is "good enough" for business claims. Personal insurance such as homeowner's or renter's insurance may not be able to protect your business assets from liabilities.
Need help insuring a home-based office for your small business? Keep reading for tips about getting coverage for your home-based business.
Small Business Office Woes
Whether your office is based in your home or not, it is important to prepare for anything that could come your way. At least 40% of businesses will fail following a disaster.
Getting properly insured would be the best way to combat this. Should a disaster, manmade or not, come along, you need a game plan.
Home business insurance can help to protect against several incidents, including:
Client injuries while doing business in your home
Accidents that occur while doing business at a client's home or office
Business equipment breakdown
Expenses to replace business inventory due to a covered loss
How to Solve At-Home Business Issues
One way to solve these issues is to obtain HomeHQSM coverage. HomeHQ is a type of home-based business insurance created by PolicySweet®. It is designed specifically for businesses that operate primarily from a residential space and can help to provide coverage for many issues that could occur by combining general liability and property insurance.
HomeHQ coverage may protect against equipment damage for covered losses, lawsuits, and liability claims for at-home businesses. It could also provide coverage for businesses that operate from a mobile space like a DJ or coffee cart company.
Workers' Compensation is another type of coverage that should be considered by business owners. Have you hired employees to work for your home-based business? If so, Workers' Compensation may protect your business operation if an employee is injured while working. It could also help to facilitate the injured worker's recovery and return to work.
Home Business Insurance You Can't Do Without
Every at-home business should consider getting insured. When you purchase business insurance, it may not only provide peace of mind, but it could also reduce the financial impact of unexpected events.
Backed by Great American Insurance Group, PolicySweet offers industry-leading insurance products for small businesses. Our policies can be tailored to your unique business needs. If you are looking for home business insurance, you can get a free no-obligation quote by using our online quoter tool.