What to Know About Property Insurance for a Seafood Restaurant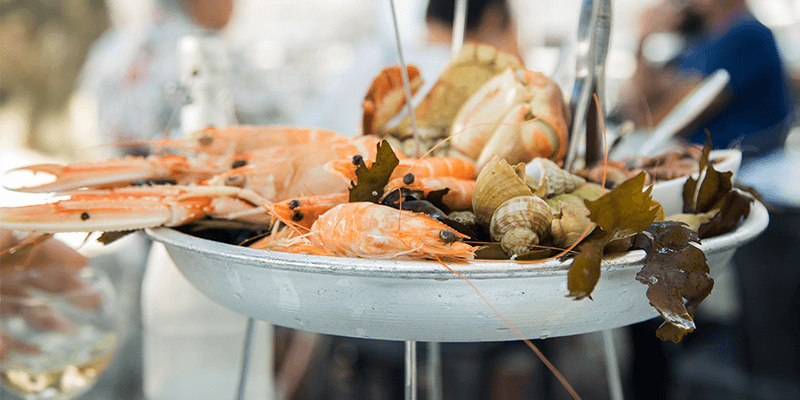 Starting any kind of restaurant typically requires a lot of work. However, seafood restaurants have a special set of requirements and risks.
Running a seafood restaurant comes with several potential hazards. After all, seafood ingredients often include high quantities of oil. Oil can quickly become a fire hazard for your restaurant.
The amount of water in your location can also pose a risk. Fresh seafood ingredients often require water for storage. However, water can also become dangerous if it's too close to electrical appliances.
For these reasons, seafood establishments should consider property insurance. However, you may not understand much about this type of insurance policy.
If so, we're here to help! Keep reading to learn about business property insurance in this guide.
Help Protect the Contents of Your Seafood Restaurant
Your restaurant property most likely includes several possessions. For example, your restaurant property could contain:
Tables, booths, and chairs
Fixtures
Silverware
Cookware
Equipment and supplies
Several things could threaten this property, such as theft or fire. Property insurance can help to cover these losses and could provide the funds to replace them. In doing so, it could prevent your business from suffering significant financial losses.
What Affects Your Property Insurance Costs?
Many people understand that their restaurants benefit from property insurance. However, some individuals worry that an insurance policy may cost too much. So, this begs the question: how much does property insurance cost?
There are several factors that could affect these costs. We'll discuss a few of these factors below.
Location, Location, Location
Location could affect your property insurance rates. This factor can determine what natural threats you may experience, including earthquakes, tornadoes, floods, and wildfires.
Location could influence other aspects of your property insurance premiums, too. Your land value and local governance could impact the price of your insurance.
Size and Scope
The bigger your business is, the more likely it could influence insurance costs. Larger stand-alone restaurants usually cost more than small strip establishments.
The scope of your restaurant can even affect your property insurance cost. For example, maybe your restaurant has multiple locations. These locations might require additional insurance coverage, possibly requiring you to purchase more policies or add-on to an existing one.
The Building's Age
Your building's age could impact your insurance rates. Older buildings typically have a higher risk of damage.
For example, a building with a 20-year-old roof might need a roof replacement soon. Otherwise, the structure could remain unprotected from potential threats.
Aging buildings may even have outdated equipment and electrical wiring, which could make them more dangerous. Even if these problems don't affect the building, they could prove destructive to your business property. For example, these problems could cause a fire or cause a loss.
So, consider these factors when you search for restaurant insurance. Look for an insurance company that can help protect your business property from several threats.
Insurance Aggregates
Another factor to consider when you find an insurance policy is its aggregate. Your insurance aggregate is the amount of money your insurance provider provides during a given period. Usually, this period is one year.
How does this work? Imagine your insurance aggregate is $1 million. Over the year, three accidents require insurance coverage.
One incident costs $450,000, while the other two each cost $500,000. Each of these events falls within your total aggregate sum. However, the three together surpass the amount your insurer would supply.
You may not receive the funds you need to restore the property. So, you should find an insurance aggregate that could supply the funds you would need to protect your assets.
Understanding Rental Property Insurance
Not every restaurant owner owns their building. In many cases, people rent these facilities from commercial landowners.
If you run a restaurant in a rented property, it could be crucial to understand the current property insurance. Does the owner have an insurance policy in place to help protect the building? If so, does it help cover your additional property and belongings?
These questions matter when you run a business. So, consult the building owner and get a complete account of what their insurance might cover.
In some cases, the insurance may not cover everything you need. If this happens, you should consider purchasing an insurance policy that helps to cover your business possessions. This way, you and the owner have the coverage necessary to help protect your restaurant.
Find Property Insurance for Your Seafood Restaurant
As you can see, several factors could affect seafood restaurant property insurance. The question is, where can you go to find a policy for your business?
If that's what you're wondering, check out our policies! We offer several insurance policies for small businesses, including property insurance.
Our property insurance can help protect your products and items from threats. It could also help protect your tools, equipment, furniture, and inventory. A property insurance policy could help cover the costs to repair or replace these items.
Our property insurance policy is one aspect of our BOP (Business Owners Policy). This bundled package also includes general liability insurance and cyber insurance.
These three policies could cover the essential needs of most business owners. So, take advantage of this bundle. Request a quote today to learn how much this policy will cost.