Types of Business Insurance: How to Pick a Policy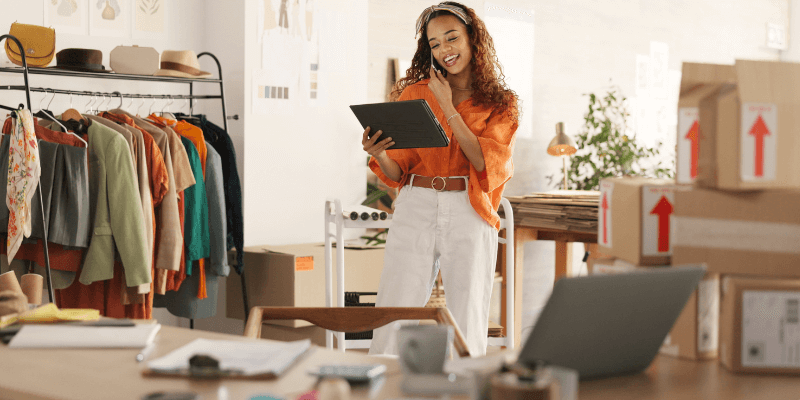 There are more than 33 million small businesses in the United States, comprising 99.9% of all firms operating in the country. For these businesses, it can be essential that they have the necessary business insurance to help protect them from losses due to events that occur during the normal course of business.
There are many different types of business insurance policies. As such, it can be difficult for business owners to understand which one is most suitable for their company.
In this article, we will highlight the different options business owners have when purchasing business insurance from PolicySweet®. This includes:
General liability insurance
Property insurance
Cyber insurance
HomeHQSM
Workers' Compensation
Note that the first three can all be bundled within our BOP coverage. Let's get started with this breakdown of insurance options for your small business.
General Liability Insurance
General liability insurance, also known as business liability insurance or commercial general liability insurance, is one of the most popular types of insurance. This is true for both small business owners and self-employed professionals. This is because it can help protect them from a wide variety of claims.
This includes third-party bodily injuries, third-party property damage, accusations of libel or slander, reputational harm, and advertising injuries. Businesses that are without coverage may find themselves liable for damages and may have to cover the costs of claims out of their own pocket.
If you are wondering if your small business can benefit from general liability coverage, consider the reasons listed below:
You or your employees work with another person's property
You or your employees interact with customers on a face-to-face level
You market or advertise your business
You or your employees visit/use third-party locations for activities related to your business
As noted in the introduction, general liability insurance is included in our Business Owners Policy (BOP). It is also included in our HomeHQ coverage.
Property Insurance
If you are looking for a type of coverage that can protect your business's physical assets, then our business personal property insurance can be a wonderful option. It can help protect physical assets such as tools, fixtures, furniture, and equipment. Our business property insurance can cover business property regardless of whether it is rented or owned by the company.
Property insurance can pay the costs to repair or replace lost, damaged, or stolen business property (in the event of a covered loss). Some of the contents of your business that business property insurance can help protect include:
Company items stored at your business location
Fixtures and furniture located at your business
Equipment or tools used by your business
Property insurance from PolicySweet is also included in our BOP bundle as well as our HomeHQ coverage.
Cyber Insurance
Another common type of business insurance to choose is cyber insurance, also known as cyber risk insurance or cyber liability insurance. Effectively, this type of coverage could help protect businesses against computer-related losses and crimes. This includes:
Network security attacks
Data breaches
Other various technology-related risks
Cyber insurance may cover expenses in the event that your business computer system is compromised by a targeted or accidental attack. These expenses may include notifying customers and affected parties as well as investigation costs.
This type of coverage can help businesses quickly respond to a cyber-attack or data breach. Cyber insurance may be worth considering if your business stores or handles sensitive insurance, such as credit card or bank information.
HomeHQ
HomeHQ by PolicySweet is an insurance option designed specifically with home-based businesses in mind. You may want to consider a home-based business insurance policy if you operate a business from your home. Our HomeHQ coverage includes the following:
Business liability insurance
Business property insurance
Business stock insurance
There are many different types of businesses that can qualify for our home-based business insurance. You can see a full breakdown here. There are many reasons to obtain home-based business insurance, including:
If your business equipment needs to be protected
If clients or customers come to visit your home office
If your business carries inventory
If your business operates from a mobile space (such as a coffee cart company)
If your home-based business also has employees, it may be worth considering Workers' Compensation. Let's take a look at this below.
Workers' Compensation
This is a type of insurance that can provide coverage for the costs associated with workplace accidents. It can serve as a safety net for business owners after an incident occurs.
It can help to ensure employees can be taken care of if they become ill or are injured at work. What's more, it may also help to protect employers from legal and financial expenses related to a work injury.
As with our other types of coverage, it is quick and easy to get Workers' Compensation insurance. All you need to do is use our instant online quote tool. Simply answer a few questions about your business, and you can receive an instant, no-obligation quote in a matter of minutes.
Popular Types of Business Insurance
Here at PolicySweet, we provide affordable coverage for small businesses. Best of all, we strive to make it short and SWEET to get the business insurance you might need. Our policies can cover risks that are unique to your small business, be it a barbershop, a bakery, an HVAC company, or something else.
If you would like to learn more about the different types of business insurance policies that we offer, don't hesitate to contact our team today. We look forward to speaking with you.