What Does General Liability Insurance Cover?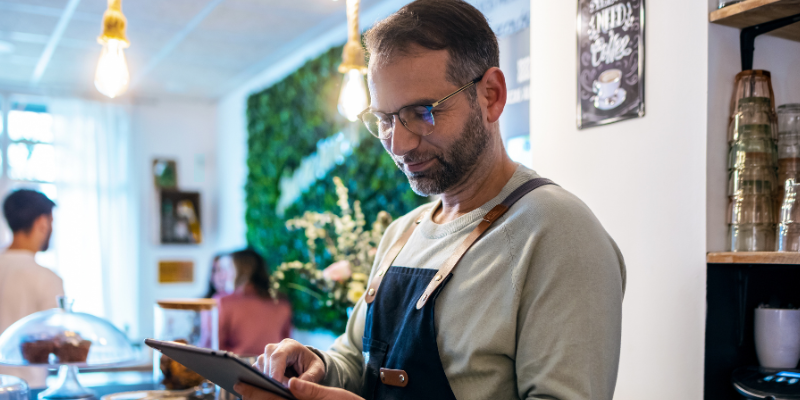 Starting a new business can be an exciting venture, but many people don't take the time to prepare properly. There are specific legal requirements you may need to explore before opening your business. These conditions can help protect not only your business but also your customers.
General liability insurance is designed to help safeguard your business from different types of claims. Failing to have this type of insurance policy in place could result in significant costs for you. Help prevent future headaches and potential financial ruin by having an active general liability insurance policy in place.
This business insurance guide will explore what you may want to know about general liability insurance. We'll also discuss how to find an insurance provider you can work with for your business insurance needs.
What Does General Liability Insurance Cover?
Another term for general liability insurance is business liability insurance. This policy can help protect you and your company against general claims. These claims typically involve third-party property damage and bodily harm.
If you didn't have this type of insurance coverage, you could be forced to pay for these claims out of your pocket.
Third-Party Property Damage
You or your employees could unintentionally destroy or damage another person's property. The insurance policy could help cover the costs of repairing or replacing the damaged item.
For example, if one of your employees damages an item or possession owned by a customer, your general liability insurance could help cover that claim.
Third-Party Bodily Injury
General liability insurance can help cover the medical costs of a customer if they get hurt on your property. It could also provide you with the funds to pay your legal fees if the customer decides to sue.
An example would be if a customer slipped and fell in your business. They most likely would need medical care and could decide to seek legal action for additional compensation. You may not have to pay out of pocket for those fees if you have general liability insurance.
Reputational Harm
A person could sue you or your business, over various things. Some of them could include:
Libel
Wrongful eviction
Slander
Copyright infringement
Your general liability insurance policy can pay for your legal fees and resulting judgment or settlement of the case. For example, one of your employees could share unflattering details about a customer on your social media page. The customer could hear about this and sue for slander.
Frequently Asked Questions
There are many things to take into consideration when shopping for a general liability insurance policy. Let's go over some of the most commonly asked questions.
What's a BOP?
PolicySweet® offers small businesses Business Owners Policy (BOP) insurance. General liability insurance coverage is included in this bundle. Business owners can receive more thorough coverage when they opt for this option.
The other two types of insurance that are included in our BOP coverage are:
Cyber-risk insurance
Property insurance
One of the great things about our BOP coverage is that you can customize your coverage options. Our representatives can tailor your plan based on the unique needs and goals of your business. Some of the items covered by our plan include:
Debris removal
Equipment breakdown
Business income
Does General Liability Insurance Cover Employee Injuries?
Some new business owners think that their general liability insurance policy could cover a claim if an employee hurts themselves while on the job. Keep in mind that this insurance policy only covers third-party bodily injury claims. You may need to take out a Workers' Compensation policy for your employees.
How Much Do General Liability Insurance Policies Cost?
There are a few factors that can affect the cost of your insurance policy. They may include:
Number of employees
Location
Type of industry
The amount of coverage you need
PolicySweet can provide you with a quote for general liability insurance as soon as you complete our online form. Each business is unique, so your cost might be different from another company.
How Do I Know if I Need General Liability Insurance Coverage?
Most independent contractors and small business owners can benefit from a general liability insurance policy. A few reasons you might want to consider one include:
You are working on your customer's property
You have clients visit your workspace
You market or advertise your business
Your customers require you to have a policy
You use your customer's equipment
Having a general liability insurance policy can give you and your customers "peace of mind," knowing that you could be prepared for most scenarios.
Am I Required by Law to Have General Liability Coverage?
There are a few insurance policies businesses may be required to have if they have employees. This can include Workers' Compensation.
Not all businesses are required by law to have a general liability insurance policy. However, some companies might need to take out a policy depending on their industry, such as:
Contractors
Real estate
Restaurants and hospitality
Retail
Even with that in mind, it could be recommended that your business purchase a policy. The cost of your premium could be well worth the financial risk you might encounter as a business owner.
What Doesn't the Policy Cover?
Not every type of claim is covered under a general liability insurance policy. You may need additional insurance policies depending on your business. Some of the things this policy typically won't include are:
Auto accidents
Employee illness or injury
Professional errors or mistakes
Find General Liability Insurance for Your Business
General liability insurance can be essential for most businesses that interact with the public. Help protect your business and your finances by equipping yourself with a comprehensive policy. You shouldn't have to pay for unexpected events out of your pocket.
The team at PolicySweet is here to help your business get started on the right foot. A general liability insurance policy is included in our BOP coverage. Contact us to get started on your free quote.