What You Need to Know About a Business Owners Policy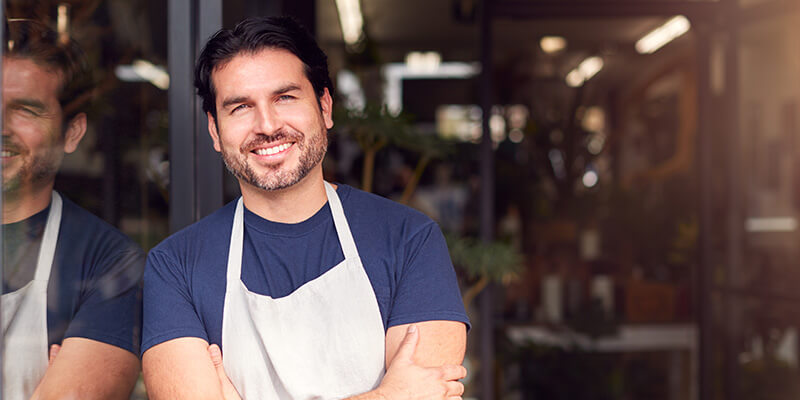 Do you know what most of the over 30 million small businesses in America have in common? Many of them carry insurance.
Several businesses carry a general liability policy as a defense against the very real possibility of getting sued. Of course, theft, natural disasters, and business disruption could also threaten your business. That's why many businesses consider property and income insurance.
Another option to consider is a Business Owners Policy. Not sure what Business Owners Policy coverage looks like? Keep reading for everything you need to know.
What Is a Business Owners Policy?
Here is a simple way that you can think about a Business Owners Policy. It's the all-in-one combo meal of the business insurance world. With an all-in-one meal, you get an entrée, side, and dessert. You don't have to order each item separately, instead you get them all bundled together.
A Business Owners Policy work the same way. Instead of buying a general liability insurance policy and a property insurance policy, you get both coverages in one policy.
As a bonus, the cost of a Business Owners Policy typically is less than the cost of buying the individual policies. It could also save you time from finding each policy separately.
So, what does this bundled policy get you in practice?
General Liability Insurance Coverage
General liability is a major concern for anyone who owns a business. Part of the reason is that you can end up being liable for so many things.
For example, businesses routinely end up with liability for customer injuries and third-party damages. Another business could sue your business if they believe that your marketing materials or ads closely resemble their materials or ads.
The liability aspect of a BOP could provide financial coverage for settled claims and support if things escalate into a court case.
Property Insurance Coverage
Next to general liability, protecting your business property with insurance is a concern for several business owners. After all, you likely invested a lot of money, took on a lot of debt, or both in obtaining business property.
If you work with specialized equipment, any damage or loss involving that equipment can be a catastrophe. Many businesses also carry inventory that may need to be protected.
The property insurance element of a Business Owners Policy could provide you protection if your business property:
Gets destroyed in a fire
Gets stolen by criminals
Gets damaged from vandalism
Your insurance provider will typically pay for repairs where possible and replacement where necessary for covered losses. It could also cover lost income directly related to property damage claims.
Coverage Options and Extras
Business Owners Policy coverage can extend well beyond general liability and property coverage. With cybercrime becoming an increasing problem and stringent regulations around data protection, some BOP policies provide cyber coverage. Cyber insurance can help to protect businesses against data breaches, hackers, and viruses.
Depending on the insurance provider, a BOP might also cover industry-specific problems like food spoilage or equipment breakdown coverage for restaurant businesses.
It is recommended to review your paperwork for a complete breakdown of your coverage. If you are looking for coverage to meet the needs of your business, PolicySweet has insurance agents standing by. Our agents can help answer any insurance questions you may have about obtaining a policy and whether the policy covers a particular area of concern.
BOP vs Standalone Coverage
You might wonder why anyone would choose standalone policies over a BOP policy. A BOP policy is, by design, aimed at small businesses looking for insurance that covers a wide range of what-if possibilities.
Any small business might get vandalized, or lose equipment in a break-in, or face a fire on their premises. The odds of any specific problem happening remain low, while the odds of something bad happening at some point may prove high. A BOP could cover all or at least some of your insurance bases.
Standalone coverage could make more sense if your business faces high odds of a specific problem occurring. For businesses in those circumstances, standalone policies with higher coverage limits may be worth purchasing.
Limitations
Most insurance companies place limits on who can buy a Business Owners Policy. For example, the insurance company may cap the annual revenue for a qualified business at $3 million or less.
The insurance company may exclude certain types of businesses, such as contractors, because of the native risks. They may also exclude businesses with a storefront over a certain size or a certain number of employees.
Each insurer sets its own requirements for a BOP. That means you need to meet the requirements of the insurance provider in order to qualify for a policy. To see if you qualify for coverage from PolicySweet, receive a free no-obligation quote or contact one of our agents standing by at 1-800-625-8257.
Now You've Learned Everything About a Business Owners Policy
If you're getting ready to open a business, you may want to consider purchasing insurance.
Thinking about getting a BOP? PolicySweet specializes in offering BOP coverage to small businesses. Contact PolicySweet today for more information. Our agents can answer any questions you may have about coverage limits, limitations and qualifications, or costs associated with a BOP policy.