Workers' Compensation Insurance: The Need to Know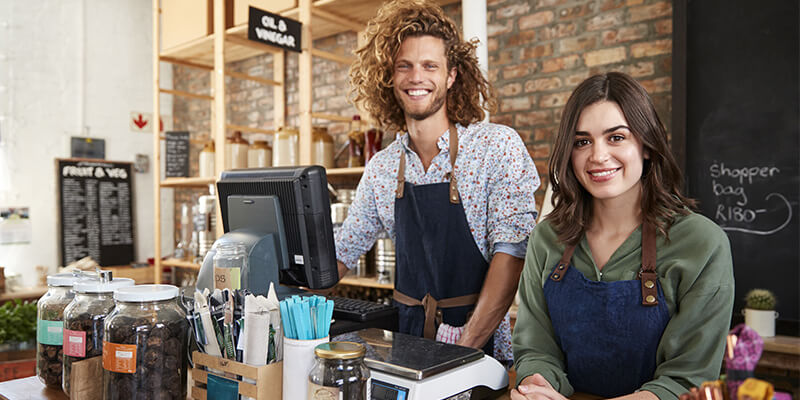 Every 7 seconds, an employee gets injured on the job. This amounts to over 12,000 workplace injuries a day and 4.6 million injuries a year. These injuries add up to over 100 million lost days of productivity each year and these injuries are more likely to occur in small business settings.
As an employer, are your employees protected by Workers' Compensation insurance if they are hurt on the job? It is required in some states, but even if it is not, it could protect your business as well as your employees. Read on to learn more about Workers' Comp insurance, what it is, and why you should consider it.
What is Workers' Compensation Insurance?
Workers' Compensation insurance may provide compensation for missed wages, medical expenses, short and long-term disability, and other support for employees who get injured at work. When you provide this type of insurance, your employees relinquish the right to sue you if they get hurt on the job (the exception would be if you are negligent or somehow contribute to their injury or illness).
This could protect your business from expensive lawsuits and may provide your employees with a valuable benefit. Employees who know they are covered if they get injured at work may be more likely to report injuries and engage in safer practices while at work.
Many states require that employers have these policies in place for their employees. In Ohio, for example, any business with one or more employees must carry Workers' Comp insurance. In some states this type of insurance is optional for businesses unless they are a construction company or have a contract with governmental agencies.
If your business is in a state that requires Workers' Comp insurance and you do not have it, you could face fines, jail time, and other penalties, per state laws. In addition to potential fines and penalties, you could also face costly lawsuits if you do not have a Workers' Comp policy.
If an employee gets hurt on the job and files a lawsuit, you will likely have to hire a lawyer to represent you and your business as well as pay any settlement amount if they win the case.
How Does It Work?
When an employee gets hurt on the job, there is a process they must follow. This is typically determined by the state. As an employer, most states require you to provide information to your employees as to how to file a claim and the timeframe in which they must do it. This information should be easily accessible, posted in your workplace, or provided by Human Resources to your employees.
Once an employee files a claim, you must abide by the recommendations of the physician. You cannot force an employee back to work if they are not cleared to return.
What Does it Cover?
When a worker is hurt on the job, Workers' Comp insurance may cover the following expenses:
Injuries related to an accident at work or during work hours (e.g., if your employee is a car accident while driving for work, Workers' Comp insurance may cover it)
Workplace illnesses (workplace-related illnesses are covered as long as there is a clear connection between the illness and the workplace)
Medical expenses, including immediate and ongoing treatment of the injury or illness related to work
Repetitive stress injuries
Ongoing care costs for rehabilitation, physical therapy, medication, etc.
Funeral costs
Workers' Comp benefits are not available if your employee does not get hurt on the job. This is why Workers' Comp claims may be denied. If an investigation reveals that the injury or illness was sustained outside of the workplace, then it is not covered under Workers' Comp insurance.
Workers' Comp insurance also will not cover any injuries or accidents if they are the result of employees who are intoxicated or under the influence at work, intentionally hurt themselves, or instigate violence in the workplace.
Lost wages may also be covered. If your employee cannot work due to their injury or illness, your insurance policy will pay their wages during that time.
How Do I Get Workers' Compensation Insurance for My Business?
If your state requires Workers' Compensation insurance, or you decide to take out a policy even though it is not required, there are a few different ways to obtain a policy.
Some states provide a state Workers' Comp fund and require employers to purchase insurance through the state. Others allow employers to purchase private policies through insurance agents, companies, or brokers.
Small businesses especially should consider a policy, even if it is not required by your state, as a lawsuit could bankrupt your business. Even if you only have a few employees, you should still consider taking out a policy as small businesses. For example, food and beverages businesses like bakeries, delis, and coffee shops are all places where injuries could easily happen, and you want to be able to potentially cover your employees and protect yourself.
Purchase Your Workers' Comp Policy Today
Today is a perfect day to purchase a Workers' Compensation insurance policy. You never know when an employee could sustain an injury, get into an accident, or develop an illness related to your workplace. Protect your employees and your business with a comprehensive Workers' Comp policy from PolicySweet.
If you need to purchase Workers' Compensation insurance, you can request an instant quote online and purchase today. Or if you have questions about Workers' Compensation policies, please contact us. Our team can help you get the coverage you may need, and we can answer any questions you have about this coverage and protecting your business.