8 Businesses to Consider Starting from Home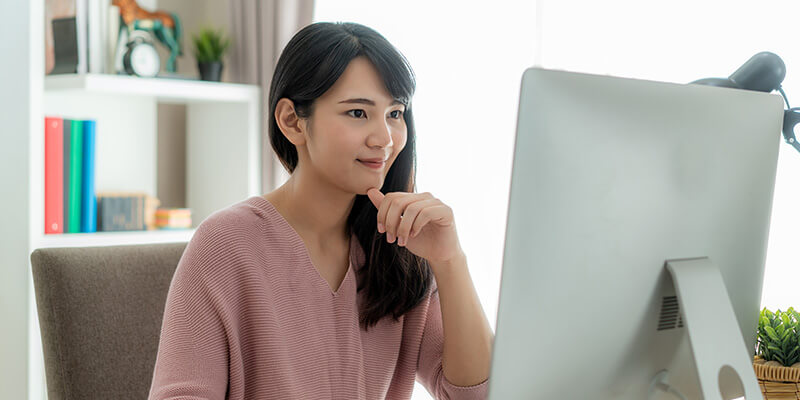 Have you ever thought about starting your own business? With advancements in technology and having a more connected world than ever before, it is becoming easier to pursue entrepreneurship and to have a business headquartered from your home.
You may be wondering what type of business to consider. With so many home-based business ideas out there, it can be hard to choose the best business idea for you.
Read on as we look at some great businesses to start from home that could allow you to take your first step in becoming your own boss.
1. Yard Maintenance
Looking after your yard can feel like a full-time job. The good news is that looking after someone else's yard can be a real full-time job if you want it to be.
Many people just do not have the time or inclination to keep their lawn or yard the way they would like it. Setting up a yard maintenance business means you are never likely to be short of clients.
There will be some initial start-up costs as you will need to make sure you have all the right equipment, but since you can run this business from home, overheads should not be too high.
2. Music Lessons
If you can play an instrument, then you have a skill that many people would like to have.
Teaching others is a great way to make money from something you love doing. The beauty of music teaching is that you can do it from your own home, or travel to the homes of your students.
It is also possible to offer music lessons online. You can even make additional money from clients by selling musical instruments.
Teaching is a different skill from playing and you will need a lot of patience, but good music teachers are in high demand.
3. Virtual Personal Assistant
A virtual assistant is exactly what it sounds like; an assistant who offers their services virtually rather than working in an office. If you have got experience as a personal assistant, then all you need to do is set up a website, decide how much you are going to charge, and start looking for clients.
You will need to take a look at the market to make sure that your rates are competitive, but this is a job that allows you to work from home doing a job you already know.
4. Tutoring
Are you a teacher or do you have expertise in a particular classroom subject?
If so, then tutoring is another great business you can do right from home. There are plenty of parents out there that are willing to pay for a little additional support in certain subjects for their children or to help them prepare for exams.
The best part is that you can decide whether you want to offer face-to-face tutoring or offer tutoring via services such as Zoom. This can make the job even more convenient.
5. Freelance Writer
Ever wonder who writes all the content that you find on the internet? Somebody must do it, right?
Well then, why not you? Becoming a freelance writer is a great way to make money from the comfort of your own home. It also allows you to work to your own schedule too.
If you have expertise in a particular niche, such as marketing, you can always find plenty of businesses that are looking for someone to write great content. There are also plenty of companies that are looking for general copywriters which saves you the trouble of having to try and find the clients yourself.
6. Pet Sitting
Do you love animals? If so, pet sitting could be a great home-based business idea.
Pet owners who spend most of the day away from home are always looking for people to take care of their pets. The beauty is that you can sit for several pets at once allowing you to make some serious money. Just be careful not to take on too much, as your business lives or dies by your reputation.
7. Resume Writing
If you have great writing and editing skills, you can get paid to put your skills to work for other people. Individuals are willing to pay good money for a well tailored resume and cover letter as it may allow them to land a higher paying job or get noticed by a potential employer.
The best part is that if you already own a computer and the right software, your start-up costs are minimal.
8. Baking
Do you have a passion for baking? Setting up a home bakery business* is an approachable business idea because you may already have most of the equipment and expertise to get started.
If you already love to bake, it may be worth considering making a profit from this hobby. It can also be rewarding to see how much customers enjoy your recipes.
Are You Tempted by Any of These Businesses to Start from Home?
Are you tempted by any of the ideas in this list? If so, we say go for it!**
If none of these ideas float your boat, then do not worry. These are just some of the potential businesses to start from home. There are plenty of other ways to start a business at home doing something you love. All you need is the motivation and the willingness to give it a try.
If you are looking to start your own business, then you will want to be sure you have the proper insurance. PolicySweet® specializes in providing the right insurance for small businesses.
Our HomeHQSM coverage is made for home-based businesses or businesses that primarily operate from their home. It combines multiple policies together into one convenient package, providing business owners with comprehensive coverage for their at-home business. HomeHQ can be customized to your business so that you do not need to pay for coverage that you do not need.
*With any home-based business operation, we advise you to check local laws and certification requirements including but not limited to zoning and health regulations.
**Starting a business may involve a risk of loss. Do your own due diligence, as well as consult professional advisors beforehand.