Business Insurance for Bagel Shops: What You Should Consider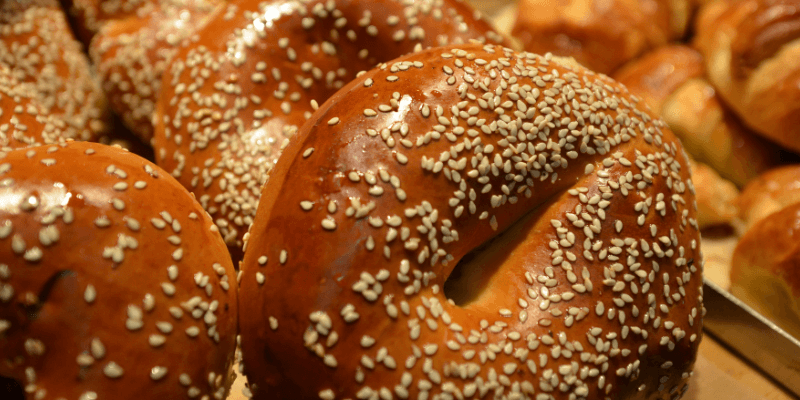 Are you ready to start protecting your bagel shop? You may not be able to cover your business from unexpected events if you don't have business insurance. A Business Owners Policy insurance, also known as BOP, can be important.
Having this type of insurance can help you financially. But what is a Business Owners Policy? Why should you consider purchasing this policy? How can it help protect your business?
Keep reading to learn more about a BOP below.
What Types of Insurance Should a Bagel Shop Purchase?
Whether you're new to the industry or have been selling tasty bagels for years, you may find yourself asking "What are your requirements when it comes to business insurance for a bagel shop?". You should consider at least the three following types of insurance in addition to Workers' Compensation:
General liability insurance
Property insurance
Cyber insurance
General liability can cover the liabilities you may incur from third-party claims. This can include lawsuits or medical bills if anyone were injured on your property. In the case of bagel shops and other food industry businesses, this typically means helping to protect yourself from someone falling and slipping or becoming injured as a result of your business operations.
Property insurance can provide protection for your business resources, helping you protect assets in general like expensive equipment in case of damage or destruction. If a fire, wind damage, or theft occurred you could be offered cash to help repair or replace the items.
Do you offer credit card transactions or handle sensitive customer information? If this is the case, cyber-risk insurance can provide protection in the event of a cyber security threat. It could cover customer notification expenses and the cost to hire professional investigators to determine the scope of an attack.
What is a Business Owners Policy?
A BOP from PolicySweet® combines all three coverages mentioned above. It includes general liability, business property, and cyber-risk insurance in one policy.
There are several benefits to having multiple coverages included in a single policy. For starters, it can help protect against multiple risks. It could also be easier to manage one policy from a single insurance provider than managing separate policies.
Why Is Business Insurance for Bagel Shops Important?
Owning a bagel shop typically requires your business to be protected at every turn. Even the safest and most responsible bagel shops can still experience financial risks and unexpected events.
Some businesses dare to go without insurance. But this can be a bad idea.
General liability insurance is one of the most popular types of insurance for businesses and is often the foundation of most insurance policies.
This is because it can cover a wide variety of things. General liability insurance is great for covering third-party injuries and medical expenses.
Suppose that someone gets injured while inside your bagel shop. You may be responsible for paying expenses to alleviate that injury.
General liability insurance can kick in and help ensure that the injury and medical expenses are covered. This can protect your finances and your business.
General liability insurance is often part of BOP insurance. BOP offers property coverage, too.
If company equipment is stolen or damaged in the event of a covered loss, property coverage can help. Your business may not be able to operate without those assets. It could take care of costs to repair or replace business property and it could cover operating and payroll expenses in the meantime.
Some BOP insurance policies can cover cyberattacks as well.
Suppose that your business experiences a data breach. This could leave your business a wreck and you may have lost important information. But cyber coverage can help you get back on your feet by taking care of some expenses if your business is impacted.
The Details
Most people don't have extra money sitting around. Having to cover unexpected payments can easily destroy your business. This is why it can be important to have business insurance even if it isn't a legal requirement.
Some people may be wary of getting business insurance because of the cost. But the consequences of not having insurance can be more expensive. You can think of business insurance as a long-term benefit.
It can help keep you and your business protected financially. The amount you pay for the insurance could be a small price to pay compared to medical bills, replacing damaged property, and so on.
Getting insurance for your business can allow you to take a sigh of relief. Your business insurance can act as a shield around your bagel shop so that your business can continue to grow, and you can worry less about incidents impacting your business.
How to Get Business Insurance
It is important to choose the right business insurance for your bagel shop. There are a few ways in which you can choose the right insurance plan. Start by exploring your options.
There are many options for business insurance out there. Find plans that can cover businesses like your bagel shop. This can help narrow down your choices.
It is also important to know the details and read about the coverage itself. This can provide you with information on what the insurance covers and what it doesn't.
Finding an insurance plan that covers your biggest concerns can be ideal. This can leave you with far less to worry about.
You can further narrow down your options by considering the cost.
The Cost
The cost of business insurance ranges greatly. The exact cost can depend on your business and where your business is located. If you are unsure about the cost, you can ask an insurance provider for a quote.
But you should not make the choice based on the quote alone.
It is best to balance the coverage along with the cost. This can allow you to get the coverage your business needs while also ensuring that you won't break the bank when getting business insurance.
PolicySweet® is a great option for insurance. You can get other insurance plans too. We also offer Workers' Comp and HomeHQSM.
About Business Insurance for Bagel Shops
Bagel shop business owners should consider obtaining business insurance. Most shops have business insurance even if it is not legally required because it can be beneficial. It can help prevent your business from paying for unexpected costs.
Your business could be at risk of property damage, medical expenses, cyberattacks, and more without insurance. Getting insurance can help ensure that your business is protected.
To learn more about business insurance, explore our website to see the types of coverage we offer.