Why You Should Consider a Business Owners Policy for Your Flower Shop?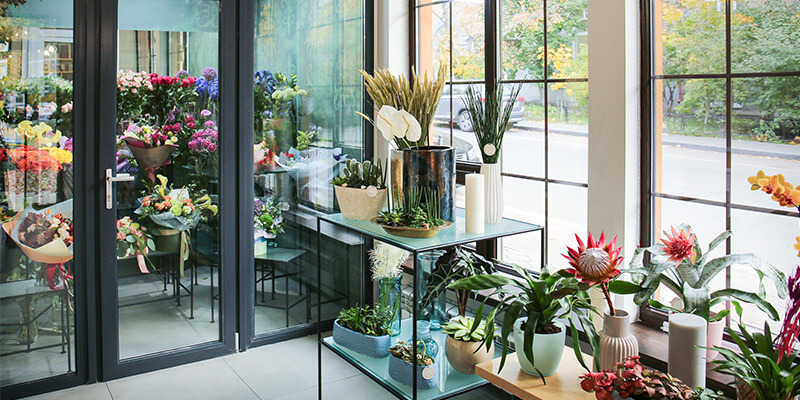 The floral industry in the United States employs almost 37,000 people, making it a competitive and exciting industry to join. Running a flower shop takes a lot of work and is rewarding, but it's not without risks.
From damaged equipment to employee injuries, simple accidents can put your small business at financial risk.
A Business Owners Policy (BOP) can help to provide your flower shop business with security against unexpected risks. This guide will go over BOP insurance and what it entails.
Do I Need Insurance for My Flower Shop?
You may want to think about insurance for your flower store. Insurance can be considered a necessity when running a small business.
Explore Business Owners Policy Insurance
BOP insurance combines multiple types of commercial insurance policies all in one package. It's a one-stop-shop option for essential business coverage for floral shop owners. It's a cost-effective and convenient alternative to purchasing separate insurance policies.
Flower shops own a variety of equipment, tools, and inventory that can be damaged or stolen. You can cover that with a BOP. The cost to replace or repair various items might be included in the property insurance portion of your policy.
Additionally, if you rent your storefront, your landlord's insurance policy might not provide coverage for your losses. Coverage from a BOP can help protect your business no matter what location you're operating from.
As a florist, you have customers' addresses and payment information in your database. In PolicySweet's BOP coverage plans, cyber insurance is included. It could potentially cover investigation costs and customer notification expenses if a cyber-attack happens at your business.
How Much Does a Policy Cost?
There are a variety of factors that come into play when determining the cost of a policy. Some of these things include:
How many employees you have
The size of your business
The location of your business
Your industry
Risk exposure
Amount of coverage you need
Your business's property value
There are typically three coverage areas included in a BOP insurance plan. As mentioned above property and cyber coverage are included in a BOP. General liability is also included in a BOP plan. You can customize each one based on your business's needs and your specifications.
General Liability Insurance
A general liability insurance policy can cover claims if your business caused property damage or bodily injury. If you don't have general liability insurance, you may likely have to pay the cost of the claim out of your pocket. Another term for this type of insurance is commercial general liability insurance.
General liability insurance covers the following type of claims:
Third-Party Bodily Injury: If a customer slips and falls in your store, resulting in injuries
Third-Party Property Damage: If an item is in possession of an employee or a business and gets damaged
Advertising Injury: You can get sued for copyright infringement
Reputational Harm: Your business can get sued for slander or libel based on something an employee said
General liability insurance doesn't cover all types of claims. For example, you need a different type of insurance to cover employee work-related injuries.
Workers' Compensation Insurance
Workers' Compensation insurance, or Workers' Comp, gives all your employees benefits if they become sick or get injured due to their job. The benefits provided by Workers' Comp include:
Medical care coverage
Lost wage replacement
Rehabilitation cost
Workers' Comp can also help to protect you as a business owner. If an injured employee or their loved ones sue your business because of your employee's injuries, Workers' Comp can help cover your legal fees.
Another great feature about Workers' Comp is that it can help to cover the cost of training your employee for a new position if they cannot return to their old position after being injured. This policy aims to support the safety of your employees, and to help get them back to work.
Protect Your Flower Business
BOP insurance shouldn't be the only step you take to protect your floristry business. Your insurance policies can help compensate your business for financial losses after an incident, but it's best practice to avoid losses as a whole.
You might want to consider setting up a corporation or limited liability company (LLC) to protect your personal assets. Ensure you have a business license in the city your flower shop is located. Stay up to date with all necessary permits and licenses needed to run your flower shop.
You'll also want to streamline the internal processes for your business. This will help to eliminate variables that aren't necessary to perform everyday tasks. As a result, you could create a consistent and safe working environment to run your operations.
Connect With PolicySweet® for Your Business Owners Policy Needs
Help to protect your flower shop by obtaining a BOP insurance policy today. Whether you're just starting or have been in business for a few years, it's never too late to protect your company.
Contact us today to request a free insurance quote.