Guide to LLP Workers' Compensation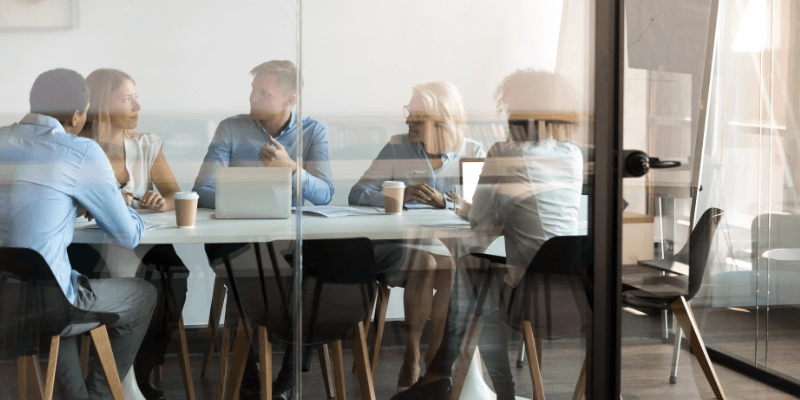 Many business owners decide to form a limited liability partnership as there are several benefits. However, forming a business also comes with unique challenges, including navigating Workers' Compensation insurance.
This guide will explore the importance of Workers' Compensation insurance for limited liability partnerships. We will go over the best practices for Workers' Compensation and cover how to file a Workers' Compensation claim.
Workers' Compensation can be essential for business owners whether you want to form an LLP or are already involved in one. Let's dive in and learn more about Workers' Compensation for LLPs.
Characteristics of an LLP
An LLP also known as a limited liability partnership is a business structure that involves two or more parties. The personal assets of each partner are typically protected against the actions of the other partners.
LLPs are popular among many professionals. However, the process of forming an LLP varies by state and some states may restrict certain professions from forming an LLP.
Another challenge that can often be overlooked when forming a business is insurance. Workers' Compensation insurance can provide medical benefits and wage replacement. It is offered to employees who suffer work-related injuries or illnesses.
Workers' Compensation laws and regulations can differ between states. Understanding the laws and regulations that may apply to your LLP or working with an insurance provider that does can be crucial.
The Importance of Workers' Compensation for LLPs
Workers' Compensation insurance can be critical to the risk management of limited liability partnerships. It can help protect employees who suffer workplace injuries or illnesses.
Without Workers' Compensation, employers could be expected to pay for the medical bills of injured employees out-of-pocket. This can be financially devastating.
Best Practices for LLP Workers' Compensation
If you are looking to obtain coverage, you should ensure your limited liability partnership has adequate compensation. Following best practices can help, such as:
Conducting a risk assessment
Understanding the terms of a policy
Before obtaining coverage, conduct a risk assessment to help identify potential liabilities. This can help determine the appropriate level of Workers' Compensation coverage needed.
LLPs should also understand what is and is not covered under their policy and what their policy limits are. This can be helpful during the event of a potential claim.
It can also be important to choose an insurer with experience providing Workers' Compensation coverage for LLPs. An insurance provider that has provided coverage to similar businesses will likely know the ins and outs of Workers' Compensation and be able to answer questions you might have when it comes to your policy.
Records should also be kept for LLP employees. This can include their job duties, work locations, and hours worked. If an employee became injured on the job, it could come in handy when filing a claim.
Workers' Compensation Claims at Limited Liability Partnerships
In the event of a work injury, it can be essential to understand how to file a Workers' Compensation claim.
LLPs should have clear procedures for reporting and handling Workers' Compensation claims. Some best practices for filing a Workers' Compensation claim include:
Develop a comprehensive risk management plan
Communicate clearly with the parties involved
Work with a reputable insurance provider
Employees who suffer a work-related injury should notify their employer. First and foremost, they should seek medical attention. Employers should then file a Workers' Compensation claim with their insurance provider.
The insurer can determine how the claim will be handled. They can make necessary payments to the appropriate parties involved. It can be important to select an insurance provider that you trust and can provide a transparent process for how claims are handled.
It's equally important for an employer to communicate effectively with the employees of the business, this can help eliminate confusion if an unexpected accident takes place.
Resources for Further Information
Several resources are available for individuals seeking more information on LLP Workers' Compensation.
These resources offer guidance to help navigate the complexities of insurance. Here are some examples:
National Council on Compensation Insurance
The National Council on Compensation Insurance (NCCI) is a respected Workers' Compensation authority.
This nonprofit organization operates as a central source of data and insights. They can assist and provide Workers' Compensation information to insurers, regulators, and stakeholders.
The NCCI helps promote fair Workers' Compensation insurance practices by providing credible analysis.
Occupational Safety and Health Administration
The Occupational Safety and Health Administration (OSHA) is a federal agency. They are responsible for helping to ensure safe and healthy working conditions for employees nationwide.
OSHA sets workplace safety and health standards and provides training, outreach, and education. It helps with enforcing compliance through inspections and penalties.
OSHA is vital in helping to promote worker safety. Its sole purpose is to help protect workers' rights across various industries.
State Workers' Compensation Boards
Each state in the U.S. has a Workers' Compensation board. They may be responsible for administering the state's Workers' Compensation insurance program.
The state Workers' Compensation board typically oversees the following:
Filing Workers' Compensation claims
Determining eligibility for benefits
Mediating disputes
These boards help ensure that workers receive the benefits they deserve under the law.
Ultimately, this can lead to satisfied workers and satisfied employers, which is their primary goal.
Insurance Providers
Insurance providers specializing in Workers' Compensation insurance can offer valuable support. These insurers have expertise in the intricacies of Workers' Compensation insurance. They can help LLPs navigate the complex regulatory landscape surrounding insurance.
With their help, your limited liability partnership can comply with state insurance laws. They can help ensure you have adequate protection for your employees.
Get Workers' Comp for Your LLP
Workers' Compensation can be crucial to managing risk and employees. LLPs can help ensure best practices by providing coverage to their employees that become injured or ill due to their work.
We hope this guide has provided valuable insights to help navigate this topic confidently. Get in touch if you're interested in finding coverage for your business.