How to Start an LLP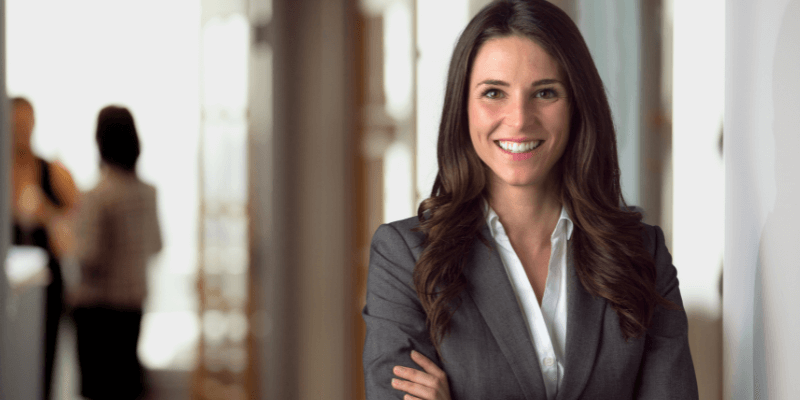 Would you and your business partners like to create a legal business entity that can offer protection for your personal assets? Then you're likely going to want to start what is called a limited liability partnership, which is better known as an LLP.
Setting up an LLP can make it possible for your business to grow, but one of the biggest benefits of an LLP is that it can help reduce the risks of your personal assets being affected by your business venture.
Learning how to start an LLP can be important if you're interested in forming one. You may want to discover how LLPs work and go through the LLP formation process. There can also be quite a bit of paperwork for LLPs that may be required to be filled out.
Here are some steps on how to start an LLP.
Start by Learning About What an LLP Is
Before we get too deep into talking about how to start an LLP, let's make sure you understand what one is. It can help ensure that you actually want to set up an LLP vs. an LLC or another type of business entity.
An LLP is specifically designed to help shield the personal assets of the partners who are involved in it from business debts and obligations. An LLP may not be the right option for everyone. Typically, those in certain professions, like accountants and lawyers, might want to consider starting an LLP.
See If You're Eligible to Start an LLP
Not every group of business partners that wants to form an LLP will be able to do it. Each individual state has its own rules and regulations in place regarding who can legally start an LLP.
With this in mind, you should see whether or not your business is eligible to start an LLP in your state. The last thing you want to do is go through the entire LLP formation process only to find that you weren't eligible to set up an LLP in the first place.
Pick Out a Name for an LLP
As long as you're eligible to start an LLP, you can begin the LLP formation process. The first step you should take is selecting a name for it. This name will be your "doing business as," or DBA, name.
You're welcome to choose almost any name you'd like. But you should do some research on the name you choose to make sure someone else isn't already using it. This could leave you susceptible to intellectual property infringement issues if you aren't careful.
There might also be certain guidelines in place with regard to which types of names you can use when forming an LLP in your state. For example, you might have to include your professional surnames in the name of your LLP in some states.
Choose a Registered Agent for an LLP
Your LLP is likely going to include at least a few different business partners. But there may need to be one registered agent who receives important legal and tax documents sent to your business.
You could designate yourself or one of your business partners to be the registered agent for your LLP. But you also might want to think about hiring a business lawyer to serve in this capacity.
Come Up With an LLP Agreement
At the moment, you and your business partners might be on the same page when it comes to starting an LLP and taking your company in a certain direction. But what's going to happen if you begin to have disagreements over how your business is run? It could lead to one or more partners asking to leave the LLP.
For this reason, you should give serious thought to creating an LLP agreement. Even though an LLP agreement is not mandatory in most states, it may still be a great idea to create one. You might be glad you did if you ever decide to dissolve your LLP.
If you would like to create an LLP agreement, you may want to sit down with a lawyer who has experience coming up with these types of agreements. It can help you and your partners create an LLP agreement that you agree on.
File the Necessary Paperwork for LLPs
One of the most challenging parts of setting up an LLP can be working your way through the paperwork that comes along with it. If you don't file the necessary paperwork, it could lead to costly delays when it comes to completing the LLP formation process.
In most states, you'll likely need to complete what is called a Certificate of Limited Liability Partnership. This should be filed with your specific state, and in most cases, it'll go directly to the Secretary of State.
The Certificate of Limited Liability Partnership may not be as detailed as your LLP agreement. But it can include some vital information, such as:
The name of your LLP
The address for your LLP
The names of the partners involved in your LLP
The name of the registered agent for your LLP
Other information regarding your LLP
There typically are fees that come along with filing paperwork for LLPs. You should be prepared to pay to help keep the LLP formation process moving along.
After you file the Certificate of Limited Liability Partnership, you may also need to apply for an employer identification number. You can do this by filing the IRS Form SS-4. You may have to register for a state ID number in some states as well.
Last but certainly not least, there may be some permits and business licenses that your LLP may have to apply for, too. You should be able to secure information on which permits and business licenses you may need through the U.S. Small Business Administration.
Secure LLP Insurance
Before you start operating your business as an LLP, it can be important for you to obtain LLP insurance.
Even though an LLP can protect your personal assets, you may still want to obtain a business insurance policy. LLP insurance can provide your business with the protection it might need if an unexpected incident occurs.
At PolicySweet®, we understand how confusing it can be to choose an LLP insurance for your business. We can help you select the type of LLP insurance you are looking for. One great option for your business could be a BOP. It is an insurance bundle that includes multiple coverages to help protect against several risks. Workers' Compensation is another great option to help protect your employees and is required in many states.
We strive to make the process of shopping for LLP insurance as simple as possible, and we have representatives standing by to help answer any questions you may have. Best of all, we can also provide you with a quote for LLP insurance so that you know how much a policy could cost you.
Now That You Know How to Start an LLP, Contact Us
As we touched on a few moments ago, securing LLP insurance should be one of the key steps you take when creating an LLP. It's why we featured it in our explanation of how to start an LLP.
PolicySweet would love to provide you with additional info on LLP insurance and the types of insurance you should consider. Start a quote today to see what insurance could cost you and your LLP.