A Guide to Small Business Property Insurance for Barbershops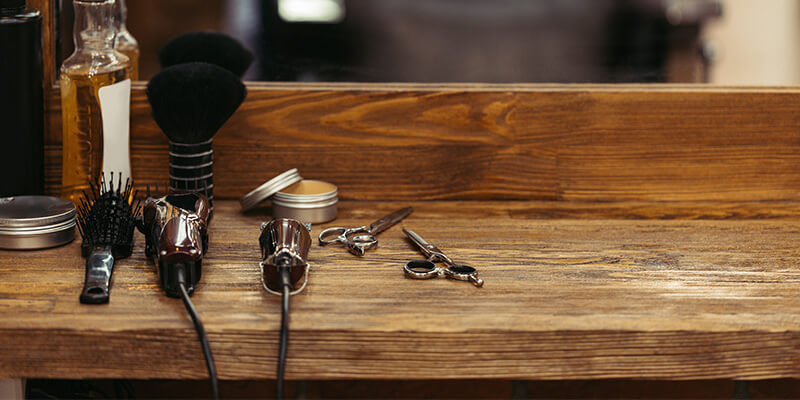 Barbers' employment opportunities are expected to grow 19 percent over the next few years. It's no wonder barbershops seem to be on every street corner, offering the ability to get a quick trim or a full-on chop-it-all-off makeover.
Yet, what if it's your dream to be a barbershop owner? You'll have an important business that helps your community. If this sounds like you, it's essential to learn the ins and outs of this business.
You might want to ensure that you have a way to help protect what you have built. That protection can come in the form of small business property insurance.
When deciding on coverage, knowing which type of insurance could protect your business is the first step. Thankfully, with our in-depth guide, you can discover how to take out the perfect policy for your barbershop.
Understanding What Small Business Property Insurance Is
There is only a limited amount of protection that you may have as a barbershop owner listed as a limited liability company or even a corporation.
The protections you get from choosing a business structure like an LLC or a corporation most likely only protects personal property from any lawsuits. The protection you receive is often inadequate and could leave your business financially exposed.
Small business property insurance is commonly referred to as commercial or business personal property insurance. Its primary purpose is to help protect your rented or owned equipment. It might go beyond what an LLC can do.
This type of insurance also helps to protect your personal property, which you need to do business. For example, a small business property insurance policy could cover things like hair clippers, hair dryers, and other items you use daily.
What Does Property Insurance for Small Business Owners Cover?
Because each barbershop owner likely has different needs, there could be a difference in coverage for property insurance. A small business property insurance policy could protect against damages and losses due to various causes.
If a fire caused smoke damage to the items inside your barbershop, you may have coverage for that under this type of policy.
In addition, small business property insurance usually covers damage from inclement weather. Without business property insurance, you might not have any protection if your business is impacted by a natural disaster. You could have to pay to replace or repair damaged items out of pocket.
It is also good to know that small business property insurance usually covers theft. Think of items like your clippers or other expensive supplies.
You never know if your barbershop will need to make a claim, so having a policy in place could be a good idea. An additional option to consider is a Business Owners Policy or BOP coverage. It can provide an extra layer of protection, including general liability and cyber risk insurance in addition to property insurance.
The Average Cost of Property Insurance for Small Businesses
Regarding the cost of property insurance for small businesses, there are differentiating factors that determine the price. The value of your property and the amount of coverage that will meet your needs are going to be the primary factors for cost.
Using a cost estimate calculator could help you better plan insurance-related expenses and could help you with establishing a budget for your business.
When Does Your Barbershop Need Business Property Insurance?
From the time your barbershop first opens is when you most likely need business property insurance. In some states, you may have a legal requirement to purchase a certain level of business property insurance.
While some may think business property insurance shouldn't be purchased immediately, there is nothing further from the truth. It is not the best idea to wait since you've put a lot of time, capital, and work behind setting up your business.
Please don't leave it up to chance. It is recommended that you find the best policy immediately.
How to Get Small Business Property Insurance
Getting small business property insurance isn't hard. One of the first things to do is assess your levels of risk. Taking notes of your personal property and the cost of each item could help you determine the level of coverage that you need.
One of the next things you need to do is to find a licensed insurance agent who asks questions and can tailor your policy to meet your needs.
When you've decided on a policy, you can shop to see which company can give you the coverage you need at the best rate.
The Benefits of Having Small Business Property Insurance
One of the benefits of having small business property insurance is that it can give you peace of mind. You know that if your barbershop incurs property damage, there is coverage.
Another benefit of having a policy is that you could avoid out-of-pocket expenses when it comes to replacing or repairing the damages. You can't predict when something will happen, so why not ensure you are protected beforehand?
Ready to Find the Right Small Business Property Insurance?
It's easy to see why having small business property insurance for your barbershop is necessary. It could protect your business property in the event something happens.
The best advice when searching for a policy is to buy it from a reputable agent or broker who will take the time and explain your level of protection.
Look no further if you are looking for a dedicated team to take care of your business insurance needs. Reach out to learn more about how to help protect your barbershop today!