How to Choose the Right Insurance for Sole Proprietorship Businesses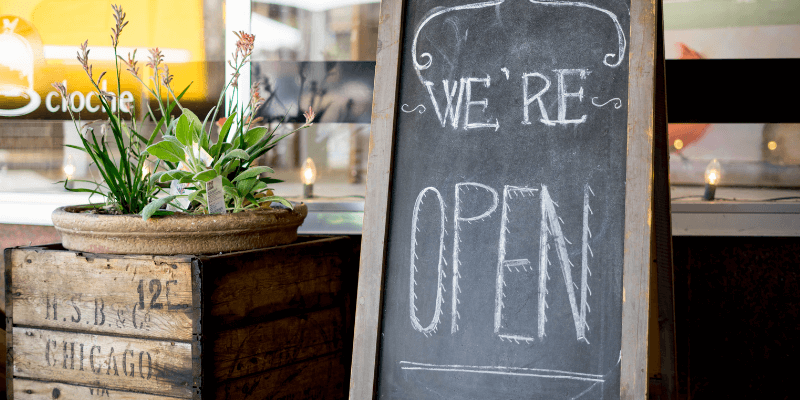 When you first began your sole proprietorship, you probably did it out of a sense of passion and wanting to be in control of your destiny and time. But as time passes, your sole proprietorship business could become more complicated, and you may need additional protection.
One way you can do this is by purchasing insurance for your sole proprietorship, insurance is explicitly built to help protect business owners like you. But, of course, you could be dealing with a lot more business risk as a sole proprietor since the entire business likely falls upon your shoulders.
Read on to learn how to buy insurance to help protect yourself from legal liability.
General Liability Insurance
General liability is the first kind of insurance you might want to consider as a sole proprietorship. It is also known as business liability insurance or commercial general liability insurance.
Whether you are selling products or services, you might want to protect yourself from legal liability if you encounter customers, suppliers, or vendors. This is one of the most common types of insurance that business owners obtain.
Some claims that general liability coverage can help protect you from are:
Third-party property damage
Third-party bodily injuries that arise during business operation
Accusations of libel and slander
Advertising injuries
Reputational harm
If your sole proprietorship is found to be at fault, general liability insurance could cover you for medical expenses arising from bodily injury claims, and legal defense costs could also be covered.
Business Property Insurance
General liability insurance would likely not cover you for damages to your property. This means you would have to consider obtaining business property insurance to help take care of that.
Which assets are covered under this type of insurance? It could cover the following:
Tools and equipment used by your business
Furniture and fixtures located at your business
Inventory stored at your business location
And it usually does not matter if you own or rent these items. Either way, business property could cover you for damages to both types of assets.
In case of damage, this coverage could pay for replacing the items outright or repairing them if that's what they require.
The great thing about this coverage is that if your business stops functioning for some time because your property has been damaged, then this policy could cover loss of income. This way, if you aren't operating at total capacity, you may not have to worry about depleting your business savings.
Business property coverage can provide you with operating and payroll expenses and replace lost profits up to a specific limit. Make sure to read your policy to figure out exactly what benefits you have when it comes to business property insurance.
Cyber-Risk Insurance
Another kind of insurance that sole proprietors might want to consider is protection against cyber risk. If you think you are not vulnerable to cyber-attacks, think again.
If a data breach were to happen to your business and you lost customer information, your business reputation could be put down the drain. And it could take you awhile to regain trust with clients.
It's essential to have a contingency plan in case this happens.
You might want cyber-risk insurance if you store any of the following information about your customers.
Addresses
Credit card or bank information
Customer names
Email addresses
Medical information
Phone numbers
Driver license numbers and information
Social security numbers
Also known as cyber liability insurance, this coverage could protect you in the event of computer-related crimes and losses. This can include data breaches, network security attacks, and other technology-related risks.
As cybercriminals become savvier about how to get at your data, you might want to think about the measures you have in place to fight against their intrusions. If you are subject to a cyberattack, losses you incur due to such an attack could be covered by cyber liability insurance. It may also cover expenses you might have when informing customers and the media about the cyber-attack.
Some aspects that this insurance policy could cover are:
Expenses for investigating computer system repairs
Legal expenses
Customer notification costs
Get Business Owners Policy
PolicySweet® knows the trials and tribulations of a sole proprietorship. You are likely already dealing with a hundred other things on a daily basis. That's why you may want to keep your insurance coverage simple and easy to understand.
We have created our Business Owners Policy (BOP) for you, which helps cover a sole proprietorship from unexpected events.
It is a combination of the three kinds of insurance policies mentioned above:
General Liability Insurance
Business Property Insurance
Cyber Risk Insurance
The great thing about a BOP is that you could be getting coverage that is customized to your specific business needs.
Also, we know you are busy, and waiting to receive a quote for days may not be feasible for you. That's why we have made it easy for you to receive your quote in minutes. Go online to our instant quote tool and you could be insured as soon as tomorrow.
If you prefer to get coverage by telephone, we also have live agents who can help you with your quote.
How Much Does BOP Cost?
Every business is different. Thus, the coverage cost can vary based on various factors. Some of these are:
Size of business
Number of employees
Industry of the business
The state and location of the business
Business property value
Business operations
Amount of coverage
History of claims
Exposure to risks
As you can see, these factors can greatly vary. It could result in a different price quote for your business as opposed to someone else in the same industry but dealing with different variables. It's best to contact a live agent or request an instant quote to determine your coverage costs.
Insurance for a Sole Proprietorship: Help Protect Your Business
As the world becomes more litigious and complicated, business risks can also grow. As a result, you should think about protecting yourself from legal liability.
A BOP from PolicySweet is comprehensive insurance for a sole proprietorship. It could help protect your sole proprietorship from several business risks. It may also provide "peace of mind" that you could be protected in case of an accident.
Contact our live agents today if you wish to speak to someone about getting coverage. You don't need to become an expert in insurance coverage. We are here to answer any questions you may have about purchasing BOP coverage.