Business Property Coverage for Sole Proprietorship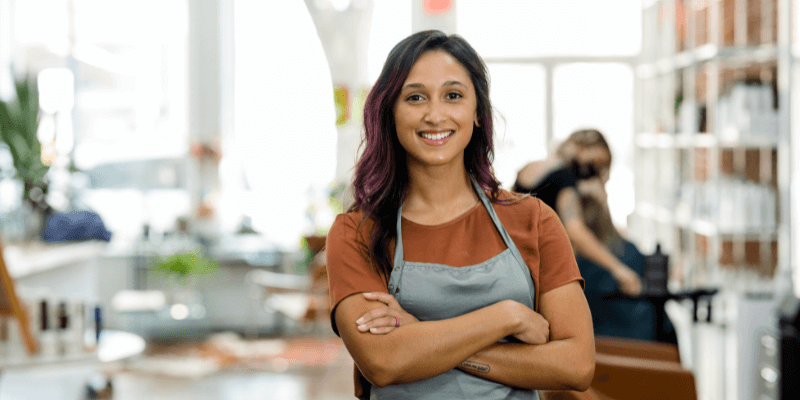 Nearly half of all new businesses fail within the first five years of opening. Your business is likely your dream and your future. So, it only makes sense that you'd want to do everything you can to help protect it.
Having the right coverage could help protect your dreams and business as well as give you the coverage you are looking for to help ensure your business sticks around for years to come.
You may wonder exactly why you should consider this type of coverage. Exactly what is business property insurance? And why do you need it?
By the time you finish reading this article, you should have a better understanding of why your sole proprietorship should consider business property coverage.
What Is Business Property Insurance?
The term "business property" refers to the physical assets of your business. Thus, this coverage helps to protect your business from unexpected events.
These events can include the following happenings:
The items this coverage helps to cover can include the equipment that you own and even the items you rent. Office equipment, fixtures, inventory, and furniture could fall under this policy. A business property policy can most likely cover the items you use on a daily basis to conduct business.
An unexpected loss of business property could disrupt and even shut down your business temporarily. Thus, you need the ability to recover as quickly as possible so you can resume business operations. Business property coverage could provide compensation to allow you to get back to business as usual.
Why You Need Business Property Insurance
If you don't have business property coverage, it could be a huge risk for your business. You're essentially hoping that no disasters occur. Do you have an adequate amount of cash in the bank to cover whatever losses you could sustain should a disaster hit?
Business property coverage can cover the costs to replace or repair the following items in your business:
Tools
Equipment
Personal property at the business
Furniture and fixtures
Accounts receivable documents
Business property coverage can even cover lost income. This means your insurer can provide you with the income that you've lost as you recover from the disaster that damaged your business property and rendered you unable to conduct business for a period of time.
In short, business property coverage can help reduce your financial risks and could save your business.
Who Needs Business Property Insurance?
No matter how small your business is, you should consider business property insurance. As your business grows, you might see the value even more in helping to protect your assets. But, if you have a policy from the start, you won't have to wonder when you might need it.
If you don't have business property coverage, you might have to pay damages and claims out of pocket. Here are a few industries that have business property insurance:
Other Essential Insurance Needs
When you open your small business, you might want to first protect your assets with small business property insurance. You should also consider other basic policies. Some insurance providers offer property insurance as part of a small business insurance package, but if they do not, you might want to look into obtaining these types of coverages in addition to property insurance.
Workers' Compensation
If you're a sole proprietor with employees, you might want to consider Workers' Compensation. This type of insurance can help cover expenses associated with injuries your employees may sustain while on the job.
General Liability
General liability insurance can help protect you and your customers. If you provide a direct service to the general public, you should consider this protection.
In the event of third-party claims of bodily injury, property damage, and personal injury made against your business, it could pay for medical bills, repairs, or legal fees.
Cyber
Cyber insurance can help protect your business in the event of lost data from data breaches.
It could cover the expenses to hire a professional investigator to determine the cause, extent, and scope of an attack.
Additional Insurance Options
A business insurance bundle is another option to consider if you are looking to obtain multiple coverages in one policy. Our BOP includes business property as well as general liability and cyber insurance, so that your business could be covered on several fronts.
How to Purchase Property Insurance
An insurance provider can assess your business, help you identify your risks, and then help you select the right insurance for your business.
You may purchase business property insurance alone or as part of a bundle that includes property and general liability coverage. As mentioned above, our Business Owners Policy includes both coverages as well as cyber insurance, which could help protect your business if it is hacked.
At PolicySweet, you can talk to an experience insurance professional on the phone or if you prefer to purchase coverage online, we offer an online quote form so you can get coverage at your own convenience.
Help Protect Your Business Today
Want to help protect your expensive equipment or other business materials? Business property coverage included in our Business Owners Policy might be what your sole proprietorship is looking for.
It could give you "peace of mind" to know that your business could be covered should a disaster strike. It could also help to reduce financial risks compared to if your business did not have coverage.
Are you looking for business property insurance? If so, contact us today or request a quote online.