Interior Decorator Insurance: What You Should Know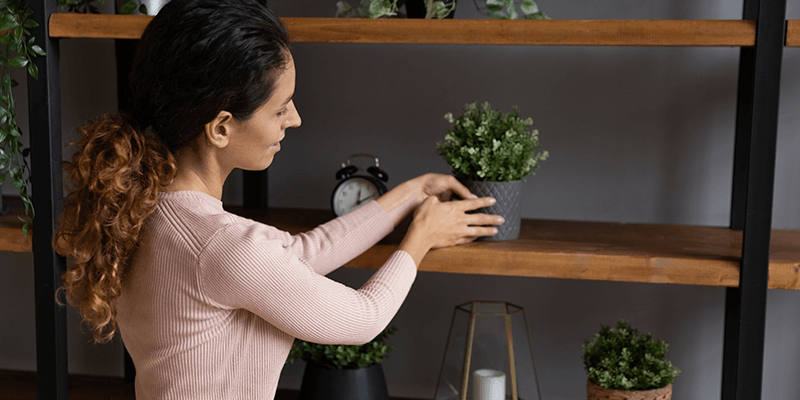 Do you want to make sure your clients are safe and comfortable when you're decorating their homes? Well, interior decorator insurance could make a difference in your bottom line.
Designing people's homes puts you in a vulnerable position. You're handling their valuables and other precious property. Essentially, anything could go wrong during a project, putting you at risk for consequential complications.
With that in mind, let's dive into what you should know about interior decorating insurance and how it can help you!
What Is Interior Decorator Insurance?
As an interior decorator, you have a unique set of risks that come with your job. That's why it's important to have the right insurance in place to help protect you, your business, and your clients.
Interior decorator insurance is a type of business coverage that could shield you from the financial risks associated with your work. This can include things like damage to your client's property, injuries that occur on the job, or even lawsuits filed against you.
Is Insurance for Decorators Necessary?
You might be thinking, "I'm a careful decorator, I don't need insurance." But even the most cautious interior decorators can't always avoid accidents.
For example, let's say you're working in a client's home and accidentally spill a can of paint on their carpet. With interior decorator insurance in place, you might be covered for the cost of cleaning or replacing the carpet.
Or, let's say you're hired to decorate a client's office space. During the project, one of your workers accidentally knocks over a vase and breaks it. The interior decorating coverage could help cover the cost to replace the vase.
These are just a couple of examples of unexpected accidents that might happen on the job. And if you don't have insurance, you may be left footing the bill.
In addition to protecting your business from financial damages, interior decorator insurance could protect your reputation. If you're sued for negligence, your insurance policy may help to cover the cost of your legal defense.
Types of Insurance for Interior Decorators
There are different types of interior decorator insurance policies to choose from. The best policy for you will depend on the size of your business, as well as the services you offer. Some of the most common types of interior decorator insurance include the following:
Business Owners Policy
A Business Owners Policy (BOP) bundles together various types of coverage, including property damage, liability insurance, and cyber risk insurance. It's a good option for interior decorators who want "package" insurance for their business. Here's what a BOP includes:
General Liability Insurance
General liability provides insurance for third-party injuries and property damage that occurs during a project. It may cover the cost of medical bills and legal fees. This coverage helps protect interior decorators from being financially responsible for accidental damages caused while working in a client's home.
Furthermore, general liability could also cover reputational harm and advertising injuries.
Property Insurance
Property insurance is designed to protect a business's physical assets, like inventory and furniture. This type of policy may cover property that is owned or rented. Not only that, but it could pay for the expenses needed to replace lost, damaged, or stolen items.
Cyber Risk Insurance
In today's world, almost every business should consider cyber risk protection. Cyber liability insurance helps to cover the cost of data breaches, cyberattacks, and other internet-related crimes. If your interior decorating business keeps client information online, you might be held responsible if that data is compromised.
But with cyber liability insurance, you could have protection against the financial damages that occur due to a data breach. This coverage may help to pay for things like customer notification costs, investigative services, and settlement costs.
Workers' Compensation Insurance
Another type of insurance to consider is Workers' Compensation. A Workers' Comp policy is designed to cover injuries that employees incur while on the job.
If an employee is hurt while working in a client's home, this policy could help to pay for their medical bills and lost wages. Workers' Compensation can also provide ongoing care for workers who need rehabilitation or physical therapy.
Home-Based Business Insurance
If you run your interior decorating business from your home, you may want to think about a home-based business insurance policy like HomeHQSM. It could cover business liabilities that aren't usually offered by a renters or homeowners policy. Home-based business insurance could take care of medical costs, as well as legal claims made against your company.
It could also protect your business in the event of loss due to wind or fire. This policy provides coverage that could give you "peace of mind" while operating a business from home.
Interior Decorator Insurance Costs
The cost of interior decorator insurance greatly depends on a few factors, including the size of your business, the types of services you offer, and the coverage limits that you choose.
For instance, an interior decorating business that chooses higher coverage limits will likely pay more than a decorating firm that selects lower limits.
Additionally, the cost of your policy will also depend on the history of your business including the number of claims previously made as well as the year your business originated.
Find the Best Policy for Your Needs
If you want to establish your business as a legitimate interior decorating company, you should consider getting insurance. It's not enough to simply be a good interior decorator. You also want to make sure that you have the proper policies in place to help protect your business.
When you're ready to get coverage, let us help you. Our company provides affordable insurance for small businesses. We offer BOP, Workers' Comp, and HomeHQ coverage.
If you have any questions, call us at 1-800-625-8257 or start a quote on our website. We look forward to helping protect your business!