What Janitorial Services Need to Know About a Business Owners Policy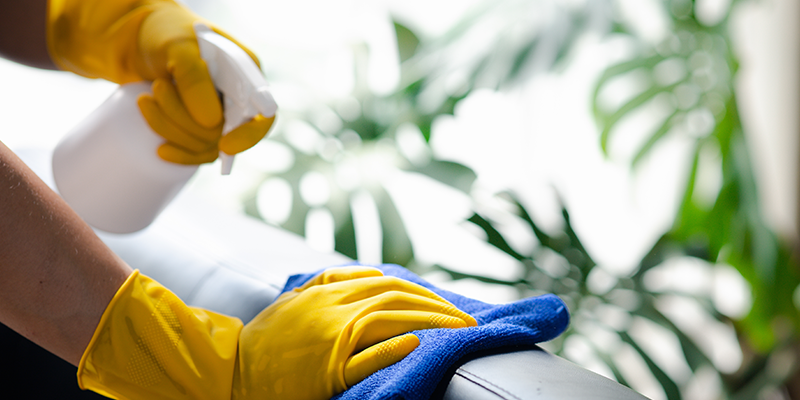 Did you know that business insurance, in one form or another, has existed since 4000 BC? Janitorial services are exposed to a high incident of claims due to the nature of the business. With a Business Owners Insurance Policy (BOP), you can help protect yourself and your business from financial disaster.
Read on to learn more about how a Business Owners Policy could benefit your commercial janitorial business.
What Is a Business Owners Policy?
A Business Owners Policy is an insurance bundle. It usually includes general liability insurance and commercial property insurance. Both types of coverage are considered essential for professional janitorial services of any size. By bundling them together, it is typically easier to manage one policy instead of separate policies.
Why Do Janitorial Services Want a Business Owners Policy?
The first major reason why some janitorial services want a Business Owners Policy is for the liability insurance coverage. Liability coverage helps to protect your business from losses stemming from lawsuits and accidents.
The second piece of vital protection a Business Owners Policy provides is commercial property coverage. It could protect your equipment and other business property from damages and theft. It helps cover the costs related to lost or stolen equipment, and damage to physical assets.
Cleaning janitorial services usually involves owning expensive equipment. When lost, stolen, or broken, replacing business equipment could cost a lot of money.
What Coverage Does a BOP Provide Professional Janitorial Services?
A BOP is a type of insurance that can meet several of your business needs. Below are the types of protection janitorial services can benefit from.
Injuries and Damage to Client Property
No matter how safe you are, injuries can happen. The general liability coverage in your BOP may protect you in numerous ways. It could pay for:
Third-party damage caused by your employees
A client being injured by your equipment
A client injured at your office
Injury-related lawsuits and medical bills can be expensive. Your liability insurance could help to protect you from potentially devastating losses.
Advertising Injuries
Advertising injuries occur when a business advertises its products or services. These typically happen when one party suffers a financial loss. As a result, their reputation could be damaged, and they might lose money.
They could then sue you for compensatory damages.
If the other company wins, the liability coverage portion of your BOP could pay for the damages instead of you having to pay out of pocket.
Damage to Your Property
The equipment used by a cleaning service is typically not easily replaceable. Some of it can even be costly to repair. Your Business Owners Policy helps to protect the following:
Business equipment (machines, tools, ladders)
Office furniture and fixtures
Cleaning supplies
Equipment may also get stolen or damaged. Your Business Owners Policy could help pay for repairs or replacements.
Temporarily Closing
Sometimes businesses are forced to close temporarily. Whether it's due to property damage, theft, weather, or some other reason, the loss of income could hurt your business. A BOP helps to protect your business financially.
It can cover day-to-day operating expenses, rent, payroll, and other costs if you're unable to operate.
Cyber Insurance
Cyber insurance can be vital to helping protect your business. Cyber thieves might hack into your business computers in an attempt to steal important information about the business and your clients. They usually go after bank details, credit card numbers, and other personal identifying information that they then try to sell.
Cyber insurance is part of our Business Owners Policy. It helps protect you from computer-related losses such as data breaches, cyber-attacks, and other hazards related to technology.
No matter the size of your company, data breaches are serious threats. Without cyber insurance, you could be left to deal with the damages yourself.
Is Your Business Eligible?
In order to obtain a Business Owners Policy, your business must be eligible. To qualify, your business must:
Have fewer than 100 employees
A small commercial space
Less than $1M in annual revenue
Most small-to-medium-sized commercial janitorial services meet these requirements.
A BOP Is Customizable to Fit Your Coverage Needs
Not all businesses require the same type of coverage. As such, a Business Owners Policy is customizable by nature. Professional janitorial services can work with us to create a unique policy. It's possible to adjust your coverage limits and add additional types of protection.
Workers' Compensation
Workers' Compensation is another type of coverage to consider in addition to a BOP. Most states require a business with employees to obtain a Workers' Comp policy. It could cover medical expenses and lost wages when an employee suffers an injury. Considering the types of chemicals and equipment a janitorial service uses, Workers' Compensation can be vital.
Is Your Business Insured?
A Business Owners Policy provides protection in many ways. It helps to cover injuries, lawsuits, slander, and more. You can tailor it to meet your needs and it is a great option for anyone looking to financially protect themselves and their janitorial services.
If you'd like to learn more about a Business Owners Policy, contact us today.