Starting a Gift Shop: Tips and Advice to Keep in Mind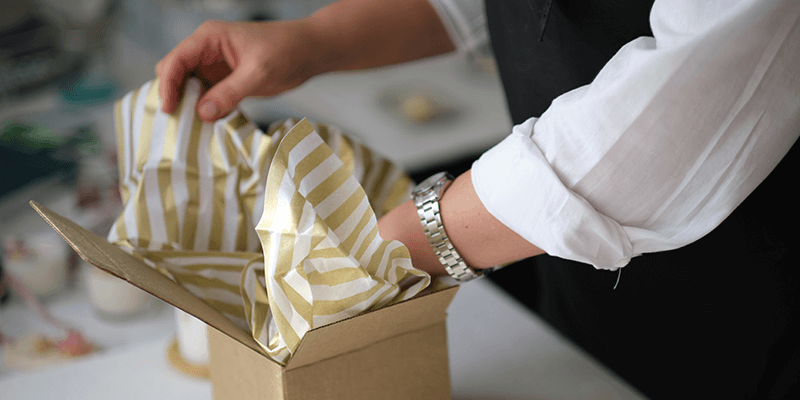 Starting a business takes a lot of time, energy, and strategizing. The good news, though, is that there are plenty of resources available to help you succeed.
If you're looking to launch your own gift shop, you've come to the right place. Starting a business can seem overwhelming, but it's really just a step-by-step process. It's up to you to take those steps to make your gift shop a reality.
No matter what kind of gift shop you have in mind, you deserve to set up your business for success. Detailed below are things you may want to know about starting and running a gift shop.
Select a Niche and Target Consumer
As mentioned above, you can structure your gift shop around a variety of target clientele. There's an entire industry solely focused on providing cards and stationery, for example. Or, you might be happier providing souvenirs that promote your local city.
Different types of gift shops can be successful as long as they understand their target audience. Considering your gift shop idea, what kind of buyers would be most likely to purchase from your store?
For instance, geographic-based gifts could be targeted at travelers who visit your local area. People love buying souvenirs from their travels to take back home. These kinds of gift shops often offer coffee mugs, t-shirts, keychains, and more.
Take the time to develop the optimal concept for your gift shop business. Then, you can start to build the brand identity that makes the most sense for you. This includes things like choosing a company name, designing a logo, and opening social media accounts.
Don't be afraid to check out competitors in your niche market. How are they succeeding in selling their products? Can you determine how your brand is going to be unique and, therefore, valuable to the consumer market?
Develop a Business Plan and Structure Accordingly
Once you have a brand identity, it's time to build the actual foundation for your new business. Start by registering your business with your local state and determining the legal structure of your business. This classifies your business in the proper tax category for when you start making money.
If you want your gift shop to turn a profit sooner rather than later, a well-developed business plan can be essential. This document will outline how you intend to source your goods, as well as how you plan to reach your target consumers. In other words, what is the day-to-day operation of your gift shop going to look like?
Thanks to the modern Digital Era, there are plenty of online gift shops that can be successful - even if your main operation is at a brick-and-mortar shop. This is of particular value if you're looking to sell your products nationwide or even worldwide.
The last thing you should consider before running a gift shop is obtaining the necessary tools to help you succeed. For one thing, there are useful digital tools that could help your gift shop operate efficiently. These resources can track inventory, help make sales, and could increase production over time.
Be Smart and Get Insured From the Get-Go
A standard Business Owners Policy (BOP) can help protect your gift shop. Assembled in a BOP are three types of coverages including general liability, business property, and cyber-risk coverage.
With so many cyber threats out there, it could be essential for your business to obtain cyber liability insurance. It is integrated into a BOP from PolicySweet. Cyber insurance could help protect your business in the event of a data breach that targets customers' sensitive information.
You also want to cover the physical assets, right? Property insurance is another essential type of insurance for business owners who sell physical goods. This could protect you in the event of theft, vandalism, or other accidents.
If you hire employees to run your gift shop, don't underestimate the importance of insuring them. In addition to a BOP, having a sturdy Workers' Comp policy can be equally as important. It can help protect your profits by covering employee medical bills and lost wages in case an accident happens while on the job.
Getting the right gift shop insurance could ensure you have the best shot for long-term financial stability. If you feel overwhelmed with the different policy types, don't worry. Insurance experts are available to help you find the ideal insurance policy for your business needs.
Don't Underestimate the Power of Strategic Marketing
Once you've built your gift shop, prepared the proper documentation, and insured your organization, it's time to start selling! So, the next directive for a successful gift shop is to connect with those target consumers. That's where strategic marketing comes into play.
Digital marketing typically connects back to a well-designed and useful website. You might want to outsource to experts in this field, since your website is one of the first impressions of your gift shop.
Your website should be engaging for the online user. In addition, having a seamless buying experience online can go a long way in boosting sales. Make sure the web pages are easy to navigate and quick to load.
Of course, almost every successful business recognizes the value of social media marketing. Your weekly gift shop operation might want to include time to produce content on social networks to draw in potential customers.
Lastly, in order for your business's website to be found online, you need strategic Search Engine Optimization (SEO). SEO content incorporates useful keywords and phrases so that online users can find "gift shops near me," for example.
Start Building Your Gift Shop as a Business Today
By this point in the article, you're familiar with the necessary resources to start a business. If you want your gift shop to thrive in your local consumer market, it could be essential to find and utilize the right resources. That's where our team of experts can be of help.
We encourage you to browse through the rest of our website to see how your new business could benefit from our available services. First, start the process of insuring your retail business with a free quote. Then, you can focus on marketing and improving your gift shop to be profitable long-term.