What Is Equipment Breakdown Coverage?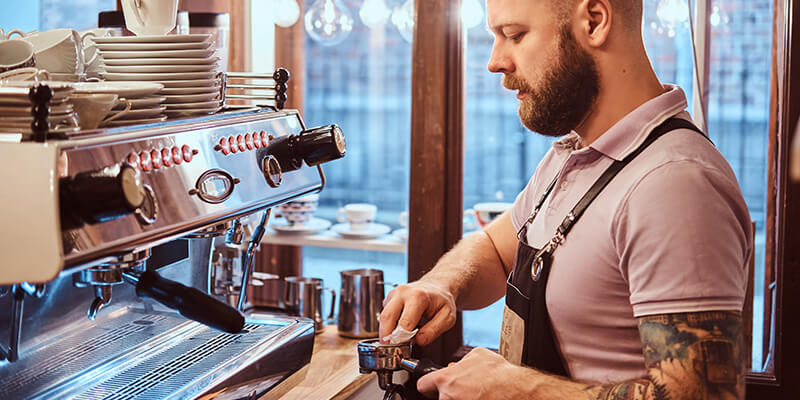 Equipment failure can happen to anyone, and it can surprise many business owners to realize they don't have coverage when something breaks down. When your equipment goes out, you may face a sizeable repair bill, one that you'll need to cover immediately to keep your operation running.
Will your business be able to manage a major equipment malfunction?
Breakdowns are a fact of life, and there's a way to avoid many of the eventual repair costs that come with operating commercial spaces. You may have even seen it while researching business policies and thought, "What is equipment breakdown coverage?"
It may seem like an unnecessary expense, but equipment breakdown coverage fills important gaps in most commercial insurance policies. This article will explore what is covered under equipment breakdown coverage and who can benefit from it the most.
What Is Equipment Breakdown Coverage?
Equipment breakdown coverage is a common add-on for a Business Owners Policy (BOP). In most cases, you'll get the best rates and more convenience by bundling it with your property and general liability insurance.
When it was first offered, equipment breakdown coverage was called boiler and machinery coverage. Steam boilers were central pieces of industrial power equipment, and companies relied on their steady work to drive the operations. If one went out, it was a massive expense and extremely disruptive to businesses.
As technology changed, boiler and machinery coverage took on the name "equipment breakdown coverage" to cover a much broader range of machines. At its most basic, this insurance will take care of repair costs caused by electrical or mechanical breakdown.
Equipment breakdown insurance is offered for both homeowners and business owners. Although business insurance is a must-have for nearly all businesses, you can be more selective with breakdown coverage.
What Is Covered Under Equipment Breakdown Coverage?
Equipment breakdown coverage will help you take care of costs from sudden and accidental breakdown of essential machines needed for your daily business operations. There are five equipment categories that insurance will normally cover:
Electrical
Mechanical
Air conditioning and refrigeration equipment
Boilers and pressure machinery
Computer and communication equipment
It isn't limited to the equipment you own either. If you are using equipment for your business that is owned by another company, that will usually be covered as well. For example, if you are leasing office printers, they may still be protected under a breakdown policy.
The "equipment" definition is seemingly limitless, but the "breakdown" portion is more tightly defined. A covered malfunction or loss may stem from any of the following issues:
Power surge, or "arcing"
Power outages
Motor burnout
Operator error
Short circuits
Pressure for vacuum loss
Damage due to mechanical failure
Issues with a contracted supplier or utility company that occur off-premises could also be covered. If an outage at an electric company causes equipment failure and loss, for instance, your insurance company could cover the expense. The insurer will pay the parts and labor costs to repair or replace the machine due to a covered loss.
Insurance companies do not always cover the same kinds of equipment, so you may want to ask critical questions about your specific setup. If you have questions about how to handle your equipment claims or what equipment can be covered, our team at PolicySweet is here to help.
Temporary Repairs or Rush Jobs
This extension of equipment breakdown plans will cover the extra cost of temporary repairs or fast fixes. If a vital piece of machinery or a refrigerator goes out, for example, businesses that rely on them to function won't be able to wait days for a repair technician to come out to fix equipment. With this coverage, you could be covered for the expenses related to getting a fast fix.
For any business that relies on its machines to make money, a rush repair add-on can save thousands of dollars in lost income. If a diner's refrigerator goes out, they may lose two days worth of business. For the average restaurant, that would be almost $3,000 in lost business.
Loss of Income
Even if you do go a few days without a critical piece of equipment, your insurance may reimburse you for the lost business. For example, if the partial or total failure of equipment halts operations for three days, you can calculate the lost income and submit it to your insurance provider.
The process is similar to disaster relief in standard business policies. You may need to submit forms and provide complete documentation to receive the payout. With many policies, the breakdown needs to disrupt business operations for a minimum amount of time before lost income is covered.
Inventory Loss and Food Spoilage
A major bonus for restaurants is the food spoilage option that many insurers offer. It's usually difficult to get a repair in place without losing some inventory. It may only take a few hours for food to spoil, and under your equipment coverage, the insurer will cut a check, up to a certain dollar amount, to cover the loss.
Contamination caused by a breakdown may also be covered. For example, if a refrigerant line breaks in an air conditioning unit and the leak contaminates food in a freezer, the insurance company could cover that loss.
Added Expenses
New costs will commonly pop up when equipment fails. You need to keep your operations running, so you might have to find alternative solutions to faulty equipment that have added expenses. Fortunately, your insurance company will often step in to cover them.
If a major air conditioning malfunction shuts down your facility, you may need to move to another location temporarily to continue working. Maybe a printer breaks down, and you need to rent a replacement for a few days while yours is being serviced. In these cases, your insurance may help cover the added operating expenses.
What Is Not Covered Under Equipment Breakdown Plans?
There are limits to what your equipment breakdown insurance will cover. A machine failure does not automatically mean that you'll receive a payout.
Wear and Tear
Your equipment breakdown plan won't cover breakdowns caused by old age and lack of maintenance. If parts are worn down and ready for replacement, or if there's corrosion, decay, or rust from poor upkeep, the insurance company can choose to not honor the claims. Plus, if you allow pest infestations or mold and mildew buildup that causes equipment damage, you may not have coverage.
Equipment breakdown coverage is specific to sudden or accidental ruptures, bursts, power outages, and other unexpected malfunctions. To save money and trouble, you can avoid wear and tear issues that lead to breakdowns with regular maintenance.
Software
Hardware like computer monitors and printers are covered but software and data are not. If you get hacked, you'll need cyber liability insurance to cover your software. However, if there was data loss due to equipment breakdown, like a computer system power surge, the insurance company may pay for a tech to restore it.
Cyber risk is an increasingly critical coverage area for small businesses. Although nearly a third of cyber attacks happen to small businesses, owners are still hesitant to take on an added expense. But cyber risk insurance does more than cover the cost of investigating the cause of software issues.
If you manage a system that takes payments or stores customer data, you may face legal action if that information is compromised or stolen. Your business can face reputational harm as well, damaging your brand image with current and prospective customers.
For unprepared businesses, a cyber attack incident could be expensive. A modern small business will generally need coverage for these incidences, and it's important to understand the limits of cyber risk and equipment breakdown insurance. By having both in your Business Owners Policy, you could protect your equipment inside and out.
Who Benefits the Most From Equipment Breakdown Coverage?
As technology evolves, businesses depend more and more on their equipment to manage daily operations. At the same time, there are more chances for machines to fail. Equipment breakdown coverage can give you confidence that you can survive the unexpected.
If you're considering equipment breakdown coverage, you need to take stock of what pieces of equipment you depend on. You also need to determine how they could affect your profits if they fail.
In certain industries, coverage can save you from catastrophic issues. A fax machine going bad in an office isn't as serious as a commercial refrigerator failing at a restaurant. If a failure will bring your ability to make money to a screeching halt, it may be worth considering obtaining equipment breakdown coverage.
How Much Does Equipment Breakdown Insurance Cost?
The cost of equipment breakdown insurance for each business. There are several factors that can affect the rate of coverage, including:
Equipment value and the coverage amount
Age of the equipment
Risk level associated with your business
Business size
Get Equipment Breakdown Coverage for Your Business
What is equipment breakdown coverage? It could be peace of mind to know that your business is protected. Equipment failure can be an unexpected end for a business, and the small cost of coverage may be worth considering.
At PolicySweet, we understand that an equipment breakdown plan can benefit most small businesses. That's why we included it in our Business Owners Policy along with commercial property, general liability, and cyber risk insurance. It's a cost-effective and comprehensive solution to cover unexpected situations that modern small businesses could face.
If you're ready to add equipment coverage to your small business insurance policy, the experts at PolicySweet will help you find the best policy to fit your needs and budget. Get started on a quote and get coverage for your business!