A Guide to Workers' Compensation Insurance for General Partnerships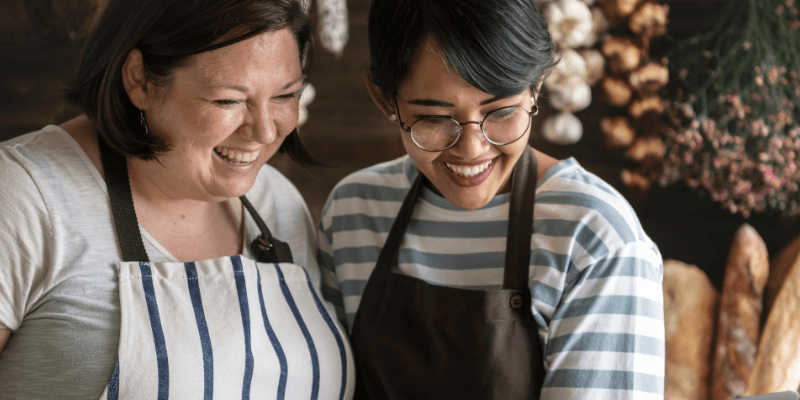 Did you know that there are over 4 million partnership businesses in the United States? Some of these businesses operate in states that don't require Workers' Comp, but others operate in states that do.
If you want to learn more about Workers' Comp, how it works, and if you should consider it for your partnership, please continue reading below. In this brief Workers' Compensation guide, we will cover what you may want to know about this type of policy and who you can contact for more information.
What Is Workers' Compensation?
Workers' Compensation is an insurance policy that can provide your employees' benefits for work-related injuries or illnesses. If your insurance provider deems your employee's injuries or sickness are covered under the policy, your employee may be able to receive medical and wage benefits.
What Injuries Can Be Covered Under Workers' Compensation?
As mentioned above, work-related injuries or illnesses have coverage under the Workers' Compensation policy. This may include cuts that occur when an employee is operating one of your machines, strains that happen when one of your employees is lifting some of your stock, and other events that occur as long as the employee acts within the "course and scope" of their job.
What Is Not Covered Under Workers' Compensation?
It is important to note that not all work-related injuries have applicable coverages under Workers' Compensation. You should be aware of a few exemptions, such as intentional acts, intoxication, and horseplay.
Intoxication
When an employee sustains a work-related injury, they should immediately visit a preferred doctor. A drug test may be conducted during the visit. If they are found with drugs or alcohol in their system, and their intoxication is the cause of their injury, coverage may be invalid for the accident.
Intentional Acts
An employee who intentionally causes illness or injury for the sake of receiving benefits may not receive coverage under the policy. When investigating the reason for the injury, if the insurance provider finds evidence that the employee did the act intentionally, they may deny coverage.
Horseplay
Horseplay in the workplace is typically not a covered loss if an employee engaging in the horseplay sustains an injury. There could be an exception for bystanders.
If an innocent employee is subject to an injury because of the horseplay and was not directly involved in the horseplay, they may have a valid Workers' Compensation claim.
Policy Violations
It is imperative that your employees follow work policies to help ensure their safety and the safety of those around them. In the event that your employee violates work policies, causing an injury or illness, Workers' Compensation may not cover the injury or illness.
Should My Partnership Obtain Workers' Comp Insurance?
If your business operates as a general partnership and you have employees that work for your company, it is important that you think about getting a Workers' Compensation policy for your business.
Depending on your state, you may be required to carry Workers' Compensation insurance for your partnership business. Even if you live in a state that may not require Workers' Compensation, you might still want to consider purchasing a policy.
Would you be able to afford a workplace injury claim? Depending on the severity of the injury, it could be costly.
There is a lot of money on the line that your business may have to pay out if you don't have a policy in place that can protect you. To help ensure you reduce your risk for paying out of pocket, it could be beneficial to have a partnership Workers' Comp policy.
Partnership Workers' Comp Penalties
If your business operates in a state where Workers' Comp is mandated, you could face harsh penalties for not having an active policy. For example, in Arizona, a business with inadequate Workers' Compensation insurance can face fines between $1,000 to $10,000.
In this instance, if an employee in Arizona files a claim with the ICA (Industrial Commission of Arizona), the ICA will provide the employee with compensation benefits if the claim is accepted. Afterward, the ICA can seek reimbursement from the employer in addition to a penalty of 10% of what they paid to the injured employee.
How To Buy Partnership Workers' Comp?
If you're ready to purchase partnership Workers' Comp for your business, you should first find a reputable company to work with. Workers' Compensation is not covered under a Business Owners Policy, so you might need to buy a separate policy. There are many providers you can choose from, but it is important to note that no two companies are the same.
To make sure you work with a great company, take a look at their reviews. At PolicySweet®, we can help you find a Workers' Compensation insurance package that works best for you and your company. We are here to help answer questions or concerns you may have about your policy and what we cover.
How Much Is Workers' Compensation Coverage?
The exact figure for how much Workers' Compensation could cost, can vary between businesses as no two companies are the same. The cost of your policy will likely depend on the type of business you run, how many employees you have, and where your business resides.
One of the best ways to find out how much your policy can cost is to contact an insurance provider directly for more information. At PolicySweet, we offer free, no-obligation quotes.
Your quote will include information on the cost of your policy and the amount of coverage available. If you need help understanding your quote, we are also here to answer questions or concerns you may have.
Your Obligations as an Employer
As an employer, there are a few obligations that can come with your Workers' Comp policy. For example, you might be required to keep records of the accidents that happen in your workplace.
These incidents should be reported to your insurer and the state Workers' Compensation board within a reasonable time period. The sooner you report the incident, the better it could be to ensure that you don't fall out of compliance or face fines or additional penalties.
Expedite the Claims Process
The quicker you report the accident, the faster it could be for the insurer to process the claim and get the employee the necessary benefits and medical treatments. Helping to provide employee medical treatment and benefits they need, it could allow them to seek treatment faster, and help reduce their time out of work.
It can be vital to get your employee the help they need as soon as they can because long absences away from work can have a lasting impact on your employee. Be sure to communicate with your employee throughout their leave so you can have an easier time facilitating their return to work.
Get a Quote for Workers' Comp
Now that you know the importance of obtaining partnership Workers' Comp, it may be time to find a policy for your business. Ensuring that you have adequate coverage in the event that one of your employees sustains a workplace-related illness or injury can help protect your business from paying out of pocket for a workplace injury claim.
Contact us if you're ready to find out how much you can save on your Workers' Compensation. We are here to help answer questions or concerns you may have about your Workers' Comp for your partnership.