BOP for General Partnerships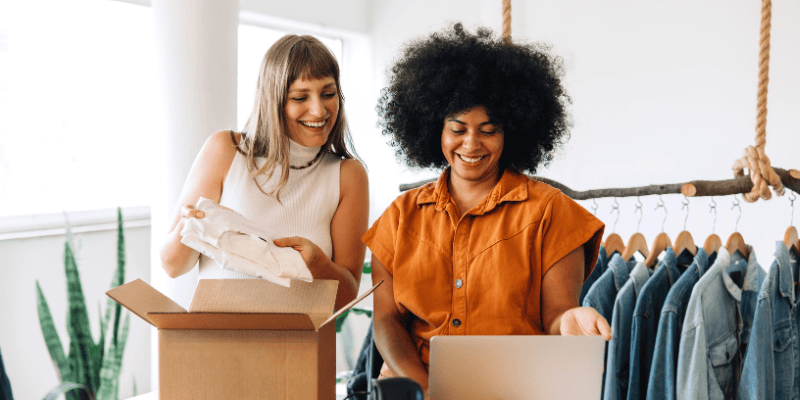 General partnerships are a great way to form a business with a trusted friend or family member. But partnerships can come with unique risks. Unlike an LLP, which has liability protection, partners in a general partnership can face unlimited liability.
That's why you should consider general partnership insurance to help protect your assets in case something goes wrong at work. A Business Owners Policy (BOP) is a comprehensive form of business insurance for a general partnership. It provides three types of essential coverages that can limit your exposure to risk if your business suffers an unforeseen turn of events.
Read on as we explain what you might want to know about a Business Owners Policy for general partnerships.
Benefits of General Partnerships
General partnerships typically allow business partners to run a business together without having to file taxes for the business itself. Instead, it operates as a pass-through entity, with the owners receiving the income directly. Each person in the partnership then files their tax returns, reporting their share of the profits.
Challenges of General Partnerships
This is a more straightforward method of running a small business for many. However, it can open up certain liabilities, including:
Business debt
Legal responsibilities
Possibility of being personally sued
In a partnership, each person can be liable for their actions. Therefore, it may be essential to have a legally binding partnership agreement to set out responsibilities if things go wrong.
Business insurance is another critical element in controlling risk. It can provide coverage for certain types of accidents and attacks that can happen as you carry out the functions of your business.
How can you decide what level of coverage your business needs?
Getting the Right Amount of General Partnership Insurance
Most businesses should be adequately insured, as too little insurance can expose the business to potentially large out-of-pocket expenses. If your general partnership has employees, you may want to get Workers' Compensation insurance. Each state has laws on this type of insurance, which can help protect workers if they get hurt on the job.
The U.S. Small Business Administration recommends performing a risk assessment before buying business insurance. It advises to consider the following:
Potential accidents
Natural disasters
Lawsuits
Additionally, it can be essential to consider the security of your computer systems. Now more than ever, businesses can experience a cyber-attack. The impact of these attacks can cost thousands of dollars.
Businesses change from year to year, so don't rely on last year's risk assessment. Instead, perform a new one each year to help ensure you have adequate coverage.
What Is a BOP?
A Business Owners Policy (BOP) is a bundle of insurance coverages suitable for many businesses, including general partnerships. There are several advantages to buying these coverages as a bundle such as having less policies to manage.
What Does a BOP Cover?
It can include the following:
General liability insurance
Business property insurance
Cyber insurance
Depending on your insurance provider, you may have the option to enhance your coverage with additional products. PolicySweet also offers Workers' Compensation to help protect your employees in the event of a workplace injury.
Who Should Obtain a BOP?
Almost every business should consider obtaining a BOP. Whether you're a sole proprietor, general partnership, LLC, or another type of business, helping to protect yourself from unexpected expenses can be vital. If you don't have the right coverage or have an insufficient amount of coverage for the needs of your business, you may have to pay for unexpected expenses out of your own pocket.
BOP Coverage 1: General Liability Insurance
As you go about your business, there is always the possibility of unintentionally injuring another person or causing damage to their property. That's why most businesses purchase general liability insurance. Although it is not usually a legal requirement, in many states, you may not be able to get a contractor's license without it.
It's also likely that people may not hire you if you don't have it. You could be exposing them to risk, leaving them with no choice but to sue you personally if your actions cause them or their property harm.
How General Liability Insurance Works
For example, suppose you form a general partnership to provide house painting services. Accidentally, one of your employees damages a client's fence. You'll likely need to make repairs.
You can pay for this out-of-pocket, but it could be costly. This is where general liability insurance comes in.
In such a case, your general liability insurance can help pay for the repairs. It can also cover you if you unintentionally injure your client, one of their family members, or a visitor to the site where you are working. It can be essential when working in busy workplace settings where the risks of injury or property damage are typically higher.
General liability insurance could also cover your legal expenses. It may also help you to fight claims that could damage your company's reputation.
What General Liability Does Not Include
General liability does not provide coverage for employee injuries. It only protects other people who are injured or suffer property damage due to the actions of a representative of your business. It also does not cover you against claims of poor workmanship, mistakes, or intentional acts.
BOP Coverage 2: Business Property Insurance
The term "business property" relates to items your business uses to conduct business. For example, you can't make a living without your tools if you are a contractor. If they get stolen, damaged, or destroyed, you can potentially face a substantial out-of-pocket expense to replace these items. Depending on the circumstances, business property insurance may be able to cover the cost of the replacements.
The policy could cover property such as:
Furniture
Tools
Inventory
This type of insurance could also cover operating and payroll expenses while your business undergoes enforced downtime for covered events. This could give you "peace of mind" that if the worst happens, your business may be able to stay afloat.
BOP Coverage 3: Cyber Insurance
We may think that cyber criminals mainly attack large corporations. But sadly, it's possible for criminals to launch cyber attacks on small businesses.
Even if you only deal with a small number of customers, you likely have access to data that criminals want. Customers expect you to help protect their private information, including addresses and bank details.
If your business were to become the victim of a cyber attack, how would you cover the cost of the response? These expenses could include hiring cyber security experts to analyze the extent of the breach, informing your customers, and legal fees. Many small businesses might be unable to cope with the ramifications.
That's why cyber insurance is an essential component of a Business Owners Policy. If a data breach occurs, you could use your policy to help cover the costs of recovering from an attack.
How Much Does a BOP Cost?
Each business is unique and has its own particular liabilities. So it's impossible to put an exact dollar figure on this.
To help ensure you get a quote that's right for your business, think about the level of coverage you may need to protect yourself in an accident or lawsuit. Also, evaluate your business property and cyber insurance coverage needs so that you have sufficient insurance to help give you "peace of mind".
Where Can You Buy a BOP?
A general partnership is a great way to run a business if you want to be hands-on, day in and day out. But general partnership insurance is essential to help protect yourself and your assets if something goes wrong. PolicySweet® can help you source business insurance for your general partnership that can give you "peace of mind".
Our representatives make getting coverage for your business easy. Answer a few questions about your business and receive an instant quote. Your business could be covered as soon as tomorrow!
Don't leave your general partnership exposed to risks. Instead, help protect yourself and your business by calling 1-800-625-8257 or starting a quote online!