5 Tips for Starting a Housekeeping Business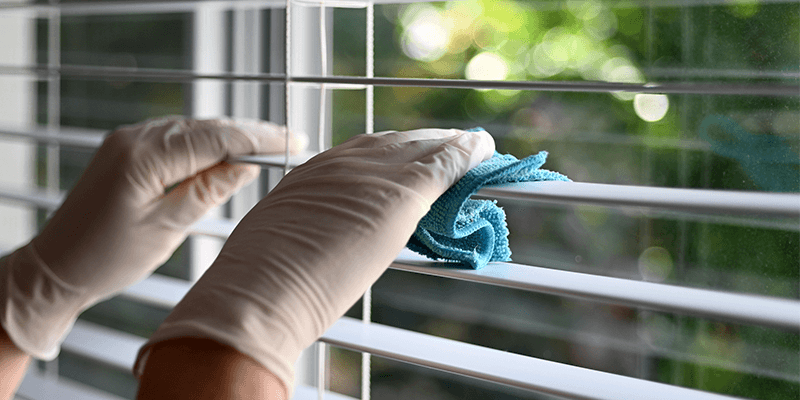 According to Entrepreneur Magazine, about 20 percent of small businesses fail within their first year. Unfortunately, most of the time, this is due to a lack of planning and understanding of the industry and running a business.
However, with some proper planning and research, an entrepreneur can start and thrive in their chosen business! Which is why today we're going to talk about a few tips for starting a housekeeping business.
Starting a housekeeping business can be a great way to make money. Here are five tips to help you get started.
1. Determine if Housekeeping Is the Right Business for You
The housekeeping industry is a challenging one. It requires physical labor and long hours and often includes working on weekends and holidays. Before you decide to start a housekeeping business, be sure that you are physically able to do the work and that you are comfortable working the hours required.
However, with that in mind, it also doesn't cost much to start a housekeeping business, there are minimal entry requirements, and it's a booming industry right now. Those are all good signs, but it has also led to a lot of competitors.
Do your research ahead of time and decide 100% if this is really the industry you want to commit to!
2. Develop a Business Plan
Once you have decided that housekeeping is the right business for you, the next step is to develop a business plan. Your business plan should include your business goals, a marketing strategy, and a financial plan.
Your business goals can help you determine the size and scope of your housekeeping business. Do you want to start a small, one-person operation or do you want to build a large company with multiple employees?
One of the nice things about residential housekeeping businesses is that you could run the whole thing by yourself at first. Without having to deal with employees and all the expenses that come along with that. Starting out, it could just be you.
Regardless of whether it's a one-person show or if you work with employees, your marketing strategy can help you attract customers and grow your business, making it critical to your success. So, ask yourself a couple of questions:
What methods will you use to market your housekeeping business?
Will you advertise in print or online?
Will you distribute flyers or postcards?
Lastly, your financial plan can help determine how much money you need to start your new housekeeping services. As with any business, it is important to have a plan in place before you get started. Your financial plan should include your target market, your pricing structure, and your estimated operating expenses.
3. Choose a Business Structure
There are several different business structures to choose from when starting a housekeeping business. These include sole proprietorship, partnership, limited liability company (LLC), and corporation.
The business structure you choose can affect factors such as your personal liability, your tax obligations, and the amount of paperwork you will need to file. Be sure to consult with an accountant or attorney to help you choose the best business structure for your housekeeping business.
Sole Proprietorship
This is the simplest and most common structure chosen by small business owners. A sole proprietor is someone who owns an unincorporated business by himself or herself.
Partnership
A partnership is a business owned by two or more people. Partners share in the profits and losses of the business and are personally liable for its debts. This is a good option for housekeeping businesses that want to start small and have limited financial resources.
Limited Liability Company
Another option is the limited liability company (LLC). An LLC offers some of the benefits of a corporation, such as limited personal liability, without some of the disadvantages, such as double taxation. An LLC can be a good choice for housekeeping businesses that are expecting to grow rapidly.
4. Obtain the Necessary Licenses, Permits, & Insurance
Most states require housekeeping businesses to have a business license. You may also need to obtain a city or county business license, depending on where you live. In addition, if you plan to hire employees, you will need to obtain an Employer Identification Number (EIN) from the IRS.
You may also need to obtain special permits or business insurance for your housekeeping services. For example, you may need a sales tax permit if you plan to sell products or services that are subject to sales tax.
In addition, whenever starting out, you'll need to get started with insurance policies for businesses. This way, you can protect your business from lawsuits.
One of the most important aspects of running any business is protecting yourself from potential lawsuits with liability insurance. Housekeeping businesses are no exception, and it is important to have adequate insurance in place to help protect yourself from damages that may occur.
There are several different types of insurance that housekeeping businesses can purchase, such as a Business Owners Policy and Workers' Comp. You can get a free quote for these types of business insurance online!
5. Choose a Business Name & Open a Business Bank Account
Choosing a name for your housekeeping business is an important decision that should not be taken lightly. The name you choose will be used on most of your marketing materials, so it is important to choose something that is easy to remember and represents the services you offer.
Once you have chosen a name for your housekeeping business, you will likely need to open a business bank account. This can help you separate your personal finances from your business finances and make it easier to track your expenses.
Starting a Housekeeping Business
Starting a housekeeping business can be a great way to earn income while helping others maintain their home. To get started, you should choose a business structure, obtain the necessary licenses and permits, and choose a name for your business. You may also need to set up a bank account for your business and develop a marketing strategy.
With some planning and hard work, you can start your own housekeeping business today. If you're ready to start a business and looking for the best options when it comes to insurance for your housekeeping business, give us a call today!