A Guide to Your Corporate Property Insurance Options in 2023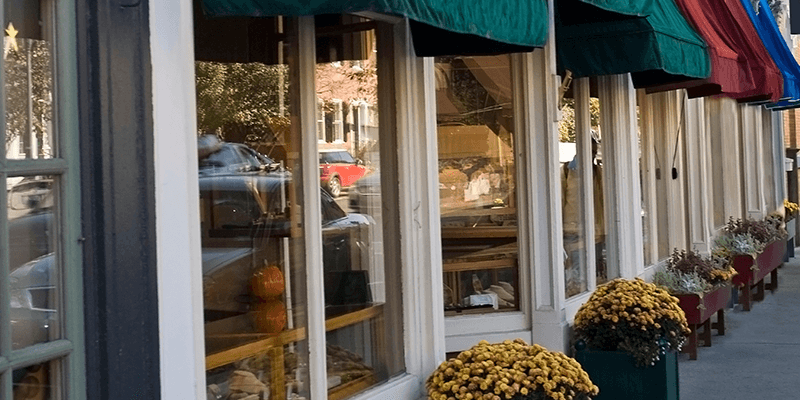 Despite the importance of having corporate insurance, 75% of businesses remain underinsured by at least 40%. Corporate property insurance can provide protection for your business and its contents in case of disaster or other unfortunate incidents.
In 2023, many options are available for corporate property insurance—from basic insurance packages to more customizable policies. In this guide, we'll review corporate property coverage. By the end, you may have a better understanding of what's included in a policy and which type of coverage might be best for you.
Keep reading to learn how to secure reliable property coverage today.
What Is Corporate Property Insurance?
Corporate property insurance is a type of insurance policy that can protect the physical assets of a business from damage or loss. This includes damage due to events such as:
Fire
Theft
Vandalism
Natural disasters
This insurance policy can provide coverage for a range of assets. While the coverage can depend on your specific policy, it often includes coverage for the following:
Equipment
Inventory
Supplies
Overall, this type of insurance coverage can be ideal for businesses that rely heavily on their physical assets to operate. Examples include businesses such as (but not limited to):
Barbershops or hair salons
Restaurants
Bakeries
Offices
Retail stores
Cleaning companies
Many small businesses can benefit from this type of insurance policy. This can be especially true if they lack the resources to help recover quickly from property damage.
We'll explore the benefits and insurance options below. However, it can be important to mention one of the key benefits of corporate property insurance. That key benefit is flexibility. Businesses can customize their policy to match their specific needs. This means you can choose the amount of coverage your business might need.
Insurance providers may also offer additional coverage options, such as business interruption insurance, which can provide financial assistance to help cover revenue losses during a shutdown caused by a covered event.
What should you remember when working with a corporate property insurance provider? Consider factors such as your location, industry, and potential risks when choosing a policy. However, in most cases, a qualified policy provider like PolicySweet® can help you understand your coverage options.
The bottom line? Corporate property insurance can be ideal for businesses looking to help protect their physical assets and mitigate financial risks in the event of property loss or damage. You never know when a disaster might strike.
What Does Corporate Property Insurance Cover?
As mentioned, corporate property insurance covers quite a few things. If your business property gets stolen, damaged, or destroyed, you can file an insurance claim to help cover repair or replacement costs.
Moreover, if you cannot operate your business at full capacity due to an incident, such as theft or disaster, the insurance policy could compensate you for the loss of income. It can also cover your business expenses and help you replace lost profits up to your policy's maximum limits.
Still unsure why this type of business insurance can be great for a business of any size? Let's briefly break down what's included in most policies.
Tools & Equipment
Corporate property insurance can be critical to most businesses' risk management plan. It can help protect assets from damage or loss due to risks like natural disasters or theft. While most people assume this means that it can cover things like cash registers, it's more comprehensive than that. It can also cover tools and equipment.
Corporate property insurance may, for example, help to cover the following:
Destroyed or stolen appliances
Damaged electronic devices
High-value machinery
Additionally, it can help businesses to maintain continuity. Insurance reimbursements can help with repairs or replacements needed while a business gets back up and running.
Furniture & Fixtures
Again, most people assume coverage applies to business property. They assume it can mean things like machinery or computers. However, that's not always the case.
Corporate property insurance can also cover furniture or fixtures damaged or destroyed at your business location. This can include desks, chairs, expensive lighting, and anything else considered a "fixture" or piece of furniture.
Company Items
Business property insurance can also cover company items. While that sounds vague, it usually refers to items your company owns. In most cases, it refers to inventory.
For example, if fire damage occurs to your business location where you store inventory, the insurance policy could cover repairing or replacing the damaged inventory. Imagine how impactful this could be if you lose business inventory and machinery in a disaster.
Computers & Computer Equipment
Finally, most corporate property insurance policies can cover computers and computer equipment. For example, if a company laptop is stolen, you could file a claim with your insurance provider to help cover the cost of replacing the stolen device.
Additionally, our Business Owners Policy includes cyber insurance coverage (which we'll get into below). Cyber insurance policies can help cover data loss resulting from cyber-attacks or stolen data.
All in all, this type of coverage can be critical for businesses that rely heavily on technology (which is just about everybody these days).
The Benefits of Corporate Property Insurance
As you can see, corporate property insurance can be essential for most businesses regardless of size. Without it, businesses could risk losing what they've worked hard to build financially. As a small business, this could be especially devastating.
Perhaps one of the biggest benefits of corporate property insurance is financial protection. In the event of a disaster, the cost of repairs, replacements, and lost income can easily add up to an substantial amount. With property insurance, you could have a safety net to help protect you against financial ruin.
Don't think that's a big deal? Consider that just one incident of vandalism can impact your bottom line. Add theft and other issues, and you can see how quickly it adds up.
Another benefit is "peace of mind." Business owners can rest assured that they may not be left to pick up the pieces on their own in the event of a disaster. This "peace of mind" can be especially valuable for small business owners who may not have the resources to sustain a significant loss.
Additionally, corporate property insurance can help businesses get back on their feet quickly. With the financial support provided by insurance, businesses can make repairs and restock inventory quickly and efficiently, minimizing disruption to operations.
In conclusion, corporate property insurance can provide financial protection, "peace of mind," and quick recovery from unexpected incidents.
Your Corporate Property Insurance Options
Are you sold on the benefits of business property insurance? Great. Now it's time to explore the types of insurance available. At PolicySweet, we offer corporate property insurance as part of our BOP and HomeHQSM coverages. Here's a brief breakdown of each policy and what may be included.
Business Owners Policy (BOP)
A Business Owners Policy, commonly known as a BOP, offers an attractive insurance solution for many businesses. A BOP combines essential insurance policies to help protect businesses against various risks. Some of the coverage options that a BOP offers include:
Business Property Insurance
Is a Business Owners Policy right for you? A BOP can be ideal for small to medium-sized companies who want to help protect their business assets without spending too much time finding multiple insurance policies.
This means you could enjoy property insurance coverage with general liability coverage and not have to piecemeal your policy to "sort of" fit what you need. Ultimately, this can help ensure you get vital coverage to help protect your business.
HomeHQ
What if you don't have a standalone corporate office but instead have a home-based business? You can still be eligible for business property insurance, and it's likely a good idea to have it. Most homeowner's insurance policies don't cover business property, even for home-based businesses.
If you own a home-based business, HomeHQ is a great option to consider. It includes:
Business liability insurance
Business property insurance
Business stock insurance
Basically, it offers similar coverage to a BOP. However, it can cover home-based businesses and the issues that arise when damage or disaster occurs to your business property.
Note that this type of policy is best for those with four employees or fewer. Similar to BOP, it also does not include Workers' Compensation insurance. If you need Workers' Comp, we suggest speaking with one of our insurance specialists. They can discuss adding it to your coverage plan.
Get a Quote
Ready to chat about corporate property insurance? We're here to help. Our online easy-to-use system can be a great option for small business owners who want to purchase and maintain their insurance coverage. You can choose your coverage options online, or you can opt for an insurance representative to handle finding a policy for you.
Whatever way you prefer to handle business, PolicySweet provides the flexibility to match it. So why wait? Get a quote today.