Business Property Insurance for LLCs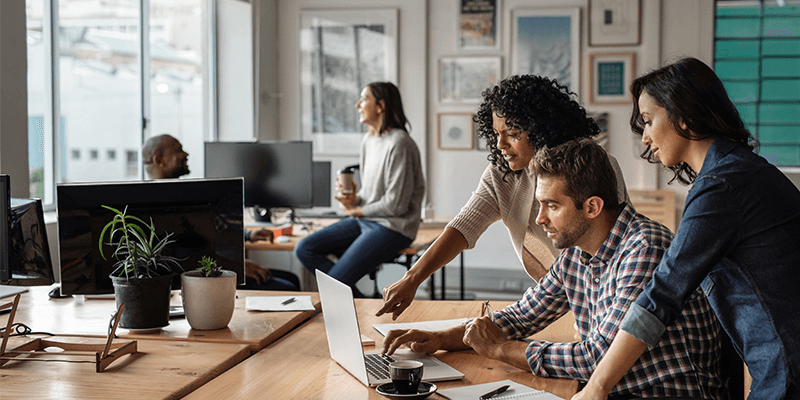 Did you know that in most states, having business insurance for your LLC is required by law? Taking this step could be a measure to help protect your business and your personal assets.
Being adequately insured can be essential to the success of your LLC, also known as a Limited Liability Company. Even if you think your business runs smoothly, insurance can help protect you against unexpected claims that can come up during regular business operations.
Without LLC business property insurance, you might have to pay out of pocket for claims made against your business. The cost associated with these claims could cause your business to shut down.
If you are interested in learning more about the importance of LLC property insurance, keep reading! We'll be covering the details here.
LLC Business Property Insurance: What Is It?
Business property insurance is specific to the physical assets within your business. This includes things such as office equipment, furniture, fixtures, and more.
These items could be protected in the event they are affected by the following situations:
This coverage could pay for the repairs of a damaged item or cover the replacement cost if an item is stolen. You can use this type of insurance whether you own or rent the assets used for your business.
Bundling Your LLC Business Property Insurance
As you're reading this, you might know that you need more than just business property insurance to help protect your LLC.
Here are two other types of coverages to consider alongside Business Property Insurance:
General Liability Insurance
General liability insurance goes by a few common names, such as business liability insurance or commercial general liability insurance. This type of insurance is important for small businesses or self-employed individuals as it could protect them from a variety of claims, including the following:
Third-party property damage
Third-party bodily injury
Advertising injuries
Just like business property insurance, you might be expected to pay for these claims out of pocket if you do not have the proper coverage. This can range anywhere from a few hundred dollars to several thousand dollars depending on the severity of the incident.
Because you never know what each day brings, you may want to consider obtaining general liability coverage.
Cyber Insurance
Cyber insurance can be essential if your business operates online in any capacity. Even if you have a storefront and think that you do not rely on the internet, take a second look. Company emails, customer information, transaction history, and a website are areas where your business could be at risk for a cyber-attack.
If you are storing client information in an online database and the data is compromised, it can lead to a loss of trust within your clientele and heavy financial consequences. This could be challenging for a small business or self-employed individual to recover from.
That is why it is important to think about taking these two steps to help mitigate the effects of a cyber-attack:
Help Protect Yourself Against a Cyber Attack
Things that might seem like they can be put on the back burner in your day-to-day activities, such as resetting your passwords or installing updates on your computer, should be a top priority. It could help your business avoid a potential cyber-attack. You may also want to consider purchasing a system that allows for end-to-end encryption if you have email sensitive data.
If you don't have an in-house IT professional, you may want to hire an IT contractor to help educate you and your staff on best practices. The cyber industry changes rapidly, so you could rely on professionals to help mitigate your risks.
Purchase Cyber Insurance
Once you have taken steps to help prevent an attack, consider purchasing cyber insurance to assist with protecting yourself in the event of an attack. This type of event is challenging to recover from as it often results in stealing client information and can affect your reputation. You may think that your small business can slip under the radar from cyber threats, but you could feel better if you are prepared.
PolicySweet
Here at PolicySweet®, we bundle your insurance. When you purchase business property insurance for your LLC, we include cyber and general liability insurance in your total package of a Business Owners Policy.
How to Get Property Insurance for Your LLC
When it comes to insurance providers, not all insurers are equal. It is important to do your due diligence to make sure your policy and provider are the right fit for you. Here are a few tips to help you make the right decision for your LLC:
Affordability
When it comes to mapping out your business expenses and creating a budget, make sure there is room in the budget for a comprehensive insurance policy. Good insurance won't be cheap, but it should still be affordable for your LLC.
To understand the cost of the policy, we recommend getting a quote from the insurance company. Depending on the nature of your business, you may need more or less coverage to help protect your assets.
Expertise
With small businesses comes great variance in the types of services offered and therefore the type of coverage needed. When researching different insurers and policies, you may want to do some research to see if the insurance provider has assisted businesses similar to yours.
Here at PolicySweet, we have helped many different types of businesses, such as:
As you can see, we have worked with a wide range of business types and have the background, knowledge, and expertise to help your business find coverage.
Transparency
Insurance can sometimes be confusing. You might want to work with an insurer that has a well-maintained website with detailed information and real people that you can talk to on the phone as needed.
Look into the FAQ section of an insurance provider's website to answer important questions such as the following:
How do I file a claim?
How do I update my policy?
How quickly can I get insurance?
What options are available for payment?
It is also the mark of an excellent insurance company if they are putting in efforts to provide you, the client, with further educational resources such as a blog so that you can easily find information.
Reviews
A company is only as good as its reputation!;
Be sure to start checking out reviews on either Google or Trustpilot to see what real customers say about their experience. Four stars and higher is a great indicator that the insurer most likely provides excellent service to their clientele.
Insurance for LLC Property: Get Insured Today
Now you know how property insurance for LLCs works! It can be essential to insure your small business adequately to help protect yourself against claims. This small step can be the difference between your business shutting down or continuing to thrive in the case of a claim.
Every business owner hopes they will never need the insurance they buy, but it can help you sleep better at night knowing that your business assets are protected if your LLC faces a property claim.
If you're interested in learning more about which insurance policy is best for you, contact us today. We will help you find a policy that suits the needs of your business.