Business Owners Policy Insurance for Accounting Firms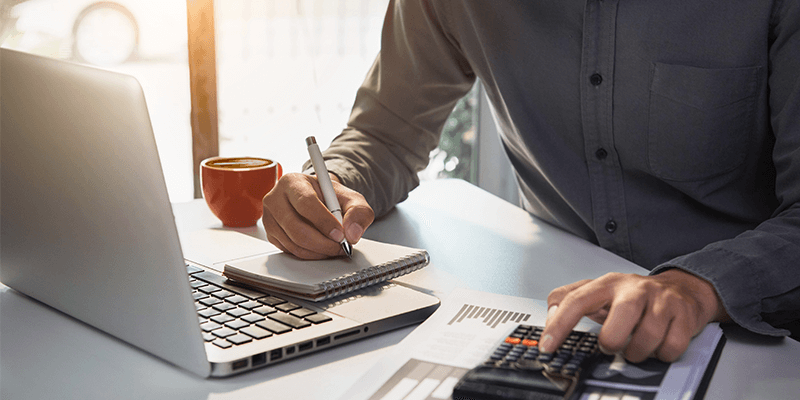 Over 80% of small business owners in the US don't have adequate insurance for their business. They either don't have insurance or believe they can rely on their personal insurance to help cover their business.
If your accounting firm falls into one of these categories, there's no need to worry. A Business Owners Policy is a simple way to help protect your business.
Read on for a more detailed insight into Business Owners Policy insurance for accounting firms.
What Is A Business Owners Policy?
Business Owners Policy insurance is an easy way to help protect your small or medium-sized business from a number of different risks. The policy combines a few different commercial coverages under one policy.
This makes a BOP a "one-stop" shop when it comes to the basic coverages most businesses need. It could also be convenient and cost-effective when compared to juggling multiple individual policies.
What Does A Business Owners Policy Cover?
The exact coverages that you get in a BOP policy will vary depending on your insurer. There are three types of coverage that make up a PolicySweet® BOP bundle. These include general liability insurance, property insurance, and cyber risk insurance.
General Liability Insurance
General liability insurance is also known as business liability insurance or commercial general liability insurance. It can help protect your business in a wide variety of situations and is one of the most common types of coverage small business owners and self-employed individuals purchase.
This type of coverage can help protect you in the case of third-party bodily injury or property damage that stems from business operations. It could cover medical expenses for bodily injury if your company is at fault. In addition, it might cover legal defense costs such as attorney fees and settlements.
General liability insurance can help cover you for accusations of libel or slander, or advertising injuries. It can even help you in the case that someone claims your business caused reputational harm.
If you don't have general liability coverage, you might need to pay out of pocket for damages and the cost of claims in these situations.
Just note that general liability coverage only applies to third-party bodily injuries and property damage. If you want to help protect your employees in the event they are injured on the job, you may want to consider Workers' Compensation coverage.
Property Insurance
Business property insurance is another type of coverage you might want to consider. It is vital for businesses that want to help protect their physical assets. This can include equipment, furniture, fixtures, and inventory. It applies to both owned and rented property.
If any of your property were to be stolen, lost, or damaged, property coverage could pay for the items to be repaired or replaced. This could help cover the cost of expensive and necessary items such as printers, copy machines, or other equipment used by your accounting firm.
An often overlooked aspect of business property insurance is that it may cover loss of income. If your business is unable to operate at full capacity because of a covered loss, you could be covered for operating and payroll expenses.
Cyber Risk Insurance
As an accounting firm, you likely have a lot of important information that is kept online or on your computers. Cyber risk insurance can help protect your business if your online information is impacted.
Cyber insurance could protect your business in the event of a data breach. In addition, if you face a virus, cyber extortion, firewall or network security attacks, worms, or hackers, the policy can provide expenses to hire professionals to investigate the cause of data destruction or the impact of the threat.
When Do You Need A Business Owners Policy?
Most owners of small and medium-sized businesses might want to consider a Business Owners Policy. It can be an easy and affordable way to get coverage you need. This policy can help protect you from risk and liability. Without coverage, your business could be financially responsible for covering out-of-pocket expenses.
How to Get A Business Owners Policy
Getting a Business Owners Insurance Policy for your accounting firm is typically straightforward. The first step is to choose an insurance provider that meets your needs.
A key factor to look out for is a provider that focuses on the needs of small businesses. They'll likely be able to make sure you have the coverage you need and can help make sure you aren't paying for what you don't.
You might also want to make sure the insurer for your policy has a strong background. Insurance policies from PolicySweet are underwritten by Great American Insurance Company and affiliated companies.* Great American Insurance Company has provided customers with insurance protection for 150 years and has an "A+" (Superior) rating by AM Best.*
Getting a policy from PolicySweet is simple. You'll answer a few questions that will allow PolicySweet to understand your business and its needs. Then, you'll receive a free, no-obligation quote.
If you decide to accept your policy, you can start protecting your business from unexpected accidents.
Get A Business Owners Policy for Your Accounting Firm
Business Owners Policy insurance is a key piece to help protect your accounting firm. You can get general liability, property coverage, cyber risk, in one policy. This can allow you to help protect your accounting firm from financial risk.
Get a quote from PolicySweet for your BOP insurance today!
*PolicySweet insurance policies may be provided by unaffiliated insurance carriers in the event Great American Insurance Company and its affiliates are unwilling or unable to provide coverage. Unaffiliated carriers may not have the same ratings and history as Great American Insurance Company. AM Best rating affirmed December 3, 2021. AM Best rating of "A+" (Superior) is second of 16 ratings.