Home-Based Business Insurance for LLCs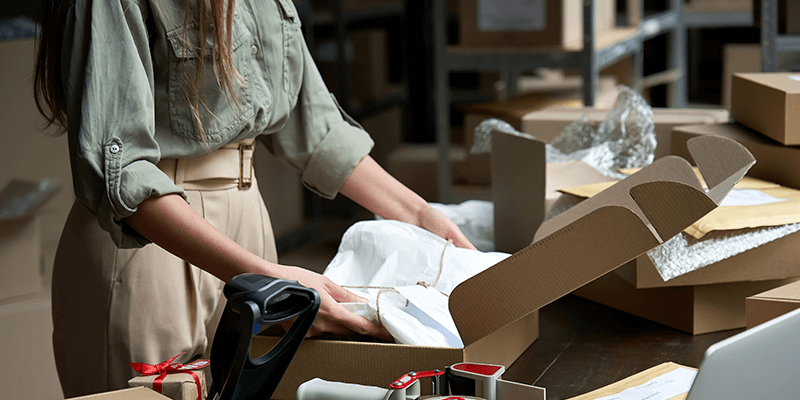 Did you know that fire losses increased by 84% from 2011 to 2020? You never know when a loss might occur, so you might want to consider home-based business insurance to help protect yourself and your business.
Even if you think you'll never experience a fire, other issues can occur. Theft, water damage, and additional problems could cost your business a lot of money.
Keep reading to learn about home-based business insurance and what it can do for you.
Types of Home-Based Business Insurance
If you run your LLC from home, you may wonder what type of coverages you should consider. You can obtain necessary coverage with the right home-based business insurance policy.
The specific coverage you need can depend on the type of business you run. However, many businesses can benefit from a few types of coverages.
Consider if you could take advantage of the following options for insurance.
Business Liability
One of the best types of LLC insurance is business liability coverage. This policy can help cover you in case of third-party injuries and associated medical costs.
It can also protect you from third-party property damage or accusations of slander or libel. If you ever work with customers or someone's property, you may want to consider this type of coverage.
Even if you run your business from home, you may have customers visit you. Or you might occasionally visit a client site to perform work, and you may want to protect yourself and your business.
Business Property
Almost all businesses have some sort of property, even if that's just a printer or fax machine. You never know what can happen to your business property, such as theft or fire.
Having this type of coverage for LLCs can help you pay to replace any damaged or stolen equipment you use to conduct business. This coverage can even apply to equipment that you're renting.
Coverage can apply to anything from your printers to office furniture. Business property insurance is particularly important for product-based businesses, but service providers can also benefit from it.
Business Stock
While property coverage may apply to items you use to conduct and operate your business, you might also want look into business stock insurance for your inventory. This type of policy can help cover costs to replace merchandise after damage or theft.
If your LLC sells physical products, this policy is worth considering. The plan may protect your business if fire, water damage, or vandalism ruins your merchandise or raw materials to make goods.
Unfortunately, this type of coverage doesn't come into play when there's damage due to neglect. Intentional damage and damage from earthquakes and floods also don't qualify.
Do You Need Home-Based Business Insurance?
As you review the various types of insurance, you may wonder if it's worth it. The coverage can be well worth it for some businesses but not all.
If your business is involved in any of the following scenarios, you should seriously consider coverage. That way, you can help protect your company in case something goes wrong.
Customer Visits
Your home-based business may involve customer or client visits to your home. For example, a piano teacher might ask their students to come to the house, or a dog sitter might ask clients to drop their pets off.
In either case, home-based business insurance can come in handy. A client could slip and fall when walking around your home.
If they get hurt, they could sue your business, and you would likely have to cover their medical costs. However, the right insurance policy could help pay for those expenses.
Unfortunately, business liability coverage only protects against third-party claims. If you have employees, you might want to consider obtaining Workers' Compensation insurance.
Business Inventory
Some home-based businesses sell physical products. Whether you make the products yourself or house the inventory in your office, you should look at stock or inventory coverage.
Loss of or damage to inventory can be devastating to your business. You may have to cover the cost of the products you can no longer sell.
Fortunately, you can purchase insurance policies that include inventory coverage. That way, if something happens, you can get the help you need to pay for product materials.
Business Equipment
Whether you sell products or not, you most likely have some equipment that you use daily for your business. Maybe it's only a phone and a desk.
Or perhaps you have a whole office setup with desks, printers, fax machines, and other supplies. In any case, you should think about business property insurance.
This policy can help protect your business in the event of a covered loss if you have to fix or replace the gear you need to use to run your business. Your homeowner's or renter's policy might not cover business equipment, so a separate policy may be necessary.
Mobile Operations
Maybe you run a business primarily from your home, but you occasionally have mobile operations. For example, businesses that include dog walking or coffee cart services.
Home-based business insurance can help cover the operations of your business when you leave the house. As long as you conduct most of your work from your home, a policy can apply.
Mobile operations can be a great way to attract more customers and increase revenue. However, you should do what you can to help protect yourself and your business.
How Much Does Home-Based Business Insurance Cost?
The cost of home-based business insurance varies between businesses. Factors to consider include how many employees you have, what industry you're in, and the annual sales of your business.
Be sure to consider your business budget before selecting an insurance plan. Our plans start at $150, and we bundle liability, property, and stock insurance into one policy.
Insure Your Business Today
Home-based business insurance can be an excellent source of protection for many businesses. Whether you work with clients or sell products, you may want to consider the convenience of our HomeHQSM policy. It bundles the three types of coverages mentioned above. It includes general liability, business property, and inventory insurance.
If you want to learn more about home-based business coverage, HomeHQ, reach out to us today get a quote.