8 Things to Know About General Liability Insurance for an LLC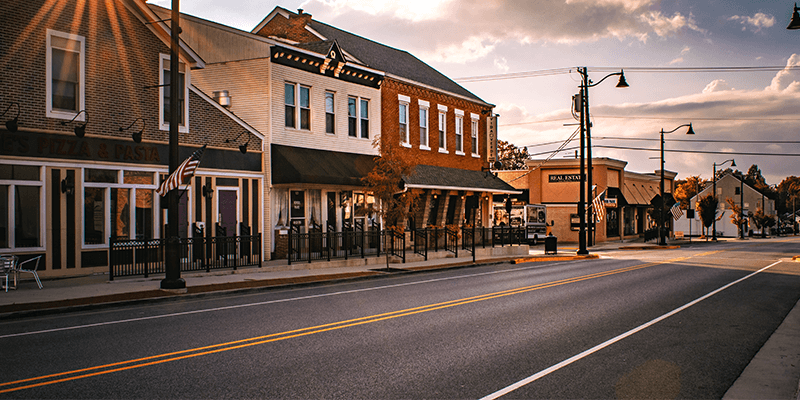 Imagine a client visits your office to discuss some business. As they are leaving, they trip and fall, they end up in an emergency room with injuries.
Are you now on the hook for their emergency room visit? Does your business have to foot the bill for this?
If you don't have general liability insurance for your LLC, maybe! If you have a general liability insurance policy, your chances of coverage are much higher. Keep reading to learn why you should consider general liability insurance for your LLC.
What Does General Liability Insurance Cover?
General liability insurance policies can typically cover things other business policies may not. These policies are designed to help protect you, the business owner, from incidents where you may or may not be at fault.
General liability could cover the following instances:
1. Legal Expenses
People make mistakes, even you. If your mistake causes harm to someone else or their property, they may take legal action against your LLC. A general liability policy could protect your LLC by paying for legal fees and damages.
Maybe you're not responsible for an accident or injury but a client sues you claiming you are. Even if you're cleared of responsibility, the legal process can be expensive. You may still have to take money from your business to cover those expenses.
A covered claim under a general liability policy could save your business from taking a financial hit. General liability insurance is designed to help protect LLCs in legal disputes and third-party injury claims.
2. Copyright Infringement
Let's say you receive a cease-and-desist letter stating you are infringing on someone's copyright. What should you do?
Your general liability policy may come in handy here. A general liability insurance policy could help protect you from a competitor's loss claims.
3. Property Damage
Accidents happen. If you're working with people in their homes or on sites other than your office, you could encounter third-party property damage.
General liability policies can help cover costs to repair or replace something you've damaged. Your clients may forgive you for causing damage, but they most likely still expect you to pay to fix or replace it.
If you have general liability insurance, you can submit a claim and request reimbursement. Otherwise, you may be stuck paying out of your pocket.
4. Personal Injury
Personal injury is different from physical harm. Personal injury refers to damages a business may suffer due to something you have done or said. Several different scenarios fall under this type of coverage.
Advertising Injury
Your ads could cause a competitor to lose sales if you mention their name and disparage their business. This could result in them taking you to court.
Will your LLC go bankrupt with legal fees because of this?
If you don't have general liability insurance, maybe. General liability policies could help protect you against this kind of litigation.
Slander
Slander involves tarnishing the reputation of a person or business by making false statements about them to a third-party.
Your business could be sued for slander or defamation if it causes monetary losses. If you have the right general liability insurance, your LLC could be spared a major financial hit.
5. Medical Payments
Some general liability insurance policies can cover the initial costs of medical care. Let's say your business causes bodily injury to a client, they may need medical care and attention to help them recover.
Your general liability policy may cover the costs associated with their injuries. This could include medical bills, emergency room fees, as well as other related medical expenses.
What Is Not Covered By General Liability Insurance?
While it is very helpful for small or midsized businesses to have general liability coverage, there are a few things a general liability insurance policy won't cover.
Here are some examples general liability insurance probably won't protect against.
6. Employee Injury
General liability insurance will not cover employees injured on the job. As a business owner, you may want to consider a Workers' Compensation policy. This type of coverage is separate from general liability coverage.
Expenses like medical care and lost wages are commonly associated with a Workers' Compensation insurance policy.
7. Business Assets
General liability policies do not cover physical assets owned or rented by your business. This includes business property utilized for business operations such as equipment, furniture, fixtures, and tools.
Business property coverage is a type of insurance that could cover this component of your business if items become stolen, damaged, or destroyed.
Since general liability helps protect against third-party property damage claims and business property helps protect against personal business property injury claims, many business owners will look to obtain both types of coverages. General liability and business property are often a part of a BOP or Business Owners Policy.
8. World Wide Web
What happens when your best-laid cybersecurity plans fall short? Can your LLC afford the cost of a password hack or two?
Cyber insurance can help protect your LLC from costs associated with data breaches, password hacks, and technology-related risks.
In addition to general liability and business property coverages, our BOP includes cyber insurance. These three coverages are combined into one policy to help protect small businesses from some of the most common risks.
Who Needs General Liability Insurance Policies?
Now that you've read what is and is not usually covered by general liability insurance policies, you may be wondering if you need one. Here are some characteristics of LLCs that commonly carry general liability insurance.
You Work Off Site
If you visit clients' homes for your job, you might want to carry a general liability insurance policy. If your business brings you to third-party owned sites, it can be smart to carry general liability insurance as well.
Take a look back at the incident of your client tripping and falling. The event was an accidental mishap, but you could still be at fault. Your business liability policy may help cover costs so your business doesn't take a financial hit.
You're In the People Business
Do you see people in person on a regular basis? Face-to-face meetings are a great way to connect with your customers and clients. It could also increase the likelihood of accidents.
Carrying a general liability insurance policy can help cover your LLC in the event of an in-person accident.
You Run Ads
If you advertise your business, you should consider holding a general liability policy. Even if you don't mention competitors, any claims you make are subject to scrutiny.
General liability insurance may protect you against false claims accusations.
You Follow The Law
Some states may require certain general liability for LLC. You may be mandated by law to buy liability insurance for your LLC depending on your industry and other factors. Always check your state laws regarding LLCs to find out what is required.
The Right General Liability Insurance for Your LLC
General liability policies are usually a good idea for small to medium-sized LLCs. Businesses that typically see clients in person, advertise, or meet on third-party property can be protected by general liability insurance.
However, general liability insurance doesn't cover everything. Many insurers offer general liability insurance as a part of their BOP coverage.
The professionals at PolicySweet® want to help you get the coverage you need for your LLC. We'll help you navigate the world of business insurance and find the right fit for you. Give us a call at 1-800-625-8257 or find your quote online.