How to Get a BOP Insurance Quote for Hair Salons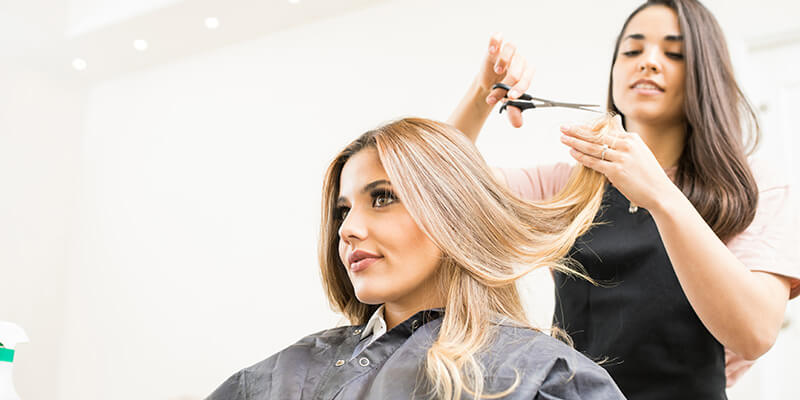 The FBI's Internet Crime Complaint Center received 800,944 reported complaints from Americans in 2022. Imagine if your hair salon was the victim of a cyberattack such as this one. How would you recover?
A Business Owners Policy (BOP) insurance plan may cover the financial impacts of cybersecurity attacks. If cybercriminals steal data from your company, your insurance provider could cover the costs to notify customers, handle investigators, and more.
Now you may be wondering if you can afford such a policy. A BOP insurance quote can be one of the best ways you can find this out. Read on to learn about how you can get a BOP insurance quote.
What Is Business Owners Policy Insurance?
Business Owners Policy insurance (BOP insurance) is an insurance policy specially designed for small to medium businesses. A BOP is a bundle of many different coverages. It can be less time-consuming to buy an insurance bundle than separate policies.
BOP insurance plans cover can vary. Most types of BOP insurance plans have property and general liability insurance. The exact items that this type of policy may cover varies from insurance provider to insurance provider.
Property Insurance Plans
The property insurance portion of a BOP plan can protect the assets of a business. This usually includes items the company owns or rents. An insurance provider can reimburse a company if their property is damaged by wind or fire. It can even help protect assets if they become stolen.
General Liability Insurance Plans
General liability insurance is another type of insurance coverage. It can help protect the insured from legal risks like lawsuits and third-party claims. A person can file such claims if the business harms them and/or their property.
For example, a client of a hair salon could slip and fall on a wet floor. This customer could then sue for damages. If you have a BOP for your hair salon, then you may not have to pay out of pocket for damages related to this incident.
Business Interruption Insurance
Some BOP insurance plans may also include business interruption insurance. This can cover income losses during business interruptions.
If a business experiences a catastrophe of some kind, it may be unable to operate for a period of time. The business could incur expenses such as having to work from a temporary location until they can get back up to speed. Business interruption insurance can reimburse the company for these monetary losses.
What BOP Insurance Doesn't Include
There are several types of business insurance that BOP insurance plans do not include. If you want to buy them for your hair salon, you may have to purchase them as separate policies. Here are the business insurance policies typically excluded from BOP:
Auto insurance
Health insurance
Disability insurance
Professional liability insurance
What Our BOP Insurance Includes
If you want an example of what BOP insurance can include, look at our BOP insurance policy. We offer property, cyber risk, and general liability insurance.
Cyber risk insurance is what we mentioned previously. It can help protect your business against computer-related crimes and losses. For example, if your business experiences a cyber-attack, you could be reimbursed for investigation costs, legal fees, and customer notification expenses.
Getting a BOP Insurance Quote
So, you want to get a quote for business insurance for your hair salon? First, you will need to provide the insurance provider with information about your business.
Below you'll find some of the types of information you might have to provide to get an accurate business insurance quote. It may be best to gather this information before you start the process to get an insurance quote.
Basic Business Information
First, you most likely need to give your potential insurer some information about yourself and your business. Insurance providers usually want a variety of information from you. The following are some examples:
Certain information about the owners
The owner's experience in their business industry
The industry the business is involved in
The physical location of the business
The business's gross annual sales
Daily business operations details
Claims History
An insurance provider may feel hesitant to cover your business if it's had too many claims. This is why you'll need to provide details for claims your business may have been involved in.
Gather the following for the insurance provider:
Amount of claims in the past half-decade
Date all of these claims took place
The claims' settlement amounts
Property Information
You may need to provide details about the building your business is located in. Keep in mind the features that can protect your business property may get you better insurance deals. For example, a building with a sprinkler system may be more attractive to insurance providers.
Here are the property details you may need to provide:
The square footage of the building
Any safety features in the building
Type of building construction
Occupants of the building
The age of the building
Get Business Insurance for Your Hair Salon
You may need a fair amount of information to get an accurate BOP insurance quote for your hair salon. But doing this is one of the few steps you'll need to take to get business insurance. You might be thankful to have it if your hair salon runs into trouble.
If you're looking for a BOP, take a look at the coverages we offer. Get a quote for our BOP insurance by filling out the form on this page.