5 Tips for Choosing General Liability Insurance for a Hair Salon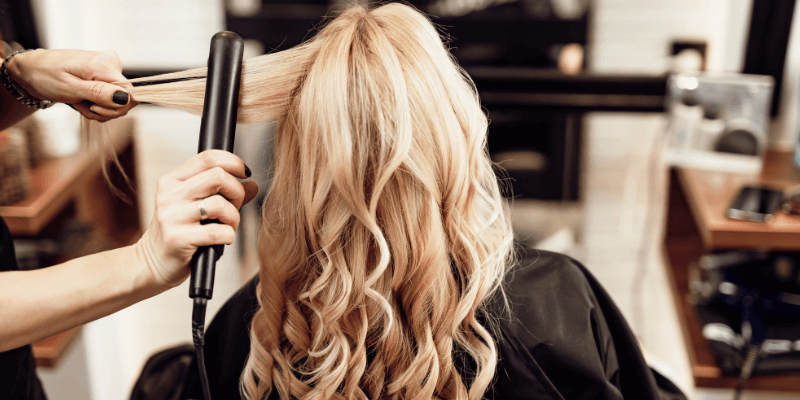 According to the U.S. Bureau of Labor Statistics, there are almost 300,000 hairdressers, hairstylists, and cosmetologists working throughout the country right now. They've set up shop in hair salons that operate across the U.S.
If you're the owner of one of these hair salons, you may want to hire the best hairdressers and hairstylists around to provide services to your customers. You may also want to obtain general liability insurance to help protect your business and your employees.
Are you in the market for general liability insurance for a hair salon? If you are, you may find that choosing the right business liability insurance policy can be more challenging than you might think.
We've created a list of five tips that can make it easier to pick general liability insurance for your hair salon. Keep reading to discover how to select the best hair salon insurance possible for your business.
1. Understand What General Liability Insurance Is
Before you start shopping for general liability insurance for a hair salon, it can be important for you to know what this type of insurance is. It's typically a common kind of insurance for a hair salon to have.
General liability insurance is also sometimes called business liability insurance or commercial general liability insurance. It's designed to help cover a wide range of claims that might be made by your customers or competitors. This can include:
Third-party bodily injuries
Third-party property damage
Advertising injuries
Reputational harm
In the event that a third party is injured in your hair salon, general liability insurance can help cover their medical costs. Business liability insurance may also cover things like legal fees and settlements if someone files a lawsuit against your hair salon.
2. See Which Insurance Providers Offer General Liability Insurance
The good news for those looking for general liability insurance is that they won't have to look too hard to find it. Since this is one of the most common forms of business insurance, most insurance providers can offer it to you.
Not all insurance companies are going to have this type of hair salon insurance readily available for customers. So, you may want to make sure you hone in on only those insurance providers that can offer it to you if you're trying to get your hands on a general liability insurance policy.
3. Look for Insurance Providers That Offer Insurance for Hair Salons
As the owner of a hair salon, there are some unique challenges you may face when it comes to insuring your business. As a result, you might want to focus on trying to find an insurance provider that has experience providing several kinds of insurance for hair salons, including general liability insurance.
An insurance provider like this usually has a good understanding of your hair salon's insurance needs. They may be able to recommend which types of insurance you should consider, helping to make sure your business can be protected.
An insurance provider that has worked with countless other hair salons can suggest insurance policies for your business. This can give you more confidence in their ability to point you in the right direction as you shop for general liability insurance.
4. Consider Getting a Business Owners Policy (BOP) for a Hair Salon
Getting general liability insurance for your hair salon can help you get off to a great start. But you might also want to get other types of insurance for your hair salon to help ensure you have the protection you might need as you move forward.
For example, it could be worth exploring the idea of signing up for commercial property insurance. It can cover the costs associated with damage done to your hair salon due to vandalism, theft, etc.
You might also want to give thought to getting cyber insurance if you routinely store information related to your customers in a database for your hair salon. It can provide your hair salon with legal and financial protection in the event a cyberattack leads to a data breach.
But one of your best bets might be to get a Business Owners Policy, better known as a BOP, for a hair salon. It offers general liability insurance, commercial property insurance, and cyber insurance in one package and can be more convenient and easier to manage than if you were to obtain these forms of insurance separately.
5. Obtain a Quote From a Business Liability Insurance Provider
At the end of the day, you likely want to make sure your hair salon has adequate general liability insurance coverage. But at the same time, you don't want to end up spending a small fortune on the insurance policy you pick.
For this reason, it could be wise to obtain a quote from a business liability insurance provider to see what it could cost your hair salon. You should be able to apply for an insurance quote in less than 10 minutes in most cases. It can give you an opportunity to find out what it can cost you to secure this kind of insurance.
Let Us Help You Choose Insurance for a Hair Salon
Do you need to buy general liability insurance for a hair salon? PolicySweet® can make it easy for you to help secure business liability insurance.
We can provide you with the coverage you could be looking for at a reasonable price. We also offer other forms of insurance to your hair salon, including Workers' Compensation insurance, HomeHQSM insurance, and more.
Contact us today to get more information on our general liability insurance policies.