How to Open a Salon: 8 Steps to Take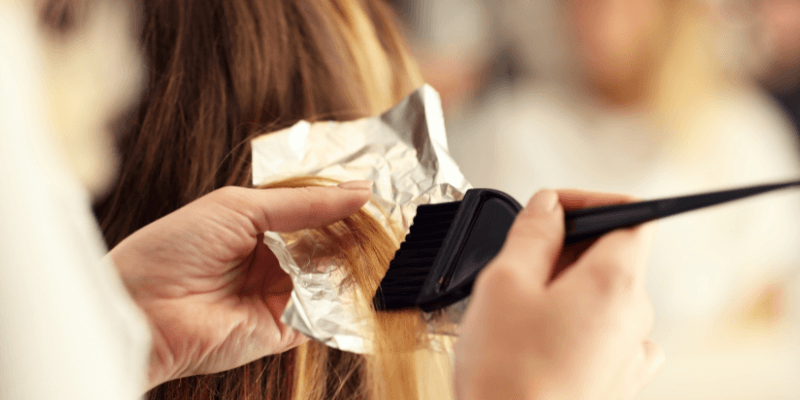 The beauty industry in the United States is booming, with so much potential for business owners to make money. That's why almost 300,000 people make a living as hairdressers and hairstylists.
But you can't just open a salon on a whim. You might need to know a few things before you can make a success of your business. There are several factors to consider, but many newcomers to the business world don't know where to start.
Want to get an advantage in the world of small beauty businesses? We've got you covered if you're planning to open a beauty salon. Keep reading to find out what you might need to know.
1. Choose a Great Name
What's in a name? For businesses, quite a lot! The name of your business can draw in new customers and can give your establishment a unique identity.
Some of the best names reflect the style and essence of the business. A high-class salon might have a grand-sounding name. A local business might include a pun or a reference to a nearby landmark in their name.
When choosing your business name, you may want to think about search engine optimization. You might want to choose a name that stands out from other similar businesses in the area. This can help when people search online to find your salon or salons near them.
2. Get a Solid Team
A business may only be as strong as the people who work for it. So, you should recruit a solid team who can help bring out the strengths of your business.
You might want to look for a blend of hard and soft skills. You want to find staff members that can give your customers an amazing experience. At the same time, try to avoid going overboard on staff costs.
Many new businesses like to hire less experienced people, as they could require lower wages. This can be a good strategy if you can find people with good potential, but you may want to hire at least one or two experienced professionals to help them along the way.
Want to help cover your employees against illness and injury? You might want to consider Workers' Comp insurance.
3. Build Your Marketing Strategy
Think about how you will market your business. Unfortunately, taking a "build it and they will come" approach may work for some people, but it seldom works for every small business.
Set aside some time and money for marketing and get creative. Consider running some fun events to boost your brand. You may wish to work with a local agency to help.
Digital marketing can be important for modern businesses. Create social media accounts and make regular posts. You can draw in customers from Facebook and Instagram with free accounts on these platforms.
4. Find the Right Premises
As much as a business is built around an idea, you may also need a brick-and-mortar location. It can be important to find the perfect spot within your budget.
You probably will have to do a fair amount of searching in order to find the optimal location. You may even need to work with a commercial realtor to find something ideal.
5. Find Suppliers
When you run a salon, you might need several products. There are various kinds of shampoos and hair treatments needed to help treat your customers. You may have to find a steady supply of these common items in order to properly cater to your customer base.
Sometimes, local suppliers can be a great option as they can likely bring supplies to you quickly and could offer lower delivery fees. In other cases, bigger companies can offer a better value and a wider range of products.
6. Order Your Equipment
Salons typically require a lot of basic equipment. Chairs, mirrors, bowls, and basic hairdressing equipment are usually standard. You may also want to add a few touches like a coffee machine for clients or cleaning equipment to help keep your salon looking spotless.
To help cut costs, you may wish to order some of this equipment pre-owned. If you do so, you should check that it is in good working order before you buy it.
This equipment may form a considerable part of your expenses, so it can be important to help keep it protected. Our property insurance can help safeguard your equipment from theft or damage.
7. Calculate Your Costs
Calculating your projected costs can help your business be a success. This can allow you to plan for the future and set achievable goals.
First off, calculate your start-up costs. You may need to pay a deposit and possibly advance rent for your salon location. You may also need to purchase equipment, pay administrative fees, and much more.
Estimate how much your monthly costs could be. Be sure to allow a little wiggle room for unexpected costs. Factor in rent, wages, and other expenses.
Once you have made these calculations, you can start calculating how much revenue might be necessary to help cover the costs. You shouldn't worry too much if you can't cover costs right away. You may need to take a loss for a while until you build up your customer base and establish yourself as a trusted business.
You should work to build up a safety net in case something goes wrong. Our Business Owners Policy can help protect against third-party bodily injury, medical costs, and much more.
8. Do the Paperwork
You may need to do some paperwork before your business is ready to open to the public. One of the most important things to do is to register your business with the IRS. You can fill out a form with your business details to get official recognition from the government and pay your business taxes.
Be sure to check your local city and state guidelines for further guidelines for business registration. Some places have different requirements for new businesses. The last thing you might want to do is face problems with local authorities during your first days in business.
Get Insurance for When You Open Your Salon
If you do your homework and put in lots of effort before opening day, there's no reason your salon business can't be a success. Get creative and look at different options for each element of your business. This can help you to stand out from the crowd when you open a salon.
When you run a salon, there can be a lot that goes wrong. Hair salon business insurance can help protect you. Get in touch with PolicySweet® insurance experts today to find out more about our coverages.