A Cut Above the Rest: A Guide to Requirements to Open a Hair Salon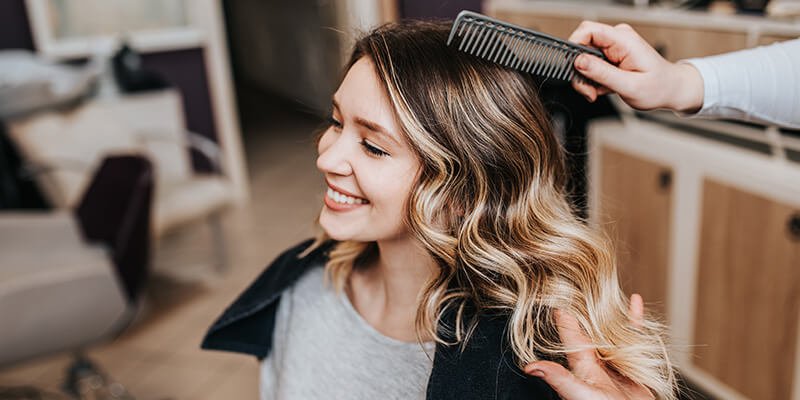 The hair salon business is booming!
The future of the salon industry looks bright. Even during tough economic times, people feel that a little personal pampering is worth a slice of their budget.
Have you always dreamed of opening up your own hair salon? Do you want to know more about how to open a hair salon?
Read on to discover our handy guide with some steps and requirements to open a hair salon.
Prepare a Business Plan
The first step for all new small businesses is to prepare a business plan.
A business plan documents your financial goals and the steps you'll take towards them. A strong plan will have projections for the next three to five years.
If you haven't taken a business class, or run a business before, it's important to surround yourself with the right team. This could include a financial planner, accountant, and lawyer if needed.
Getting the right foundation in place is essential to set the tone for a successful business.
Calculate the Dollars and Cents
Before opening up a hair salon, or any small business, it's important to calculate how much it might cost to set up and the cost to operate your business. Your calculation should include both upfront costs and day-to-day operating expenses.
If you need a small business loan, you should meet with a loan officer or bank advisor to get it set up and pre-approved well before you open your doors. Make sure to factor in enough funds to get you through the first phase of your business—it takes most small businesses a few months and up to a year before turning a profit.
Your main start-up costs will most likely be equipment and furniture such as a reception desk, cutting and coloring stations, hood dryers, miscellaneous products and supplies, rent, and insurance. When it comes to furnishings, you don't need to buy everything new! Look for sales at closing salons and online marketplaces to find some great deals.
Be Sure to Insure
Some businesses are legally required to take out insurance before they open up shop. Even if it is not legally required, you should still consider it. It is one of the most important steps in getting your business up and running and could help to protect your business financially.
You might want to consider a Business Owners Policy which covers property insurance, general liability, and cyber-risk. You might also want to think about Workers' Compensation coverage which could help protect employees. Contact our team to get all of the details on plan options.
Location, Location, Location
Location is a key factor in the success of your business. When choosing a good location for your future hair salon, you should:
Research your competitors
Choose a central location
Set up shop near lots of foot traffic
Make sure sufficient parking is available
Ensure easy access for older or disabled customers
Weigh the size and rental cost of the location
Style and Design
A salon's first impression should be inviting and warm. When it comes to design and style aesthetics, there are many ways to create a beautiful salon, no matter what your budget is.
You might want to incorporate a welcoming reception desk, spacious styling, coloring, hair washing stations, and comfortable styling chairs.
Lighting is also a critical design element in a hair salon. The workstation lighting should be vibrant, bright, and concentrated, while other fixtures give off a warmer vibe and pleasant ambiance.
It's all about the vibe—the design and décor of your hair salon don't have to break the bank! Keep your salon neat and tidy, offer scalp or hand massages, play great music, or offer a complimentary cup of coffee—these are small, noticeable details that could make all the difference when it comes to customer experience.
Carefully Select Your Staff
Your staff hiring decisions can make or break your business, especially when it comes to hair salons. Hair salons are about providing a service, but they are also a community gathering place where people build relationships with their stylists.
The people you bring on to work in your salon can set the tone of your business. Each person you bring in represents your salon's image, vibe, and reputation.
Word of mouth is the ultimate way of garnering new clients, so you want to make sure every experience is a positive one.
Marketing Strategy
Once your business plan, insurance, location, and staff are in place, it's time to turn up the heat on your marketing strategy.
In the salon business, the first course of action is to contact past clients to let them know about your new salon venture. Your staff stylists can also make calls and reach out to their own past clients, to get the business rolling.
However, past clients are not enough, you must also find ways to bring in new business. A well-designed website and social media presence are essential to bringing in new clients. Social media, especially, is a powerful way to post photos and information about special promotions and events at your salon.
Local advertising is a great option as well. Hair salons are important parts of every community, so get out there and get connected! You might want to advertise in the local community newspaper, community event brochures, and flyers, and make a big push around the holidays or prom season.
Requirements to Open a Hair Salon: The Bottom Line
Now that you know some of the requirements to open a hair salon, are you ready to get your business off the ground? With a good business plan, a solid insurance policy, a great location, great staff, and a welcoming vibe, you could have a successful hair salon business in no time.
At PolicySweet®, we offer a wide range of insurance policies that specialize in supporting and encouraging small businesses. For all of your insurance needs or to answer any questions you may have, feel free to contact our team of insurance professionals!