Insurance for a Painting Business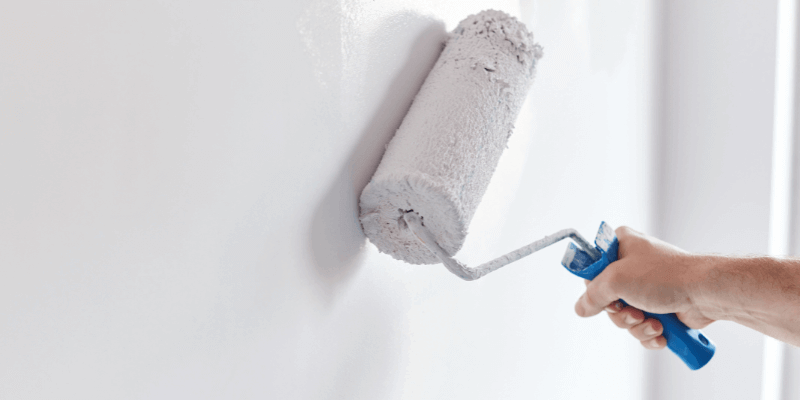 Are you starting a painting business? If you are, it could be the right time for you! More people are buying homes, decorating, and looking for local painters.
The demand for home improvement services seems to be growing. But, with this growth comes new challenges. With a painting business, you need to be ready for anything.
This is because the risks that can be encountered with painting businesses can go beyond the client's walls. Your assets should be protected as much as possible.
The good news is that painting business insurance could help cover most of these risks—while keeping your finances in check. Read on to learn about choosing the right business insurance and how it can help protect your company.
Why You Should Consider Insurance for Your Painting Business
There is no greater thrill for professional painters than using their skills to bring their clients visions to life. Yet, there is always a chance for error, so no project can be perfect. Having the appropriate insurance coverage for your painting company can help you stay on top of any unforeseen emergency.
Almost any risk that could lead to injuries or expensive property damage may find coverage under business insurance. Without the right coverage, it could be difficult to recover from a single occurrence. So, it's best to think ahead and help protect yourself, your team, and your business.
Having insurance may not only provide you with "peace of mind", but it may also help you attract new customers. Before signing a contract, many property owners prefer to see an insurance certificate.
Costs for Painting Businesses Will Vary
The cost of business insurance has a variety of variables. The price of your painters' insurance typically depends on your policy limits. A few other factors that can influence price can include risk exposure, the value of your equipment, and the number of employees.
Because every company has a different set of risks, the price of painting insurance can vary from one company to the next.
Assess Your Business Needs
Almost every company has different needs. Once you understand the basic commercial insurance policies, you should research which ones are most appropriate for your company.
A professional painter, for instance, might have a general liability policy. But, a more inclusive Business Owners Policy (BOP) might be better suited for a larger painting company.
A BOP could be the perfect choice for a business owner as it combines general liability coverage with property coverage for tools and equipment. A BOP from PolicySweet® even includes cyber-risk coverage.
If your painting business has employees, you may want to even consider Workers' Compensation coverage to help protect your business from workplace accident.
The Convenience and Benefit of a Business Owners Policy
A Business Owners Policy, or BOP, is a bundle that combines many commercial insurance coverages together for added protection. It can aid in defending owners and their companies from many threats. A BOP extends general liability coverage protection to help protect businesses against third-party claims as well as property coverage to help cover business property.
Since a BOP often combines the fundamental insurance coverages many business owners often choose this single comprehensive policy, as it can be a "one-stop" solution for important coverages. It could be a more affordable alternative instead of businesses purchasing individual single coverage insurance.
There are three major areas of coverage combined into a BOP insurance plan. A BOP policy features:
General Liability Insurance
General liability insurance may provide protection from third-party bodily harm and related medical expenses. It could also cover injury claims made against you, including third-party property damage claims and advertising injuries.
Property Insurance
Property insurance can help safeguard your company from damage caused by fire, vandalism, theft, breakdown, and other events. Property insurance could compensate your business for lost assets and income due to a covered loss.
Cyber Risk Insurance
Cyber risk insurance can help protect your company financially in the case of a data breach. It could cover expenses related to data corruption or destruction brought on by a virus, cyber-extortion, network security breach, hackers, or other online intruders.
Help Protect Your Employees
Does your business have employees? They could experience injuries on the job which could affect both your employees and your business financially.
Workers' Compensation Insurance
Workers' Compensation could cover expenses related to workplace injuries or occupational illnesses. If an employee gets hurt, medical care and lost wages could be taken care of. Without coverage, business owners may have to pay for these expenses out of pocket.
Review Your Needs During Renewal Time
Things can change in a year. You can review your company's operations at the time of policy renewal and make any adjustments required to reflect the current situation of your company. Your insurance coverage may need modifying for the following reasons:
Purchase or Sale of Business Equipment
Property insurance, which is often included in a BOP, is important if you own expensive commercial assets. If you've bought commercial property equipment since your previous policy update, you should look into ways to help protect your new assets.
Employing Personnel
Are you planning to expand your business operations? Depending on the number of workers your business has, you might be required by your state to purchase a Workers' Compensation policy.
It is also not a bad idea to consider protecting additional personnel as your company grows.
Downsizing
You should only pay for what you need if you downsize your company. If your company has sold off assets or reduced headcount, you may want to cut out certain unnecessary expenses such as insurance costs.
Increased Business Risk
As your company expands or takes on higher risk projects, you might think about expanding coverage. To account for the additional risk, a business that grows their clientele from 10 to 20 customers may want to increase their liability coverage.
Purchase Business Insurance Today
Business insurance could assist in safeguarding the company you have worked so hard to establish. Are you concerned about what should be in your policy? We have designed our coverages with small businesses in mind.
We offer BOP and Workers' Compensation coverage options to be purchased within just a few minutes so you can get back to your business quickly. Contact us or check out our blog for helpful information. We are also here to answer insurance questions you might have.