Key Benefits of General Liability Insurance for Partnerships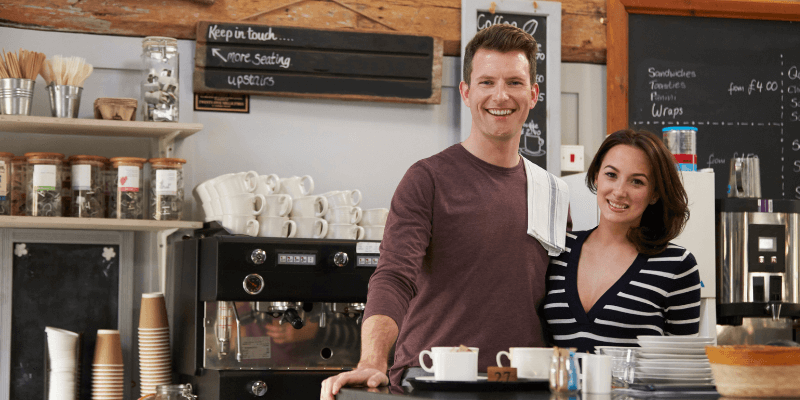 General partnership liability insurance is essential for most businesses. Regardless of size or industry. It can help protect you from third-party claims and lawsuits in the event of an injury or property damage.
With general liability coverage, businesses can protect themselves against unforeseeable circumstances. PolicySweet® offers general liability insurance for partnerships as part of their BOP and HomeHQSM insurance bundles.
This comprehensive protection can help give you "peace of mind" when running your business operations. You may not have to worry about potential third-party liabilities arising.
What Is General Liability Insurance?
General liability insurance is a form of insurance that helps cover a business's legal costs from an unexpected event. This type of coverage can help protect you from some financial losses if you are found legally responsible for an:
Injury to another person other than an employee
Third-party property damages
Third-party advertising injuries
Not only can this help you in the case of a lawsuit, but it can also help to protect you from having to pay medical bills if someone is injured at your place of business or repair costs for damaged property.
General Liability Insurance for Partnerships
When you own a partnership, knowing what kind of insurance you should obtain to help protect yourself and your business can be hard. General liability insurance is one of the most common types of coverage purchased by business owners.
This type of insurance provides coverage in case of third-party claims that arise due to negligence on the part of your business. That could include anything from:
Lawsuits related to customer injuries
Libel and slander suits
Third-party property damages
With this policy, you can be rest assured, knowing you could be covered if something unexpected arises.
It can also give your business partners "peace of mind" since they can access the same protection as you. So if you own a partnership, you may want to take the extra step to help protect your business by purchasing general liability insurance!
Who Needs General Liability Coverage?
Business owners should ensure they are adequately protected should a legal issue arise. Most businesses consider general liability coverage as one of the most important insurance policies to acquire.
General liability coverage can help protect you from claims made against your business. So if you've been wondering who needs this insurance coverage, the answer is most businesses!
Businesses that can benefit from this type of coverage include:
Cleaning companies
Contractors
Food services
Landscaping
Offices
Personal care services
Retail businesses
Is It Mandatory?
Businesses that deal with customers or the public should consider general liability coverage. This can include anything from small mom-and-pop shops to large corporations. General liability insurance can help safeguard your business against third-party claims such as:
Third-party bodily injury
Physical damage to third-party property
It may not be mandatory for your business to take out general liability coverage. However, it's not a bad idea for anybody concerned about the potential risks involved in operating a business.
It can help protect your firm against claims made against you. This could help reduce the financial burden on your company by not having to pay out-of-pocket for covered expenses.
However, there are a few business ventures that are legally required to get general liability insurance. For example, if you have a contractor's license, general liability insurance is mandatory in some states.
Coverage for Independent Contractors
As you can see, most businesses should consider general liability coverage. Businesses benefit from this type of insurance, including independent contractors, as it can help protect their assets. In fact, independent contractors should be aware of the possible need for general liability coverage.
While it can seem like a burden on smaller operations, it can make a huge difference if something goes wrong. If you are an independent contractor, you could face significant financial losses without coverage.
General liability coverage can bring "peace of mind" that you could be protected against difficult third-party situations.
General Partnership Liability Insurance
If you're running a small business, you may already be aware of the headaches that can come with it. Dealing with liabilities and potential lawsuits can cause major stress. Not to mention the hefty bill that can come with ensuring your company is covered.
Our General Partnership Liability Insurance helps to provide coverage that can put your mind at ease.
Our policy is included in two of our insurance bundles. A Business Owners Policy (BOP) and HomeHQ coverage. So you can be sure your business could be protected with general liability insurance without the extra hassle or expense.
BOP
Helping to protect your business with insurance doesn't have to be a hassle. With our BOP, we can help cover your business with the basics. This includes coverages like:
With a BOP, you can help reduce financial losses if something unexpected happens. PolicySweet strives to make keeping your business protected an easy and painless experience.
HomeHQ
HomeHQ is a great option for General Partnership business that operate from a residential space.
Not only that, but HomeHQ offers home-based business owners more options than just general liability coverage. It also provides property and inventory coverage. This can help protect expensive and fragile materials stored at your home business.
What Does General Liability Insurance Cover?
General Partnership Liability Insurance can provide "peace of mind" for both you and your partners. This policy can protect your business from the following:
Third-party property damage
Medical expenses associated with third-party injuries
Libel and slander
It can even help protect against false advertising accusations. Small business may want to consider general liability insurance to help protect from unexpected legal costs.
We can tailor our wide range of policies specifically for you and your business. You can have the security of knowing that in the event of an unfortunate incident, PolicySweet can have your back.
So don't wait until it's too late! Get coverage today and help protect your business and partnership!
How Much Does General Liability Coverage Cost?
With the rapid growth of businesses, it can be essential to protect:
Yourself
Your business
Your business partners
With General Partnership Liability Insurance, you can get the quality coverage you are looking for at a price that fits your budget.
As a general rule, the cost of coverage depends on the type of business you have. This can include the:
Number of people you employ
The location of your business
The nature of your business
The good news is that with different options available, it is likely you can find a plan that works for you.
Can You Do Without?
Many people entering a partnership overlook the importance of acquiring general liability insurance. After all, who wants to pay out money if they don't have to?
However, without this specific type of insurance, you could be risking your financial assets. A lawsuit or other legal action can come out of nowhere and wreak havoc on your finances.
That's why it is important to consider a policy with general liability coverage so that if anything unexpected happens, you can rest easy.
Help protect yourself against common risks with general liability insurance today.
Need Insurance? Get a Quote Today
General liability insurance for partnerships can be essential for most business ventures. Especially if you have multiple partners.
With our BOP or HomeHQ insurance plans, general liability is included and can be tailored to fit the needs of your business.
We strive to make it easy to get the coverage you need at a price that fits your budget. Get a quote for general liability insurance today!