Workers' Compensation for Sole Proprietorships: How Does It Work?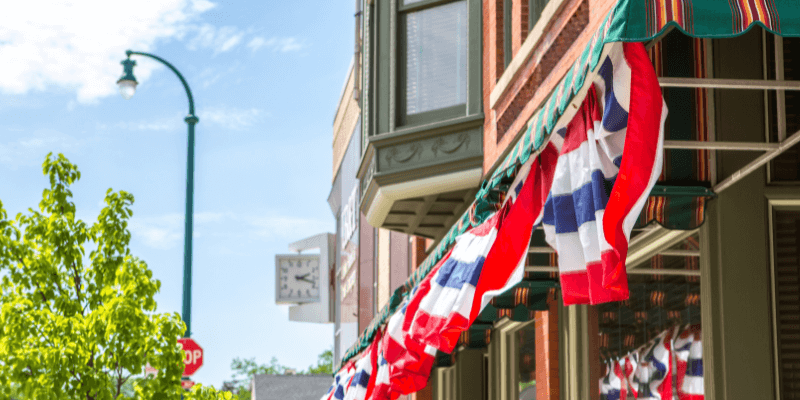 More than 159 million people make up the American workforce. If you run your own business, then you know that your employees typically play an integral role in your company's success.
As an employer, you also likely have a legal obligation to your employees. This could include providing compensation if they are injured in the workplace, and this is where Workers' Compensation coverage could come in. It helps cover the costs of compensation payouts if your employees sustain a work injury.
So, do you need Workers' Comp for your sole proprietorship business?
This mainly depends on which state you live in and whether you hire employees to work for you. Read on to find out what you might want to know about sole proprietorship Workers' Comp.
What Is a Sole Proprietorship?
Most self-employed people register as sole proprietors when filing their tax returns.
The reason for this is because it is one of the easiest business structures to set up. It typically requires less paperwork and startup expenses when compared to other business structures.
Do You Need Workers' Comp for Sole Proprietorship Businesses?
Workers' Comp insurance is a legal requirement for a lot of businesses in America. However, if you run a sole proprietorship, you may be exempt from this.
This depends on whether or not you employ anyone within your business. If you have employees, then you should consider obtaining Workers' Comp insurance. This might include part-time employees and independent contractors.
For example, let's say you run a plumbing business and carry out the work yourself. As your business expands, you might hire an independent plumber to cover some of the workload or you might hire an accountant to manage your books.
In that case, you should consider Workers' Comp insurance. If either of these employees sustains a work-related injury, your insurance can cover the cost of this. Without it, you could end up having to cover the cost of medical expenses out of your own pocket.
Each state has different Workers' Compensation requirements. You can check your local requirements with the Office of Workers' Compensation Programs.
If you are the only person working at your business, then Workers' Comp may not be a state requirement.
Sole Proprietorship Workers' Comp Insurance Helps Protect You
You might only be able to purchase sole proprietorship Workers' Comp insurance if you have employees in your company. However, they aren't the only people who could benefit from this type of coverage.
In fact, the insurance could also provide valuable insurance coverage for you as well! This is a great perk as a business owner.
Having Workers' Comp coverage means that if your employees are unable to work because of a work-related injury, you could have a financial safety net. Your insurance can cover medical bills and missed wages.
This can tide you over until they are able to get back on their feet. This means that you can keep your business running without having to manage the costs alone.
What is Sole Proprietor Workers' Comp Exemption?
If you don't want to get Workers' Comp for your sole proprietorship, some states also allow this.
In that case, you may need to apply to the state for a Workers' Comp exemption. It's important to know that some states will prevent a contracting license from getting renewed until there is proof of a valid Workers' Comp insurance policy or an exemption.
An example of an exemption for sole proprietorship could be that your business does not have employees. So, you likely do not need Workers' Comp insurance.
You can apply for this using a Workers' Comp exemption form from your state. You might also need to get this form notarized, and most states charge a small administrative fee for this service.
An exemption could allow you to conduct business without Workers' Comp insurance. However, this also means if an employee gets hurt at work, you might have to cover these expenses on your own.
Your exemption might not extend to employees or contractors that you work with in the future. So, if you want to hire employees or contractors that do not have their own coverage, you may need to take out Workers' Comp insurance.
Benefits of Getting Workers' Comp for Your Sole Proprietorship
There are plenty of great benefits that come from obtaining Workers' Comp insurance. Let's take a closer look at these.
Workers' Comp Insurance Helps Protect You
If you are an employer, work-related injuries could cost you thousands of dollars, and these are more common than you might think. In fact, more than 2.7 million of these happen every year mdash; that's more than 7,000 injuries a day!
Lawsuits for these injuries can include medical bills, time taken off work, and reparation for emotional damages.
Workers' Comp Insurance Helps Protect Your Employees
As we've already mentioned, your insurance could also cover employee work-related injuries. This can make a huge difference to their financial situation if they suddenly find themselves unable to work.
Having Workers' Comp Insurance Could Make It Easier to Hire People
If you are worried about your employees getting into workplace accidents, you may want to consider Workers' Compensation. Your employees are your greatest asset, so you might want to take measures to help protect them.
If you would like your business to grow in the future, it could be a good idea to get Workers' Comp insurance from day one. It could also be easier to sign up for coverage now and extend if you plan to bring on more employees in the future.
This means that you don't have to delay hiring people or risk getting fined by the state for not having the proper coverage. It also means that you won't waste time and money applying for an exemption.
Workers' Comp Insurance Could Help Boost Company Morale
Obviously, there are huge financial benefits to obtaining Workers' Comp insurance.
However, this could also show your employees that you have taken the time to consider their safety and financial security. Most importantly, it could show that you value them and the work they do.
This can have a huge impact on your employees' morale. Employees and contractors that feel valued might be more likely to deliver quality work and put effort into what they do.
Overall, this can be a huge benefit for your business. It could make it easier to hire the contractors and employees that you want to work with. And it could help ensure that they are productive while working for you.
What Other Insurance Policies Do Sole Proprietors Need?
Workers' Comp insurance isn't the only type of insurance you should consider if you run a sole proprietorship.
Sole proprietorships might want to consider general liability insurance. This coverage could protect you from a range of expensive lawsuits. This includes third-party injuries and property damage caused by your business.
It could also a very good idea to help protect your own business assets by obtaining business property coverage. Without it, you could spend money out of your own pocket repairing or replacing stolen items.
Business property insurance helps protect your tools, equipment, furniture, and fixtures. You can make a claim to help cover repair and replacement costs after accidental damage such as a fire.
Cyber risk insurance can also be considered an important coverage to obtain. Cyber hackers may target your financial information, or they might try to steal your customers' data.
Hiring professional cyber security experts and rebuilding customer trust can cost thousands of dollars. While it is best to avoid this altogether, cyber insurance can provide valuable financial protection for you.
If you're looking to purchase all three types of coverages, then you might want to think about getting a Business Owners Policy from PolicySweet®. It takes into account the most common types of claims business owners could face by wrapping general liability, business property, and cyber risk insurance into one easy to manage policy.
Find Workers' Comp Coverage For Your Business Today
So, do you need Workers' Comp for sole proprietorship businesses?
Workers' Compensation can protect your workers from illness or injury, while also protecting your sole proprietorship from lawsuits or other such issues.
If you don't have Workers' Compensation insurance, this could result in a significant financial burden on your business. So, what are you waiting for?
Get an instant quote for sole proprietorship Workers' Comp coverage from PolicySweet today. We're here to help.