15 Ideas for a Home-Based Business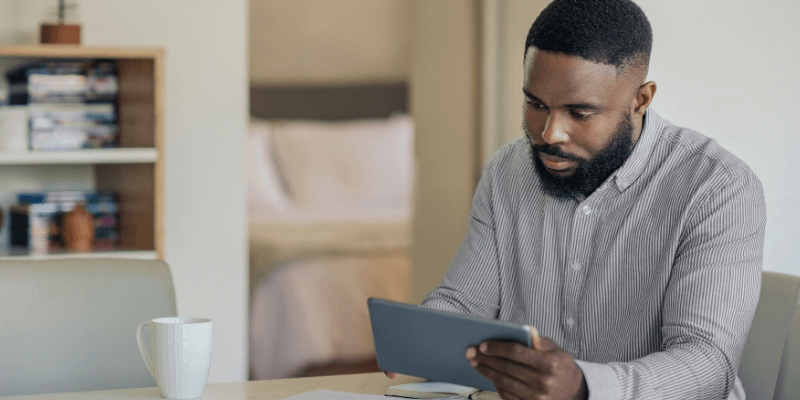 If you're tired of working for someone else, then starting a business at home could be the answer. While it can take some work to turn it into a successful business, at-home businesses can be incredibly rewarding.
Yet what kind of home-based business could be the best fit for you?
We have some answers for you. Here are 15 great ideas for a home-based business to consider starting. It could increase your income and personal freedom. Read on to learn more!
1. Clothing Alteration Services
Are you handy with a sewing machine? Running a clothing alteration service from your home can be fulfilling. Many people need alterations, especially during wedding and prom seasons.
The overhead for starting a clothing alteration business could be fairly low, as well. You'll most likely need basic tailoring supplies and an area to operate in.
2. Hair Services
A hair service business can be easily run out of your home. You might need to be certified and have the right skills and training to start this kind of business. You may also need to have equipment and supplies like clippers, shampoo, conditioner, combs and brushes, towels, and other hair products.
If you are considering opening a hair service business, you may want to insure your business. This could increase customer confidence and help protect you in case things go wrong.
3. Interior Design Services
The interior design service industry has plenty of opportunities for entrepreneurs, especially those who are looking to start their own business at home. Interior designers can provide services for residential, commercial, and industrial spaces, this role could have a lot of potential for growth in the coming years.
4. Music Lessons
Teaching music lessons is an excellent option for those who love music and want to start a business. It could also be the perfect option for a home-based business, as you may already have instruments set up at your home.
There are many ways in which you can make money by teaching music lessons. You can offer private and group lessons, or even conduct workshops on the weekends for schools and other educational institutions.
5. Freelance Writing
Freelance writing is another way to make money from home. It can be done with or without experience and it can offer a lot of flexibility.
Freelance writers can write articles, blog posts, brochures, newsletters and more. They can also ghostwrite books or speeches for other people. They are typically in charge of their own schedule and they can work from the comfort of their own home.
6. Baking
Do you love to bake? If you have some kitchen experience and are willing to learn more about the business side of things, then you may want to consider setting up your own bakery business from home!
Remember that in order to bake, you may need things such as a food handler's license and small business insurance. You might also need equipment such as an oven, stove, baking sheets, and more.
7. Cosmetic Sales
Cosmetic sales is another option for starting a business from home. You can sell makeup, skincare and other beauty products.
You can even start your own e-commerce website. Be sure to look into cyber insurance if you start an e-commerce site.
8. Graphic Design Services
There are many graphic designers who have turned their skills into a home-based business and are doing really well for themselves. It is possible to get started with graphic design services as a home business with so many tools available today.
Graphic design services can be a great way to start a business. It is an industry that is in high demand and there are plenty of opportunities for growth.
9. Accounting
If you enjoy numbers, accounting can be a home-based business worth pursuing. However, you may need to have the proper credentials to get started. Accounting companies can offer payroll processing, cash flow management, and tax services.
10. Personal Assistant
A personal assistant is a person who can provide administrative and organizational support to other people, usually those who are very busy with their work. They can help clients with their daily routine, such as booking flights, organizing meetings and more.
11. Life Coaching
A life coach is a professional who helps individuals, groups, and organizations reach their goals. A life coach can be in the form of a personal coach, executive coach, or organizational consultant.
Life coaches are often self-employed and work from home. This could be the perfect job for someone who likes to work with clients to help them overcome obstacles.
12. Pet Walking and Sitting
Pet sitting and pet walking can be a great home business option for people who love animals. Both of these businesses can be started on a small scale and can grow into something much larger.
They are also both flexible enough to allow you to work around your own schedule or find ways to make it work with other commitments if needed. Just remember that you should purchase insurance for your pet care business, in case the unthinkable happens.
13. Tutoring and Exam Prep
Tutoring and exam prep is another business idea for those who want to work from home. There are many people who are looking for tutors and exam prep experts. This is because they can help build good study habits that could improve scores for future tests and courses.
14. Disc Jockey
Love music? This is not your typical 9-5 job. Disc jockeys can make money by playing at private events, weddings, parties, and other celebrations. They can also build awareness for their services from their own website or social media page.
15. Locksmith
Locksmiths are an essential part of society. They provide a valuable service to people who have locked themselves out of their homes, cars, or businesses or are looking to switch existing locks on their property.
Locksmithing is not one of the typical ideas for a home based business. It might require a lot of time and effort to learn the trade and be able to provide the service. But if you are willing to take the time to learn, it can be a lucrative venture.
Have an Idea For a Home-Based Business?
If you have an idea for a home-based business, you likely have the drive to succeed! While starting a business at home is never simple, it can be very rewarding.
You should consider purchasing a home-based business insurance policy like HomeHQSM for your business. It offers a wide range of coverages for business owners that operate from their residence.
Get a quote online today, or call us at 1-800-625-8257 to find out how we can help protect home based business!